Dreamstime search box
Dreamstime brings you our latest addition: the DT search box, a more practical and direct tool to look for images on our site. Not only can you now take DT as companion in all your virtual online journeys, but our site is always at hand in no time.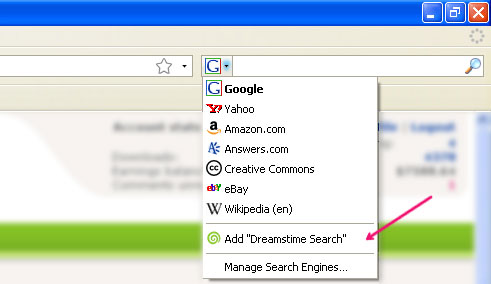 When you browse our pages using latest Firefox or Internet Explorer versions, you will always notice the downwards arrow next to the search box in the upper right corner of your screen. A simple click on this arrow will reveal a new option, - "Dreamstime search" or "Add Dreamstime search" among others. Once selected, this option will be automatically installed and thus become your default search box. In the same way, you can adjust and go back to initial search settings.
The feature is not only easy to use but a simple term search in the upper right corner of the screen will lead you directly to our search result pages wherever you are.