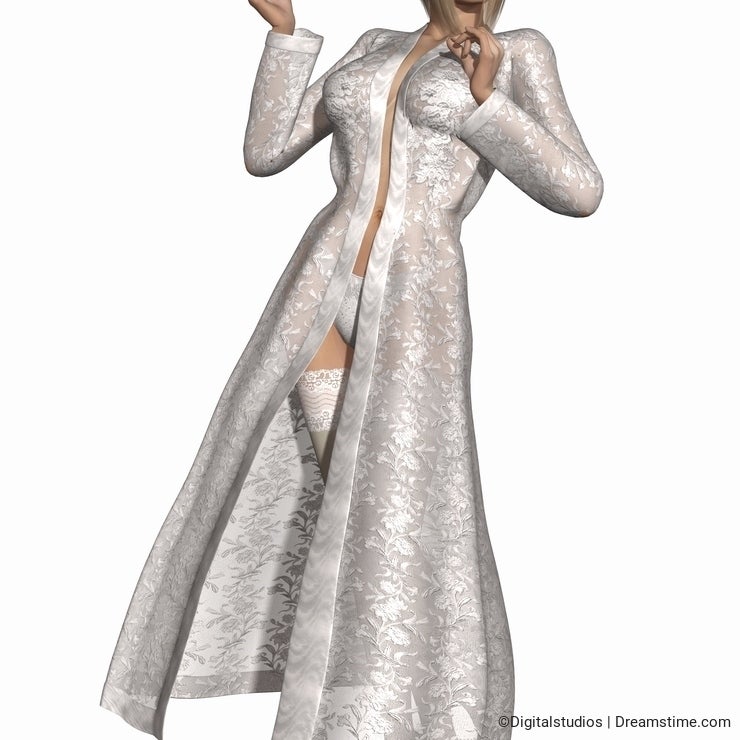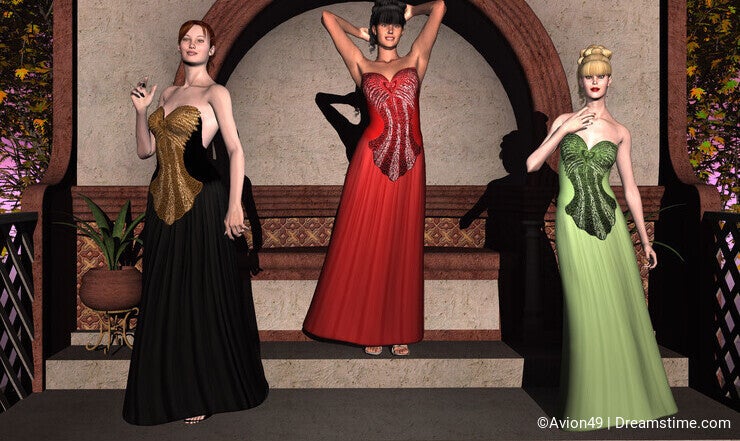 Over the last several years, there has been a new trend developing in the creation of 3D clothing, that of dynamics. "What is dynamics?" you ask. To put it simply, dynamic clothing is clothing that drapes with gravity.
If you take a good look at the bottom edge of the clothing in these two images, you can see that the bottom edge sticks out from the model. This is in part because of the way the clothing was created. The mesh used is a stiff construct. Now, granted using transparency maps can make the coat look like lace, but it doesn't hang the way a real life garment would. In standing poses like these are, you can work around any awkwardness in the clothing. But what of seated poses, what can you do there?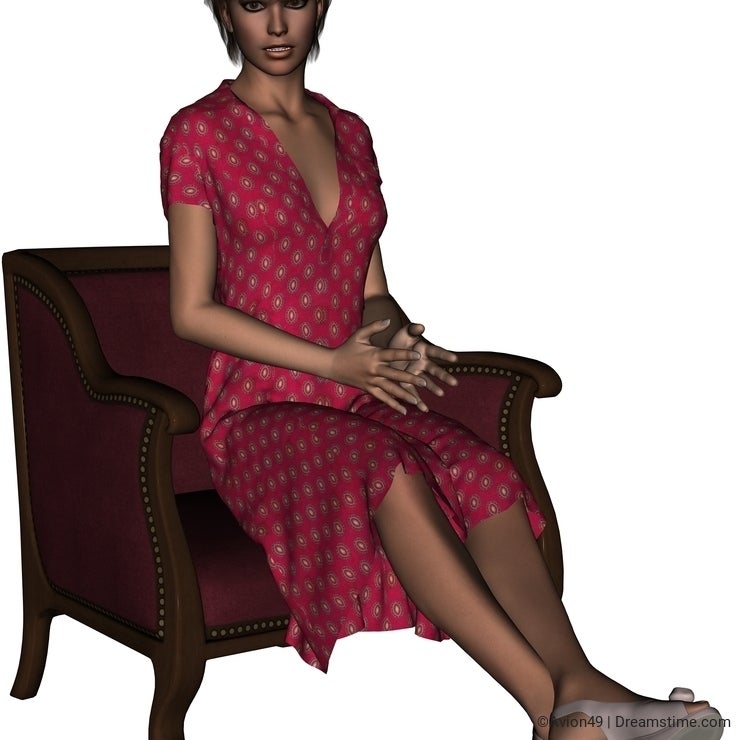 Take a look at the skirt in this image. It drapes naturally along the edge of the chair. This is acomplished thanks to dynamics. The clothing relaxes naturally and looks much better.
There are currently two companies that offer tools for dynamic clothing. Both of them are actually targeting the fashion industry. The dynamic clothing is modeled using pattern pieces such as what you would use to sew a dress for yourself. A market for 3D images such as you find here, is simply an interesting side effect!
The first of these companies is Marvelous Designer. With this software you design and drape your clothing within the program, then export the results to the rendering software of your choice. The results can be amazingly lifelike. This is available in 3 different licensing levels.
The second company is OptiTex. This is truly a fashion apparel company. Quite frankly, the software is very expensive. However, they have partnered with DAZ3D in the last few years. The result of this is the integration of a plugin in the free DAZ Studio 3 that works with the dynamic clothing. You can't create your own clothing yet, but a designer from Europe, Martin, has teamed with a number of texture artist to create new clothing. Martin also releases free garments with simple textures.
After looking at images with both types of clothing, I plan to stick with the dynamics!