Ease on down the road
Dear contributors,
Still a beginner, yet I feel things are changing.
I do not have sales yet on Dreamstime. But Dreamstime is helping me in other ways. So to all other beginners, do not fret if you're selling nothing. Dreamstime can still be of use somehow.
I know this guy from the gym - he is a dating coach (how cool is that?!). I asked him a while ago - as I am growing more and more tired of my day time job - how to sell my services as an illustrator? He gave me following advice: "Never waste time talking about yourself, always listen. Let the other person do the talking. If you hear they are doing something in their professional live, or daily live, in which you can assist them, offer it".
It seemed to easy to be true...
But one day I was on this event related to my daytime job - which is nothing creative. I started talking to people, and immediately thought about this guy's advice. I never talked about myself and always listened to others. One of the people I was talking to seemed to be responsible for internal communications and events. I offered my services as an illustrator. She told me to send her my portfolio. So I sent her a link to my Dreamstime portfolio.
Now everytime meeting new people, I let them talk about themselves, and when I feel my illustrations can help them, I let them know. Afterwards I sent them a link to my Dreamstime portfolio.
Result:
A colleague of the person responsible for internal communications, is trying to free up some of my time so I can illustrate during working hours for a presentation to the big chiefs of the +15000 employees large company I work in.
Not only that, other people start asking me. I got this large assignment going on right now, where I have to illustrate around 40 images. Someone else contacted me to make an illustration for some of his websites.
Here's an example of what came out of one of my assignments :)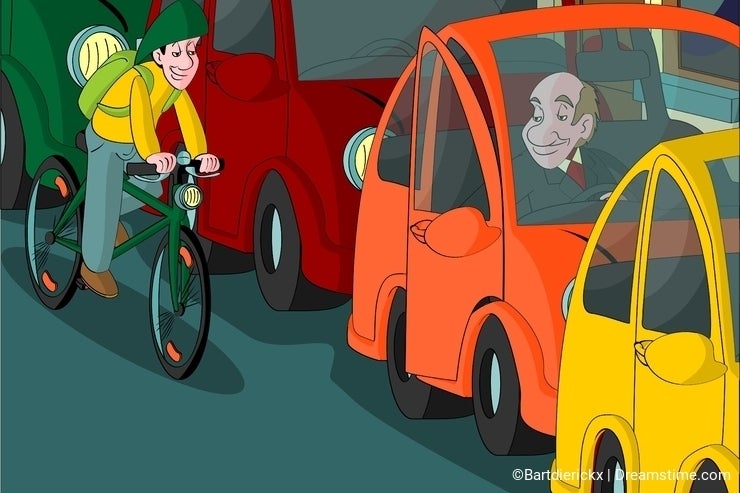 Only one problem, I don't know how much my services are worth! I try to ask a low price (20$), but with the understanding that the images aren't exclusive (so I can upload them to dreamstime). When an image needs to be exclusive, I ask 250$.
What's your pricing strategy?
Keep on drawing, and making beautiful pictures!
Cheers,
Bart
Photo credits: Bartdierickx.
To provide you with additional information about how we collect and use your personal data, we've recently updated our
Privacy Policy
and
Terms of Service
. Please review these pages now, as they apply to your continued use of our website.