The Easter Egg Symbolism must be sought before the birth of Christ in ancient times. The egg was given as a symbol of balance, creation, fecundity, a symbol of life and the renewal of nature..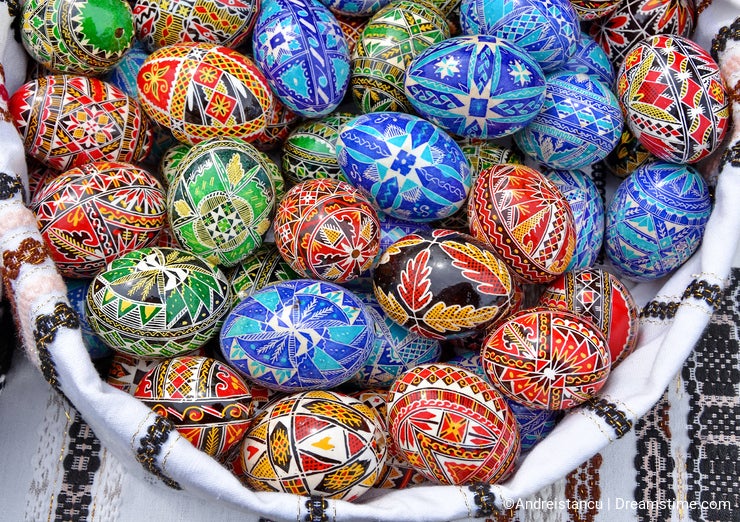 The habit of coloring eggs has been passed on to Christians and is still practiced mainly in the peoples of Europe and Asia. Unlike other countries of Europe, the Romanians have reached the heights of art through technique, material, symbolic motifs, and perfection of accomplishment.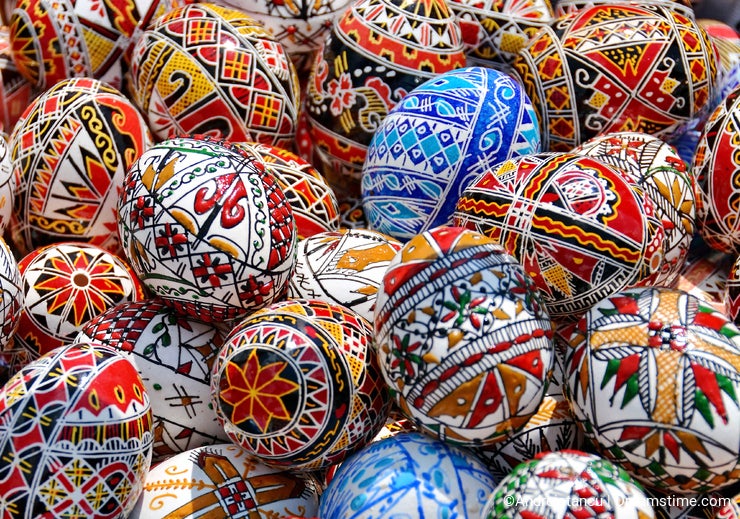 Folklore preserves many Christian legends explaining why Easter eggs are being reddened and why they have become the symbol of the Jesus Resurrection. One of them reports that Mary, mother of Jesus, who had come to cry his crucified son, placed the basket of eggs near the cross, and they were redressed from the blood that drips out of the wounds of Jesus. The Lord, seeing the eggs were swallowed, said to the present: "From now on you will also make red eggs and impersity to remember my crucifixion, as I have done today."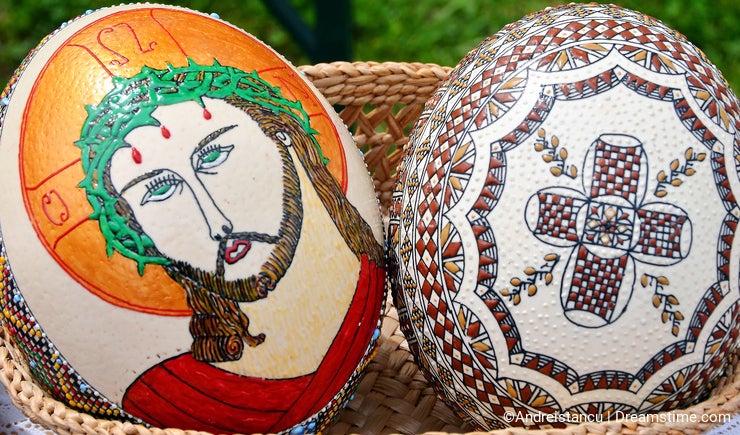 The most beautiful Easter eggs, which are still the Bucovina's fame, are eggs that are special painted (incondeiate). The technique used is to preserve the background color and to draw drawings on the egg with the help of melted beeswax and successive sinking in color baths (yellow, red and black).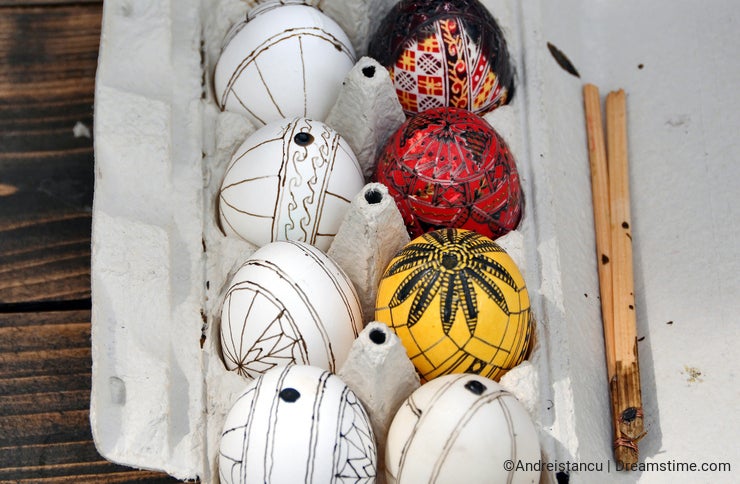 The used tool is called a chopper, and it is a wooden stick that has at its ends a minuscule made of brass, through which a pork hair is spent.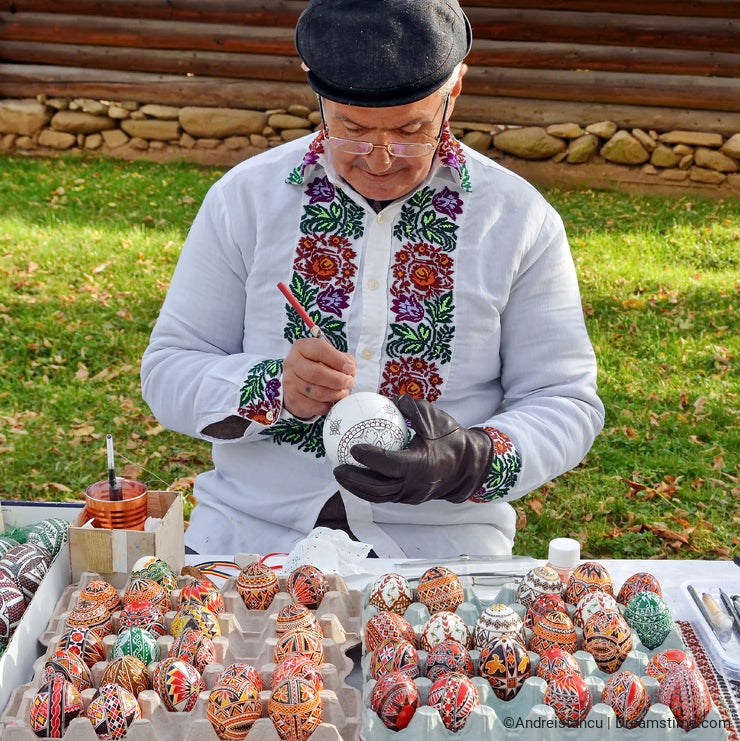 At the end, after "writing" and "bathing", the egg warms a little and, with the help of a hat, also slightly warmed, removes the layers of wax, emphasizing the drawing.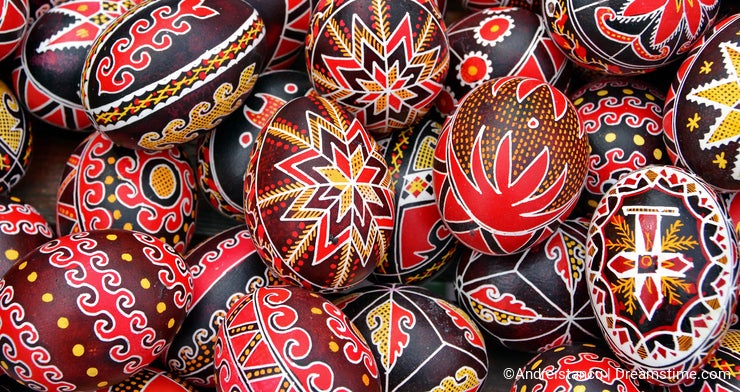 Locally, new decoration methods are used, more or less related to waxing: decorated in relief,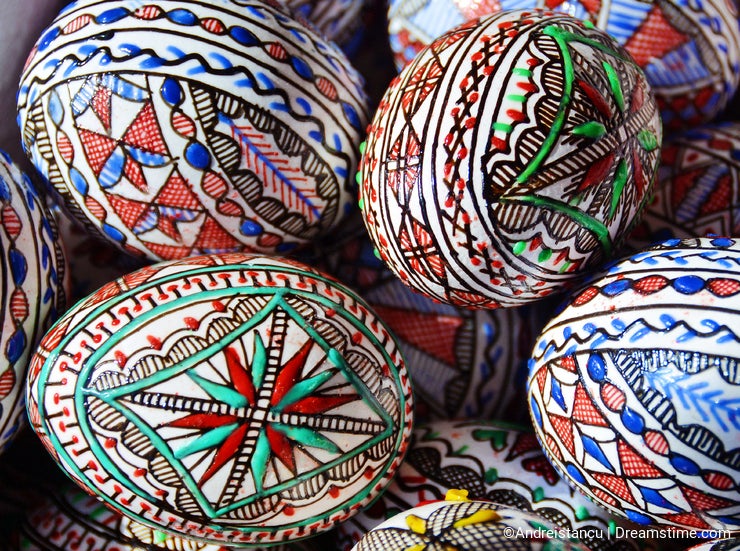 covered with plant leaves or adorned with beads. Before Easter, women adorn red eggs with beads that they generally use in making popular costumes, hats and belts. The procedure is quite complicated, as each one takes a bead and stitches on a string that encloses the egg as an armor.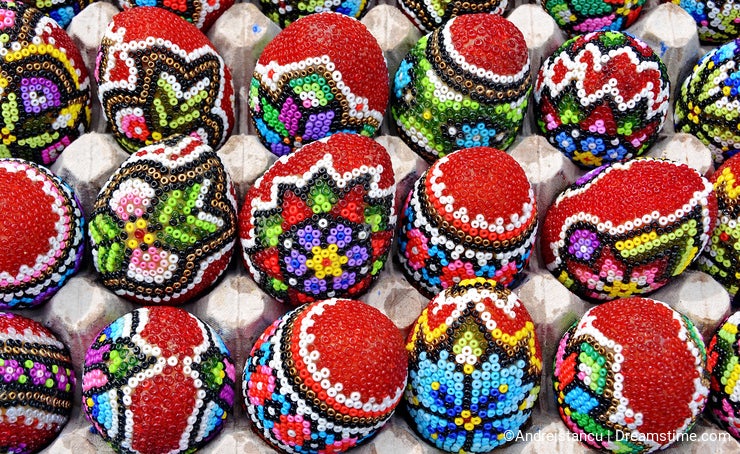 The Egg Knocking signifies the sacrifice of the primordial divinity and is done according to precise rules: the older person (usually the man).The head of the egg hits the head of the egg held in the hand of a partner, using the words of the "Christ revived" formula, which is answered "Really Revived".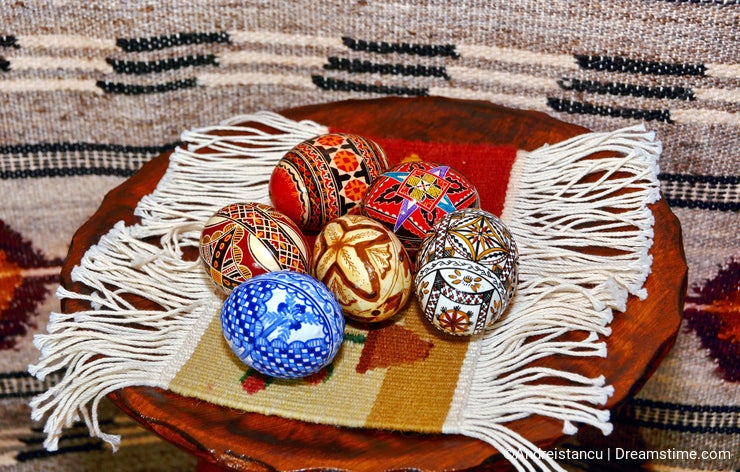 Happy Easter!