Easy or not - Capturing the beauty of a waterfall
Intro
Waterfalls are beautiful, impressive and we all love them. They also look great on photos. We all saw so many impressive photos of waterfalls and it seems easy to make a good looking photo when the subject is so strong. But is it? In this blog I will try to explain several key things and several techniques I believe are very important if you want to come out with a great photo of a waterfall. I recommend you to open the photos for better view since many of them are in portrait mode and had to be cropped for the purpose of this blog.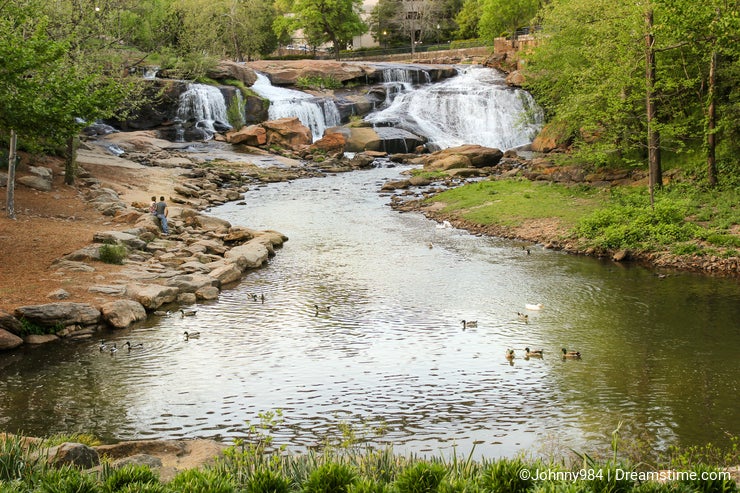 The gear
I'll go with the basic and really must have gear for this purpose.
Camera – obviously. It's best to have possibility for manual exposure adjustment. Any good old DSLR will do.
Tripod – It's a must if you want to get good looking, sharp image, no questions about this.
Cable release – It's not a must but it is a recommendation. If you don't have one, use self-timer of 10 sec.
ND filter – It's not a must, but it is good to have (will be explained)
Circular polarizer – Again, not a must, but it is good to remove reflections from the water and wet rocks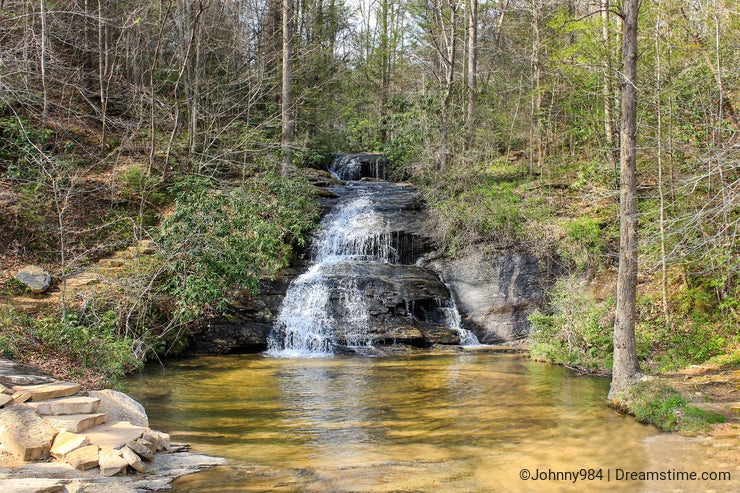 The settings
Settings will depend on what you want to accomplish, do you want to freeze the water in time or you want smooth, silky, blurred motion water. In this text I will explain the settings for silky water.
ISO – Use the lowest possible, 100 or lower if your camera allows. You avoid the noise and it helps with the long exposure we want.
Exposure – To get that blurred effect it's good to get exposure of at least 1 second. More time you keep your shutter open, the blurrier and silkier the water will look.
Aperture – Now this is the trick, to be able to use long exposure and not to burn your photo, you will need to close your aperture. When possible, use the sweet spot of your lens, like f8 or f11, but if you need to close it more, then do it, as far as it gets. One thing that can help with this is ND filter.If you use it you will be able to get longer exposure with the same aperture settings, or if you want to go very long, just close the aperture and attach the ND filter as well. It's a life saver, especially if the light is harsh.
Like mentioned above, use shutter release or self-timer and shoot in RAW for more options in processing. What I also do is I use exposure bracketing, to get several exposures (normal, under and over exposed) that can afterwards be used in post processing to get better results and well exposed photo overall.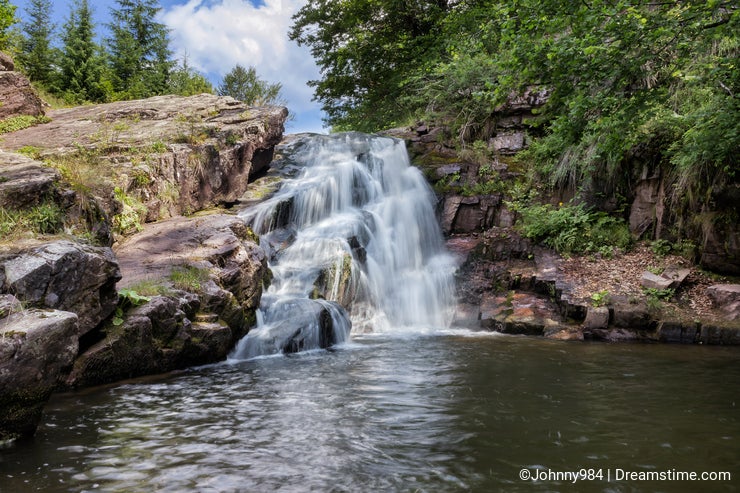 The composition
This one is a big one. You probably had a chance to be in front of the waterfall and it's impressive, but once you look through your camera it is not looking closely the same. Finding good composition is not easy, sometimes it just doesn't fit the field of view, sometimes it's blocked by trees, branches… So you have to put your effort in to it. I use several techniques and there is no universal one, it depends on the waterfall and its surroundings, so you have to try and find the best one.
Working your way up – What this means is that I start from far away and work my way towards the waterfall. That way I also get an interestingforeground for my waterfall (creek, rocks, pond…) and I get shots with wider surroundings of the waterfall and a close-up shot of the waterfall. Along the way, you might find your sweet spot.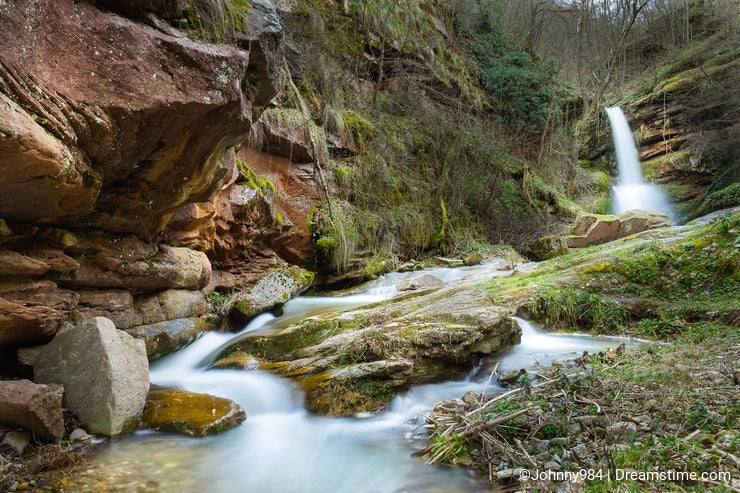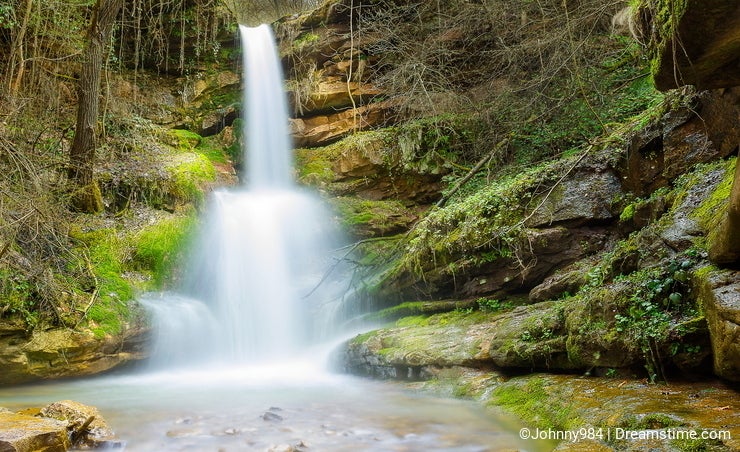 Vertical or horizontal – During my way up to the waterfall, I try the both. Sometimes vertical will work, other times it will be horizontal. And on your way up you will get two shots from each position, so more to choose from.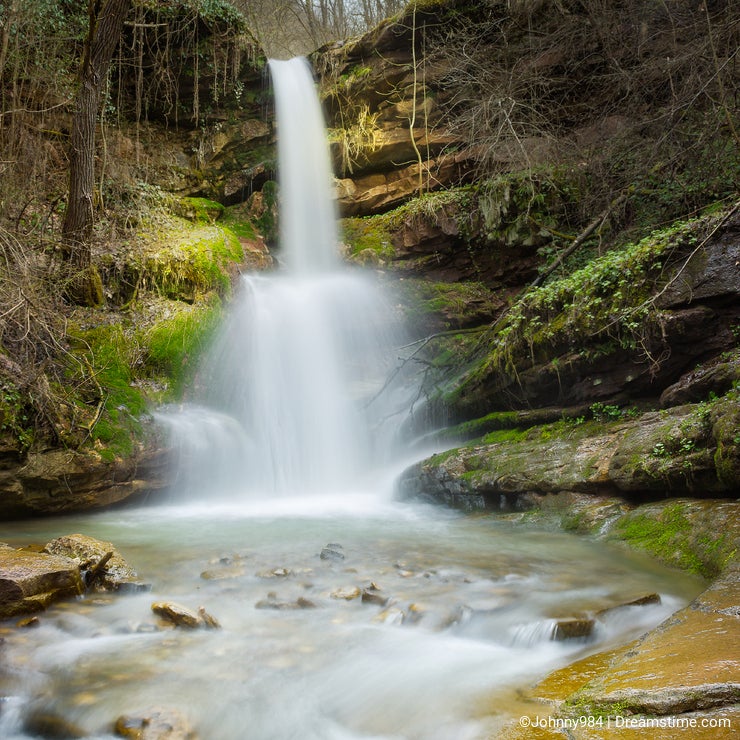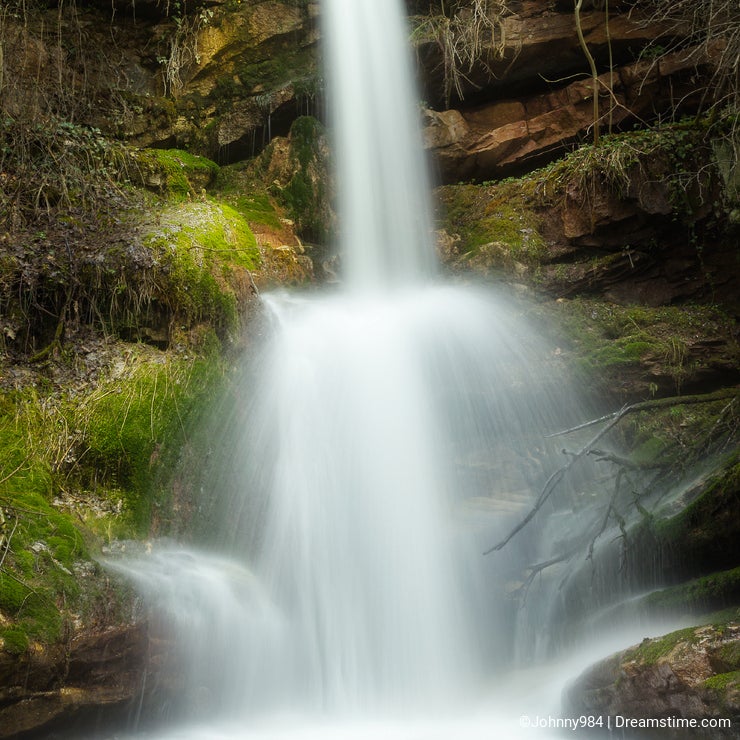 Find another angle – Do not shoot waterfalls always directly facing them. Try to come from the side, or above when possible. Or try to get as close to the ground as possible and include some foreground.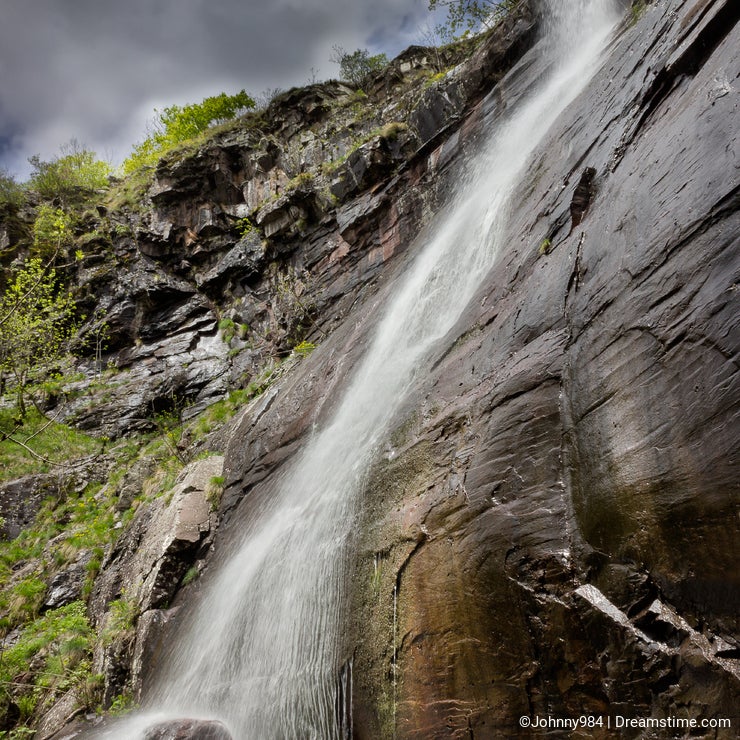 Zooming in – Not always you have to capture the whole waterfall. Try to find interesting detail and emphasize it, make it the central peace. Zoom in. This can be a flower, a rock, a rainbow… you got the point.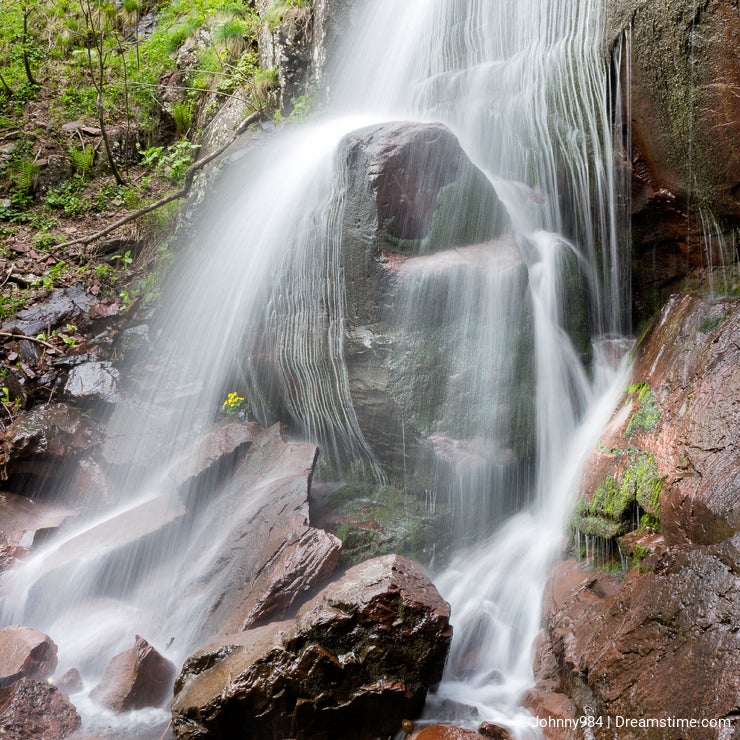 When to shoot
Time of the day – If you are going for long exposure, best time to shoot is when the light is low, during blue hour for example. That way you will be able to use much longer exposures and you will not need to use ND filter at all. As for any other landscape, if you can combine a sunset with a waterfall it's a winning combination. Another good time is at night, especially if the waterfall is lightened and light reflections are visible in the water.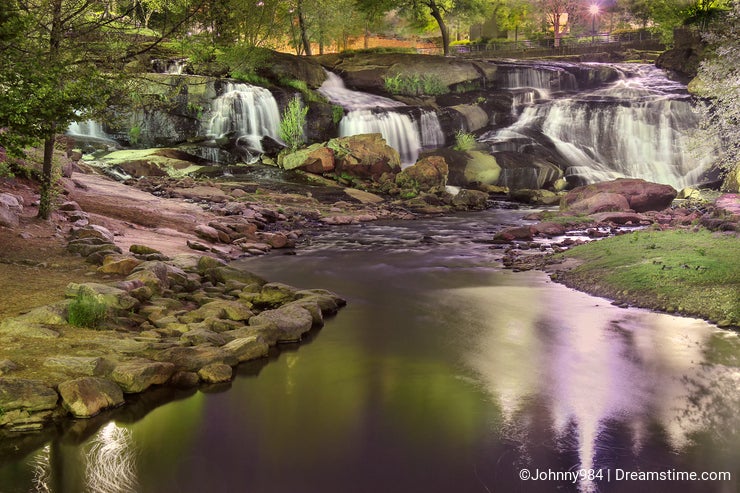 Time of the year – Spring is the time to shoot the waterfall, especially when the snow is melting and it's reach with water. Sometimes you cannot recognize a waterfall seen during summer and during early spring. So if you have a choice, go then. Another good option is winter. Some waterfalls freeze and they get all together different look. And if you catch the moment when the ice is melting, you get the best of both worlds.


Conclusion
So as you can see, there are many factors that are important when it comes to waterfall photography. And these are not even all of them of course, but I believe they are the most important ones. Either way, with some practice, anyone can do it. I would appreciate any comments or recommendations you have.
Final tip
I saved the most important tip for the end. Don't forget to enjoy the waterfall yourself!!! Don't spend all your time looking at it through your viewfinder of LCD screen. Enjoy the view, listen to its sound. Find a good spot, sit back, relax and enjoy.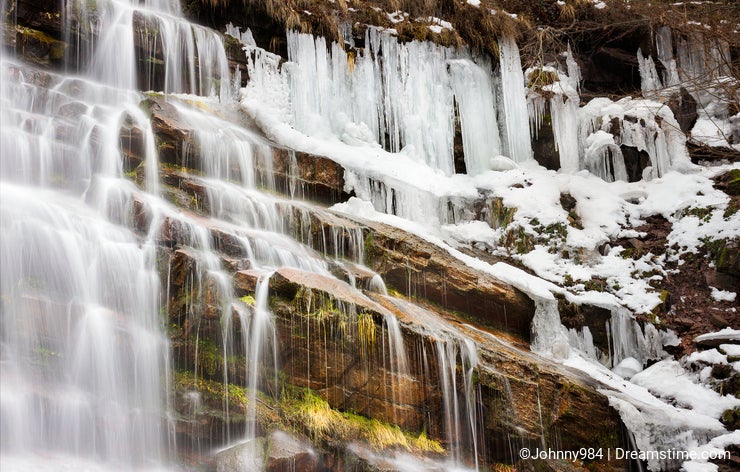 Happy shooting!
Photo credits: Nikola Spasic.