Epic Design Tips for Creating Movie Posters
Movie posters have been around for more than a century, first used as way back as 1900. The first recorded poster was produced by Georges Méliès, for his motion picture. It's a fateful coincidence, perhaps, that Méliès was French magician. Our appetite for the whimsical, the dreamy, the beyond-reality, the larger-than-life world of cinema got one of its first sparks from a magician - a perfect story.
People of all ages consume stories every day (or even minute) and we are living in probably the richest era of movie making. From evergreen animations to TV series and large screen blockbusters, movies fight for your seconds of attention each day.
To make them stand out, you need a catchy, clear (but not too explicit) and unique poster. Here are 3 golden rules to follow as you work on your movie poster design.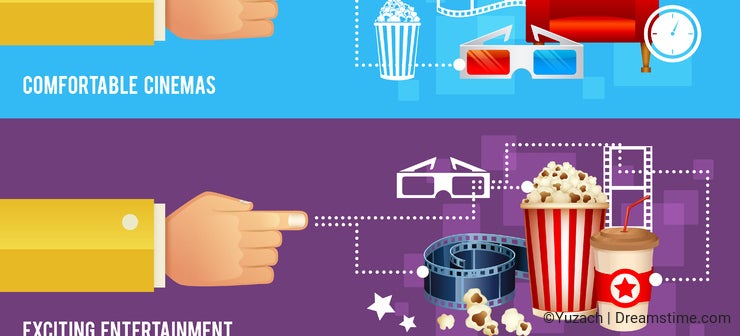 1. Organize the key information to be included in your movie poster
This is one component of your movie poster where you don't need to be original. Viewers have been already accustomed to a certain structure of information when it comes to movie posters and, for the sake of user-friendliness and efficiency, it's generally recommended to include the following details:
• Title - obviously the centerpiece of your poster, it should be suggestive but also intriguing, appealing to general knowhow or emotions. It is generally placed in the bottom half of the poster.
• Tagline - the brief story or punchline of the movie, this one acts as supporting information for the viewer. Think of it this way: if the movie title is your "hello, vampire fan!", the tagline is your "come see me because I have a great story about vampires and adventure in Transylvania". Place your tagline at the top of the poster or just underneath the title.
• Main actors - especially important when your leading actors are famous and can bring in audiences based on their popularity, mentioning your main cast is also a trust building factor and, of course, a fundamental courtesy towards your movie stars.
• Movie director - perhaps even more than in the case of the actors, mentioning your movie's director is relevant whenever his/ her name is an awarded or established one (think of the classic message: "from the director of Home alone vampires comes a new thriller").
• Book/ script writer - sometimes the success of a book precedes its movie and it's always a good idea to use it as an additional hook for book fans.
• Awards - always, always, always include awards received by your movie. They help distinguish your movie from the zillion others published, give it credibility and potentially get the attention of passionate viewers who might keep a close eye on certain movie festivals or award shows.
Most designers work with a 3x3 canvas, dividing their poster page in 9 blocks which help them easily organize key elements in the final design.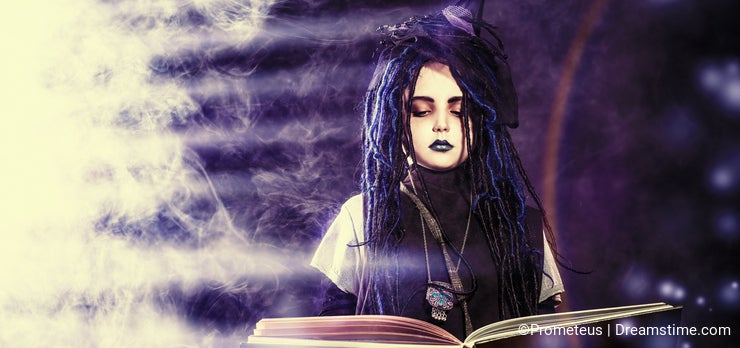 2. Define your poster's concept
To create a relevant and convincing movie poster you need to tell as much possible about the movie and its story, without divulging too much. To do so, you must have a clear understanding of the main storyline, the atmosphere, the historical backdrop, the main ideas and feelings which the movie wants to convey.
Think of the colors, objects, backgrounds and fonts which best align with the key elements of the movie. Correlate the color scheme with color psychology, to make sure your poster perception is doing justice to the story of your movie.
Make a collage (or lightbox) of objects and images which come to mind when you think of the movie - think pink, fluffy clouds for romantic movies and dark red, pointy daggers for crime movies. As you add items to your collage it will be considerably easier to come up with THE idea for your poster.
3. Research, analyze and research some more
You have the key information and the general visual direction for your poster. Now take as much time as needed to research at least two important aspects: previously used posters for similar movies and the latest trends in movie poster design.
You will quickly discover that various movie ratings are clear as daylight from the quality of their posters (A-rated versus B-rated, for example). The last thing you want to do is downplay your movie's quality so make sure you avoid design patterns which can lead your viewers into believing your movie falls into the incorrect rating class. Just like in the case of product packaging, your objective as the poster designer is to give your the best possible shot at winning paying viewers.
And, in the words of Porky Pig, "that's all folks!".
Photo credits: Fernando Gregory, Lukeruk, Andrey Kiselev, Yuzach.
To provide you with additional information about how we collect and use your personal data, we've recently updated our
Privacy Policy
and
Terms of Service
. Please review these pages now, as they apply to your continued use of our website.