Everything Changed After I Had A DSLR
(Before I start, I just to remind my English is not quite good as other article authors here. I'm getting a little help from Google Translate and Grammarly. Sorry about that.)
It was March 2019, just a few months ago. My uncle visited us from Malaysia. It was a long time we didn't meet again, for 2 years. He stayed here for a couple of days, and one day, I tell him that I entered to stock photography. I was using Nikon Coolpix L29, a point-and-shoot camera for taking stock photos. He examined my photos, discussed a bit about my photos. Overall, he believes I'm a good beginner for stock photography but he thinks I'm lacking equipment. He tells me that he has a bit old DSLR and he wants to giveaway to me. I thank him, and he returns to Malaysia, to our hometown.
After a week, I and my mother went to Malaysia, because my mother had some job there. At the day of arrival, my uncle came with a bag, written "Nikon" over it. He gave the bag to me. Inside the bag, I found a DSLR, the DSLR's charger and a memory card reader. I thank my uncle again and again. He says to me to train over the camera, get experience over it. I returned back to Turkey after a week here.

(Took this photo with the DSLR)
At the first week, I would say I'd use the auto mode mainly and tried for aperture priority mode. Learned that I'm able to take portraits with a blurred background using the aperture priority mode.
There was a big difference between a point-and-shoot camera with a DSLR. The speed, the ability to use the camera manually, focusing on an object manually, vibration reduction and everything else.
Now I understood that I was still amateur on photography. That means there are many things more to learn, discover and doing an experiment over it.
This is some of the photos that I took with my DSLR, the Nikon D3100.
The mini travertines in Pamukkale, Denizli, Turkey.
Bees in their little hive.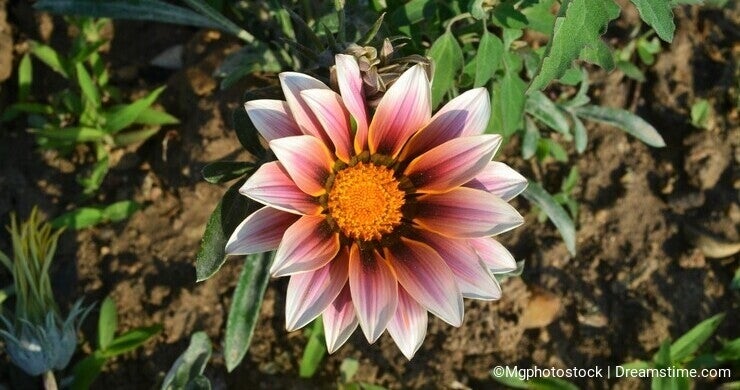 Gazania, the African daisy.
A couple of barley.
I'll show my uncle these photos next week, where I'll go to Malaysia. I'm a little excited, what will he say?
Thanks for reading. I hope you enjoyed this article. Let's meet again in my next article!
Photo credits: Mgphotostock.