EXOTIC FLOWERS PEER COMPETITION! -EXOTIC FLOWERS FOR DESIGNERS TO SEE
YOU NOTICE THAT IT IS REALLY DIFFICULT TO GET FLOWERS ACCEPTED ON DREAMSTIME?
Do you notice it is even more of a challenge to get them sold?
I challenge all the photographers on here to send the most exotic flowers you have on your portfolio right now that have not sold yet put them together here on this blog so designers can find all of the cool exotic flowers in one batch so we stand out from the millions of files that nobody seems to notice because there is so many same old same old in a sea of flowers!
Not very many flower pictures sell for some reason I think it is because they get lost so fast in the millions of flower files out there.
The story about your exotic flower is also important so do share and lets see what happens!
The one im going to post is going to make you laugh because I live in Canada where the summers are amazing but come winter its is Polar bear white snow weather and below 30 at times in winter so no exotic flowers can live here unless they are kept by very very patient gardener that knows how to look after exotic flowers under a heat lamp in winter ha ha.
I just happend to find someone that brought in an exotic flower from africa! The flower has been living here in Canada and blooms so beautifully!
Don't forget to open up the images because the blog does crop them so double click when you open the flowers to see the real flower!
Red exotic flower check it out! Do share your flowers and stories here to!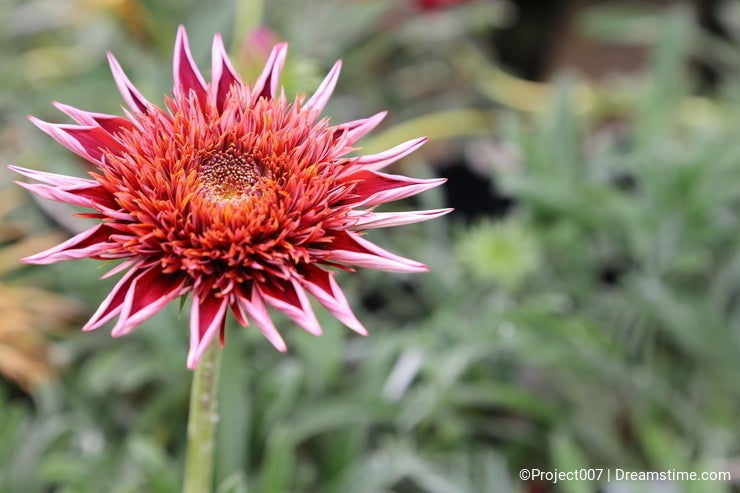 Photo credits: Project007.