Eye of Ra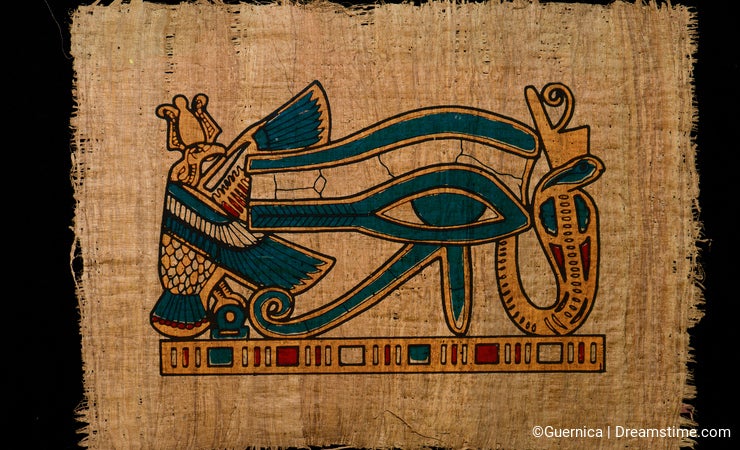 The Eye of Ra or Eye of Re is a being in ancient Egyptian mythology that functions as a feminine counterpart to the sun god Ra and a violent force that subdues his enemies. The Eye is an extension of Ra's power, equated with the disk of the sun, but it also behaves as an independent entity, which can be personified by a wide variety of Egyptian goddesses, including Hathor, Sekhmet, Bastet, Wadjet, and Mut. The Eye goddess acts as mother, sibling, consort, and daughter of the sun god. She is his partner in the creative cycle in which he begets the renewed form of himself that is born at dawn. The Eye's violent aspect defends Ra against the agents of disorder that threaten his rule.
I have always been fond of eye illustrations specially ancient ones with ancient mythology and ancient
I know that most people all around the word are fond with pharaohs ancient and Arabic stuff as much as me, and this was the one got accepted thanks dreamstime
Photo credits: Safa Design / Illustrations.
To provide you with additional information about how we collect and use your personal data, we've recently updated our
Privacy Policy
and
Terms of Service
. Please review these pages now, as they apply to your continued use of our website.