Festival of Polish Song in Opole, Poland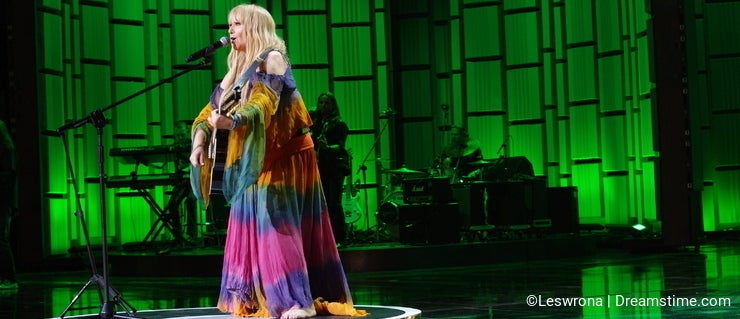 The National Festival of Polish Song in Opole, Poland is one of the most important music festivals in Poland and was established in 1963 by Polish Television (TVP) and Polish Radio.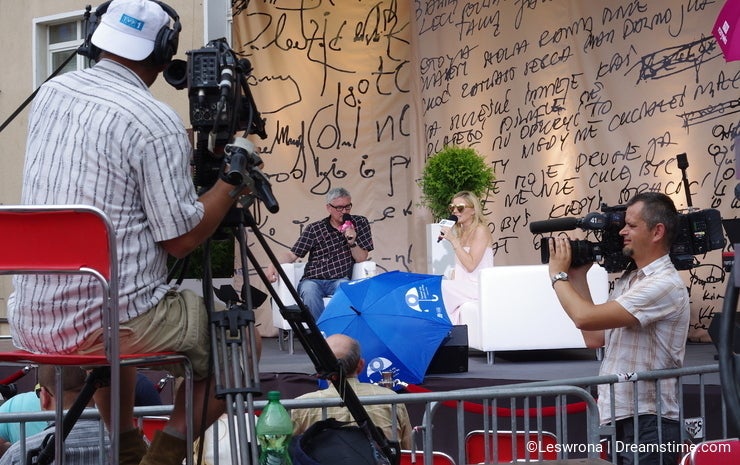 This year (2015) the 52th annual festival kicked off on Friday June 12. During the first evening six candidates performed for Anna Jantar's Award for the best newcomer act. As a special guests appeared Edyta Gorniak, Poland's first Eurovision entrant in 1994 in which she claimed a highly creditable second place, and Monika Kuszynska, this year Polish Eurovision entrant. Monika sung her Eurovision ballad "In the name of love". In Opole she presented this song in Polish entitled "Wake up and live (obudź się i żyj).
On Saturday June 13, the performers competed for the SuperJedynki Awards. Past Poland's Eurovision participants were among nominees; like Blue Café, a musical group with jazz, soul and Latin influences that participated in the 2004 Eurovision Song Contest as well as Donatan & Cleo, Poland's last year Eurovision contestant. Polish Eurovision commentator and TVP's Eurovision Head of Press Artur Orzech co-hosted the second evening's show. Later on in the evening the festival entered the contest for new songs of "SuperPremiery2015", the oldest part of the National Festival of Polish Song in Opole. This year "SuperPremiery2015" was won by Michael Starling singing "You're a hero".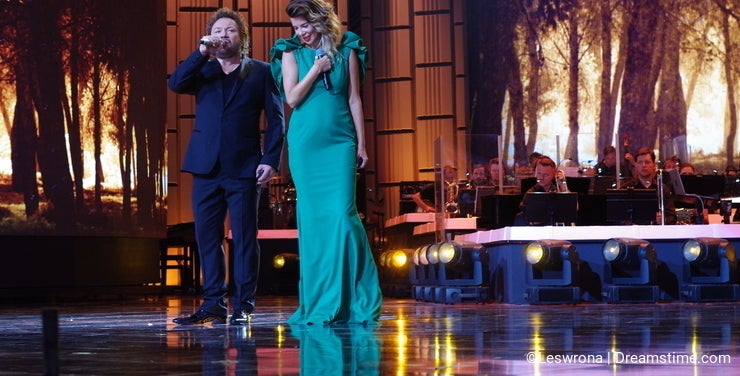 The festival closing gala on Sunday June 14, 2015 was entitled "Musical biography - 90 years of Polish Radio". This event was led by Artur Andrus known from his appearances in Polish radio station III. The anniversary gala hosted the elite array of Polish song stars like Halina Kunicka, Kayah, Edyta Górniak, Leszek Mozdzer, Maryla Rodowicz, Alicja Majewska, Slawa Przybylska and Zbigniew Wodecki.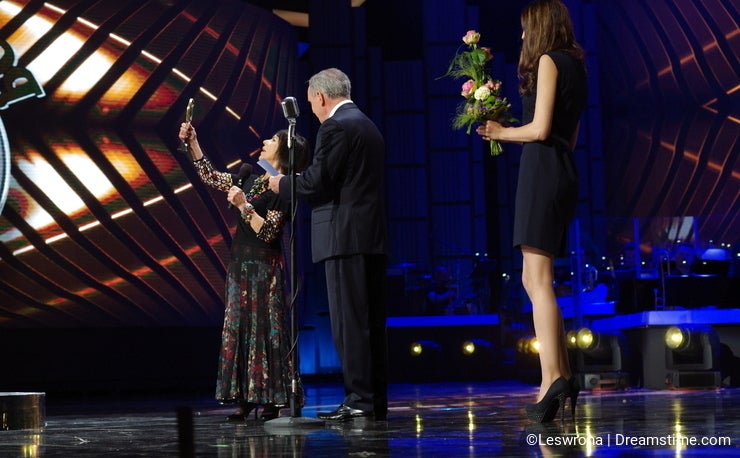 This annual festival takes place at the Millennium Amphitheatre (Amfiteatr Tysiąclecia) in Opole, Silesia, Poland at the place of early Slavic settlement.

Photo credits: Leszek Wrona.