Finally - reaching 75% AR. My Personal Story
Hi all,
I'm writing this Blog mostly for you newbies out there.. :)
I'll tell you my personal story and hope you'll learn from my mistakes and be a better stock contributor.
I started here in 2008 and was making my first steps as a stock contributor. I've done many mistakes as a newbie but the major one is regarding my AR (acceptance ratio) and the one I'd like to discuss in this Blog.
So as a fresh Dreamstimer there are few milestones that makes you really excited:
1. Your first approved image.
2. Your first sale.
3. Reaching 50 online images.
4. Becoming exclusive.
5. Having an "Editor's Choice"
As if these milestones are not enough I even had a SR-EL (my only one) for 450$. At the beginning I thought it's a mistake on the website and took a screenshot to remember how nice it is seeing these figures .. :)
As a young photographer and a young person these steps really increase your hunger, you get some kind of recognition, DT is accepting your images, your images are being downloaded and someone is willing to pay (sometimes a lot of money) for something you do as a hobby (an expensive hobby :)). You start imaging a huge portfolio which will make you a decent steady income and allow you to buy each and every lens or photography gadget you'll ever dream of. Hey, they even pay you 0.2$ for each upload, that only can make you rich!! :)
So with this great hunger of yours you start upload, massive amounts without much screening of images, without paying attention to quality or sale potential, hey, you're a great photographer, aren't you?! Your images sell, the sky is the limit... Right?!
Well.... Wrong!
During these first months of activity I uploaded 638(!!) images which was way over my ability. I went over old photos I took during vacations and just tried my luck. I uploaded bulk of images without even giving some thought whether they will sell, are they good enough, did I put enough effort with keywording? etc...
This massive upload made my AR to be 64% without the ability to fix it, not fast at least, because as I mentioned I'm not a professional photographer and not creating quality images on a regular basis. That fact caused me to stop uploading almost completely and rethink my workflow for a long period. The rules I started following in order to increase my AR are these (some will sound trivial but for newbies they are not):
1. Upload only your very best images.
If you have 10 shots which are quite alike pick the only best 2. The risk of have the other 8 rejected just not worth it. If later on you'll see that these 2 sell like crazy you can consider upload another one or two but definitely don't upload 10 images on a single first batch.
2. Work with test balloons.
If you're not sure that a series of images will be accepted don't try it with 4-5 images. Start by uploading one. If you see that it's accepted you can consider uploading some more. That also relevant for the commercial/editorial dilemma some are having. Try the first image and apply conclusions on the rest of the group.
3. Upload small batches.
Your images might reach a strict editor or just one having a bad day :) which will reject most of them, it's better to have 2 images rejected than 10. Sometimes having one rotten apple can ruin the whole case, an editor can be effected by some bad images and than reject images that might have been accepted if they stood alone. It's a psychological thing called the halo effect. Try a small batch and do not upload the next batch until you get feedback from the previous one.
4. Making mistake for the first time it's OK. Making the same mistake for the second time is being stupid.
Don't be stupid... If you get the same rejection reason over and over again try to understand what are you doing wrong. Some of the rejections are quite simple to avoid (like noise, lighting etc..)
5. Define goals of max. rejections per month.
This will do wonders to your AR. There will be months which you'll be less successful whether the reason is you or DT policy change or whatever it doesn't really matter. Set a goal and once you reach it stop uploading, even if that means that your monthly AR is 0%. Start fresh next month and at the meantime try to understand where you went wrong and how can you improve.
I guess applying these guidelines will help you a lot. There are only 5 of them in here but believe me that each and every one of them is quite critical if you want to see your AR growing.
I didn't write about why having a good AR is so important because I think this area is quite covered.
I'm happy to say that after a long long period of time following these guidelines I've managed to reach 75% (which is not my final goal of course). Following these steps made my AR to be 90% during last year comparing to the 64% I had at my first year. I'm still paying for the mistakes I did at the beginning but there's definitely a significant change and an obvious trend.
If you reached this point than thank you for reading and in case you find it useful please click the button at the top of the Blog so that others can benefit from it as well.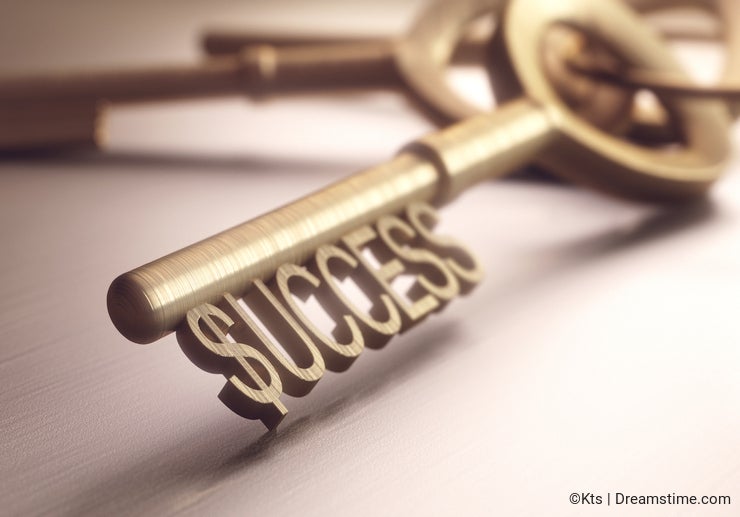 Thanks,
Ami.
Photo credits: Kts.
To provide you with additional information about how we collect and use your personal data, we've recently updated our
Privacy Policy
and
Terms of Service
. Please review these pages now, as they apply to your continued use of our website.