First Photos Accepted Because I Did Not Give Up
If at first you don't succeed, try, try, try again
A few months ago I signed up to Dreamstime as I have 1000's of images collecting digital dust on my hard drives. Choosing my favourite photos, and reading the rules and regulations, I uploaded 7 only to have them all rejected. However, the good thing with having photos rejected is that here you also get feedback as to why they were rejected which is great as the feedback can only improve your photography if you take on board what was said. Although I must admit that I was not surprised that they were rejected as they were taken on an ordinary point and shoot camera.
If at first you don't succeed, try, try, try again
Ok, so off I went and bought a new camera, a DSLR then for the past 4 weeks since I got it I have been taking 100's of photos every day and ended up deciding that I wanted photos of the honey b ees on the manuka flowers. For those of you who don't know, manuka honey is some of the best in the world and as the manuka is in bloom at the moment, why not take advantage of the once in a year event and see if I could get the photos.
While the bees were busy going about their daily business, I was there with my camera, stalking them and learning at the same time how to take a photo of a small bee on a small flower that was waving in the wind! It was such a great learning expreience and litterally 1000's photos later - and disgarding the majority of them, I selected a few and uploaded them. I knew that if these were also rejected that I would at least get more feedback as to why.
Well, imagine my shock that they were all approved!!!!
So to all of you out there that are new here - like me
If at first you don't succeed, try, try, try again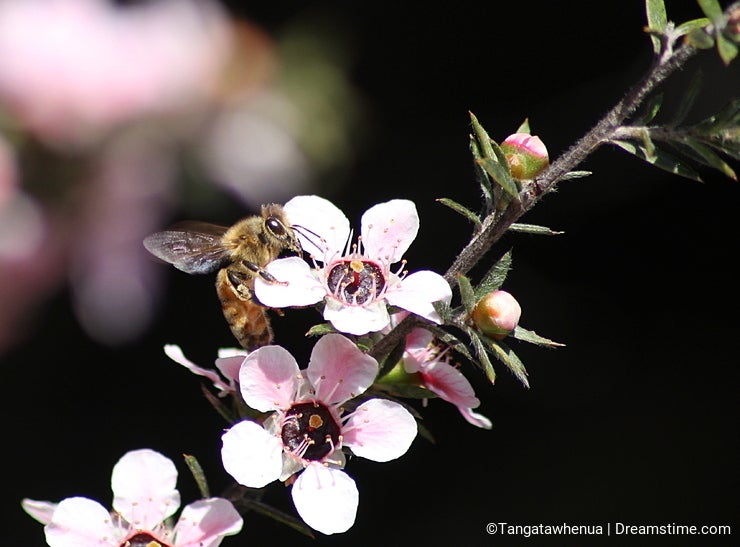 To provide you with additional information about how we collect and use your personal data, we've recently updated our
Privacy Policy
and
Terms of Service
. Please review these pages now, as they apply to your continued use of our website.