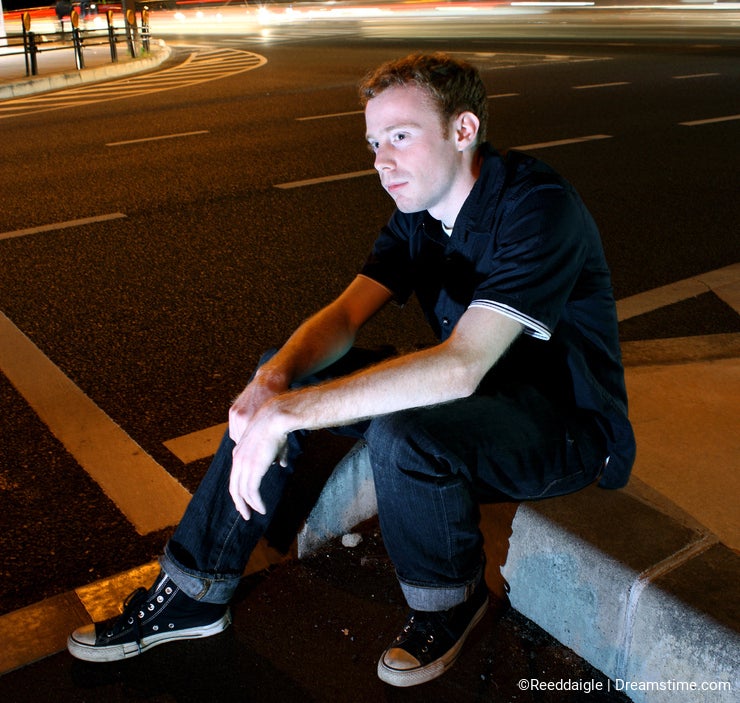 I had my first people photos accepted at DT and a few other sites. These are not the first people photos I've shot, but the first I've submitted. A few weeks ago, I did this photo shoot with a friend of mine that agreed to be a model for my stock photography.
The idea was for someone to look calm in the midst of a busy city at night. I was primarily thinking of a shot on a moving escalator and a shot with car lights zooming behind. At first, we found a busy enough intersection, but not too busy so as to set up my tripod. The exposures I tried were between 2 and 5 seconds. Thankfully, my friend could stay still. Still enough, in fact, to have clear focus on his face. For lighting him, I handheld the flash from my film camera, and shot it off a couple of times at different angles for each exposure. I had just thought to bring it with me the day of the shoot. I'm glad I did.
For the escalator shots, again, I'm very thankful my friend could stay still. I used a tripod, of course, but it was on a moving escalator. There were a few bumps on the ride. I first rode up and down a few times to check the timing of the ride, as well as to feel where the bumps were. After many trials on one escalator, I almost gave up, but we walked a bit and found a better escalator. I used that one for the shots that are on here. There's a slight blurriness in his face, but surprisingly clear considering those exposures were also timed around 2 or 3 seconds.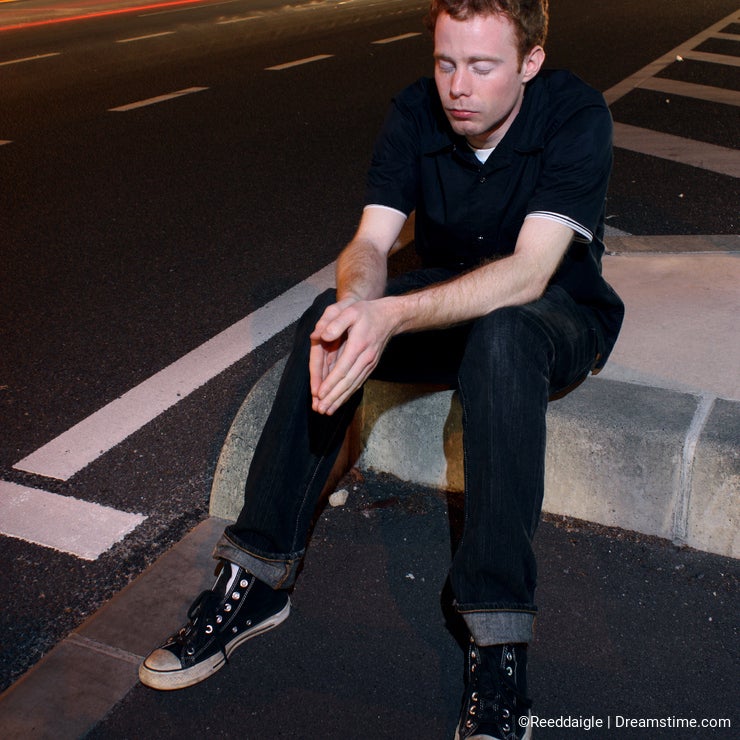 There was one near incident when shooting at the intersection. When we were finished there and crossing the street (with a green walk signal), some guy nearly ran into us, so I shouted, "Hey." This guy then pulled over a bit up the road and approached us. He seemed a bit angry. I thought he was angry about my shouting, (even though we had the right of way), but he asked us what we were shooting. Since I currently live in Japan, it was in Japanese and my Japanese is mediocre. I had no idea who this guy was, but he told me that someone had called him about us shooting there. I'm not sure if they were complaining or just informing. We had been there about 20 minutes or so, I guess. So, I told him that I was photographing my friend, and I showed him the pictures we took. (Thank God for digital.) That seemed to be fine. Perhaps he, or the person that called him, thought that we were photographing the cars or pedestrians. Perhaps he was yakuza. Perhaps he was an off duty police officer. Perhaps I shouldn't have shouted, "Hey" when he nearly ran us over. I have no idea. In any case, the situation was eased by listening to him, talking to him, and showing him the pictures.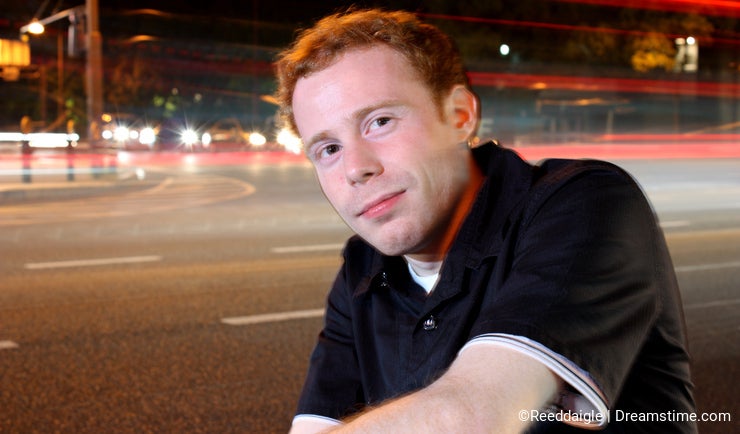 It was a bit scary, sort of exciting, and it made for an interesting photo session.