Gator Battles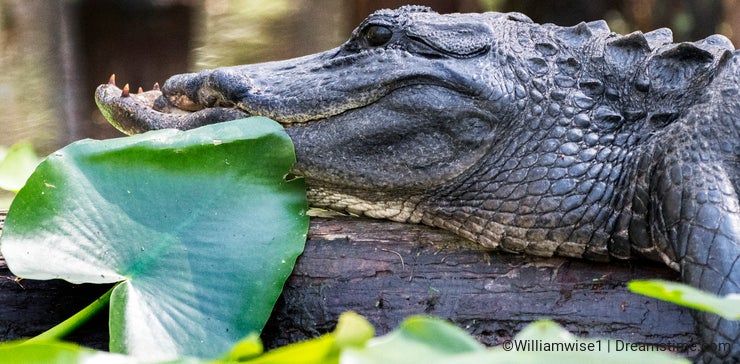 Life is harsh in the swamp for us soft-skinned humans. Stinging mosquitoes, biting flies, venomous snakes, deep mud to swallow you alive. But even for the giant alligators, it can be a rough existence. Even though they don't have many predators, they can certainly battle it out with one another.
On day three of our paddle through the Okefenokee Swamp in South Georgia, we came across a unique alligator. This big gator was missing the end of its snout. I suppose it could have been born with a deformity, but I'm guessing it was injured in a fight with another gator. Its nostrils were missing and a good bit of scar tissue was built up along the edge. Several of the bottom teeth were missing as well.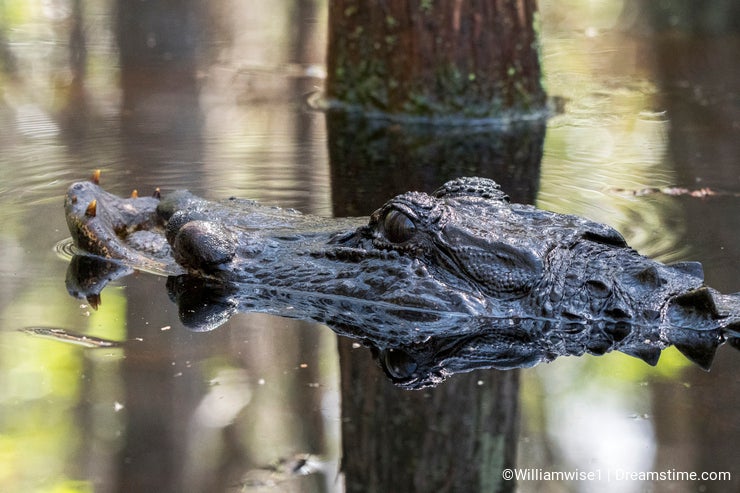 As we paddled on, about 2 miles upstream on Big Water lake, we came across another gator with some battle injuries. It too was missing a small portion of his upper lip. But it wasn't until I was back home and editing my photos that I noticed its entire front right foot was missing!
Perhaps on my next trip to the Okefenokee, or on your trip to this wonderful abode of dragons, you'll find these same gators with their unique battle wounds!
Photo credits: William Wise.