Generosity that keeps on giving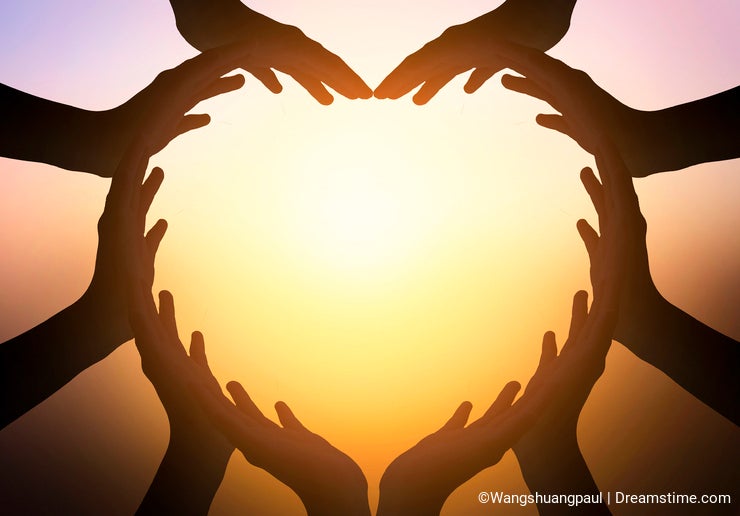 What is a crisis, and how does it affect us?
The virus outbreak we are living through today is what Nassim Taleb calls a "Black Swan" - an event or occurrence of extreme rarity that seriously deviates beyond what is normally expected of a situation. The critical factor to take into account is the difficulty to predict a particular pattern, since each and every country is affected differently, whether health-wise or economical-wise. As COVID-19 spread across the world, economies around the world started to be negatively impacted by the unpredictability of this pandemic.
If we look back to other outbreaks, the general attitude of corporations everywhere was to take a step back during the crises. However, as we moved on over the years, the role that a healthy economy plays for each country's safety has continued to continually evolve. As a direct consequence, the steps taken back by corporations worldwide are now taken forward. More and more businesses that haven't been hit as hard started to rise to the challenge.
This is undoubtedly encouraging and inspirational, so we, at Dreamstime, are 100% supportive of such attitudes. Corporal social responsibility and innovation are vital components in the fight versus the Black Swan. Corporate social innovation rounds up the ways that businesses can generate a more positive impact on society overall. Philanthropy is the primary mechanism through which corporate social innovation can create strategies that provide a positive impact on businesses' bottom lines. Here are the most commonly employed strategies:
The encouragement of mental wellness
Companies, as well as governments, recommend that those who can work from home do so. This is something that we, at Dreamstime, also consider crucial for the mental stability and long term health of employees everywhere. This is a crucial part of "social distancing," and it is vital to reducing the spread of the virus.
Providing financial security
Companies everywhere are committing to continually support employees financially. Some companies which are even temporarily closing down their stores will continue to pay their employees and also provide access to a pay relief fund. Even if the demand for their services dropped considerably, they are still committing to pay their workers their regular pay. Allowing your employees to work safely from home and paying them the exact same wage as before is another way of providing financial security, one thoroughly enforced by Dreamstime.
Supporting small businesses
Sadly, small businesses' confidence has severely plummeted as a result of the outbreak. In response, large corporations are stepping in to support SMEs during these difficult times. Although the implications of COVID-19 have yet to be determined - it IS a Black Swan, after all, it will continue to disrupt what was considered normal lives for the upcoming months. The corporate sector can implement strategies and initiatives that benefit society as a whole – as well as improve their long-term success chances – by directly supporting their employees, customers, and the economy at a larger scale.
Dreamstime joins this fray by default because we believe that generosity keeps on giving.
What is Dreamstime doing to help?
Corporate philanthropy leaders usually employ a series of efficient measures. These include:
Carefully and continuously listening to the real community needs.
Helping as many nonprofits as possible, so they can maintain critical operations.
Taking into account specific vulnerabilities of less favored communities.
As stated, first of all, at Dreamstime, we encourage everybody who can work from home to work from home. Also, we urge all of you to respect each and every state's particular emergency regulations that have currently been applied. It is crucial to understand that social distancing is temporary and may save other people's lives, whether or not we agree to these regulations.
To ease being and home and to try to keep the same level of connection with others, we started to launch special types of options for our customer base, no matter on which side of it you currently dwell, regardless if you are a dear buyer or a friendly collaborator of ours. As of late, we have given all of our clients the option to pause their subscription plan for 2 months if they don't have any unpostponable projects ongoing. The choice is available to you here, on the Payment Management section of your account. You can simply choose the Pause Plan option, and it will resume after two months on its own.
Besides, Dreamstime is also currently running a donation campaign. We are giving away 5% of all our sales during this dreadful period towards the WHO, the World Health Organization. Oh, and no extra-cost is sustained on the buyer's behalf. You can access more details about the campaign by accessing our homepage or directly by following this link.
Other areas we are currently doing our best to help out are those concerning the activity of NGOs - Non-Governmental Organizations. Recently, we also launched a subscription donation campaign oriented towards NGOs. We know that any NGO needs good imagery to deliver an impact. As such, during these harsh times, we are trying to pave a leaner way for their much-needed activity, mainly by handing our free subscription to our plans. All you have to do as an NGO is to send us our story, followed by a link to their social media page. More details can be found here.
What can YOU do to help?
Something similar and maybe more.
Accessibility is a key point
During a global crisis, when social distancing changes the rules of some economic and social games, this holds truer than ever. We, at Dreamstime, are sure that some companies are in a position to help others, and society would be grateful for a greater degree of leniency in these regards. Generosity and philanthropy are never to be undervalued. The more accessible the help is, the better!
Speed is crucial
We currently live in an age when marketing success relies directly on a business's ability to quickly react to positive or negative effects in real-time - in other words, the ability to employ pivoting strategies. It's clear by now that the COVID-19 outbreak is changing consumer behavior. CEOs everywhere are adjusting their businesses accordingly. Online traffic has undoubtedly increased, and IT professionals all around the planet prepare networks for a massive influx of work-from-home traffic. Even if we must look after ourselves and our loved ones, we must always understand that, as business owners, we must also look out for those that were hit harder economically. Remember that you can always resort to specialized product manufacturing and donations.
Try avoiding the fake news
During these times, major media companies get to have an enormous influence on how the public understands and experiences this global evolving public health crisis. With such power comes an enormous amount of responsibility, especially when fake news tends to get us all down. It's essential, more than ever, to be transparent and ethical. The media frenzy can drive viewership and profits, sure, but it also can induce irrational counterproductive patterns. The sensational and anxiety-inducing headlines should be kept under control, for the sake of our mental health.
Donate if you can
Of course, far be it from us to imply there's an actual obligation to help. Still, at Dreamstime, we believe in creating a better and more accessible marketplace where quality content can be freely created and in which anyone can be truly free, as long as they are not hurting other people or businesses. As seen, social innovation strategies always provide a positive impact, more now than ever, especially on businesses' bottom lines; encouraging mental wellness, ensuring employees' financial security, finding ways to support small businesses in local areas - all of these are crucial to see the economy get back on its feet sooner rather than later
Generosity keeps on giving
The bottom line is that helping and caring and sharing is crucial during these trying times. You're probably already stocking up on food and other essential provisions, for now, so we hope that Dreamstime's 2 months subscription pause can help everybody gather themselves up now and focus on the better times ahead. The donation campaign speaks volumes for itself, and it's a model that we hope will be taken upon by others, too, since any purchase would also mean directly helping others less fortunate. We're also waiting for your NGO stories!
We wish you all the health and strength to maintain yourself during these trying times!
Photo credits: Shuang Wang.