Today I launch my first annual 'Gimme' column with suggestions for holiday gift giving. This is the spot for fun camera things and photo themed gifts to give and receive that won't break the bank. There are several cameras that fall into the "I am a cheap but clever person" gift-buying budget.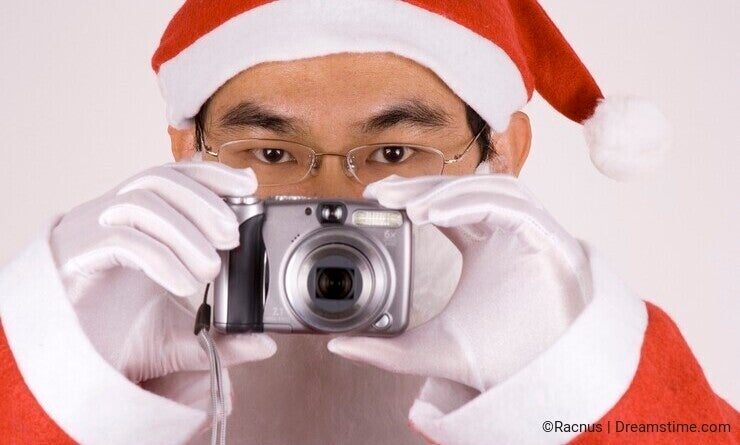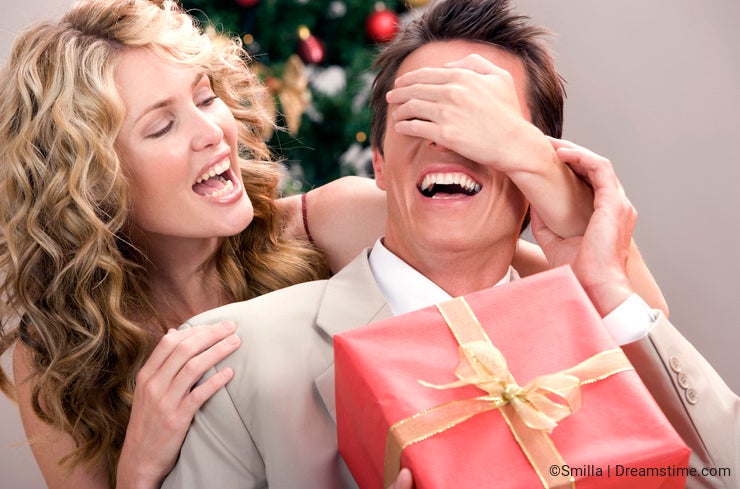 First on the list are the 'toy' cameras that some pros have used in the past to create arty images. These are the Holga and the Diana F. Your gift-giver can pick one up on Amazon for from $19.95 to $75.00. (It has always seemed like it would be great fun to shoot with my Diana F but darn…that 120-film thing is such a hassle).
The retro look that comes almost automatically to images shot with a Holga or Diana is still very nice like these two of the motel and the man in the hat. For hardcore plastic camera collectors with more cash, the band, the White Stripes, have created limited edition Holga and Diana F cameras complete with the band's signature red and white colors. Those with a lighting fetish combined with their love of indy bands , can purchase a ring flash from the Stripes here for their Holga/DianaF. These are definitely the coolest toy cameras of all.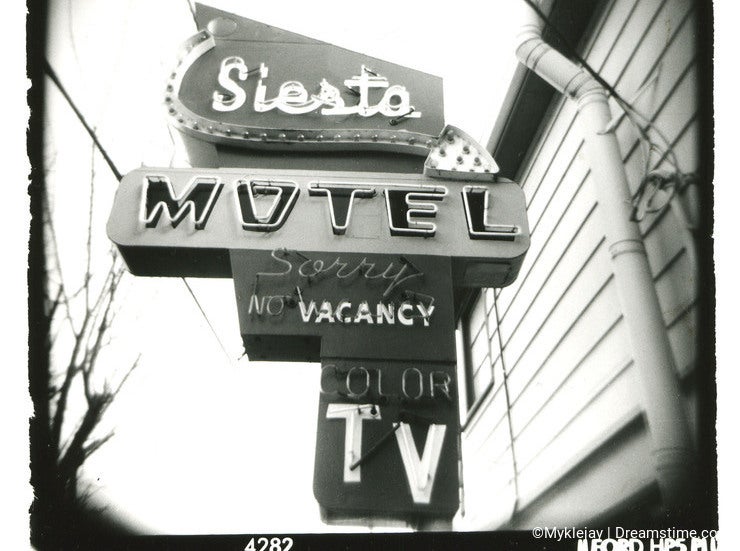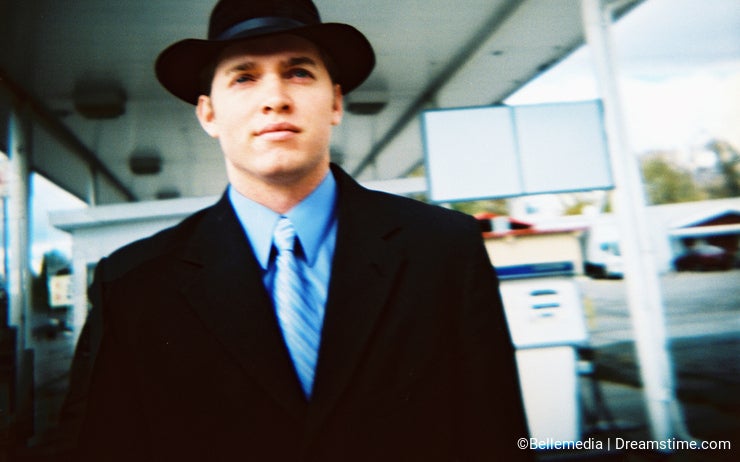 Want to play around with a wrist still/video camera that is also waterproof to 100 feet? Try this for $139.99 or maybe not. For those who want to give cash in a handy holder: the Emily Ryan Lerner Instamatic themed bi-fold wallet is perfect. The design even shows the trademarked cube-flash. $16.00. The indispensable gorilla-pod is under $50 and the cool looking Monsterpod sticky pod is $33 here but don't count it to hold on if it is supporting anything heavier than a light P&S.
"Low Budget Shooting: Do it Yourself Solutions to Professional Photo Gear" by Cyril Harnischmacher is a very handy little book for pros and amateurs alike. I've been on enough shoots to know that even when the budget is big and the crew large, its important to have a bag of unforeseen problem solving tricks. This little book is filled with ideas to solve shooting problems such as dealing with both flash and outdoor lighting on a budget using items from the hardware or kite-making store. (kite making store?) Anyway, the author doesn't mention monofilament-fishing line and he should have. (It's just the thing for suspending light weight objects like ping pong balls from a stand so that you can capture the look of a real game without trying to catch the ball just at the right moment).
In the 'I am cool even without a White Stipes camera' department how about a camera lens Belt Buckle. As the ad copy says, "Your pants, too, can be camera ready with this fused-glass belt buckle featuring an image of a Kodak lens. The glass is an ivory color that almost feels like it glows". Optional belt is made of genuine bonded brown leather and its all for $50.00 (without the belt) (without the belt).Don't leave your camera out in the cold and rain. Buy it a Shutterhat. Here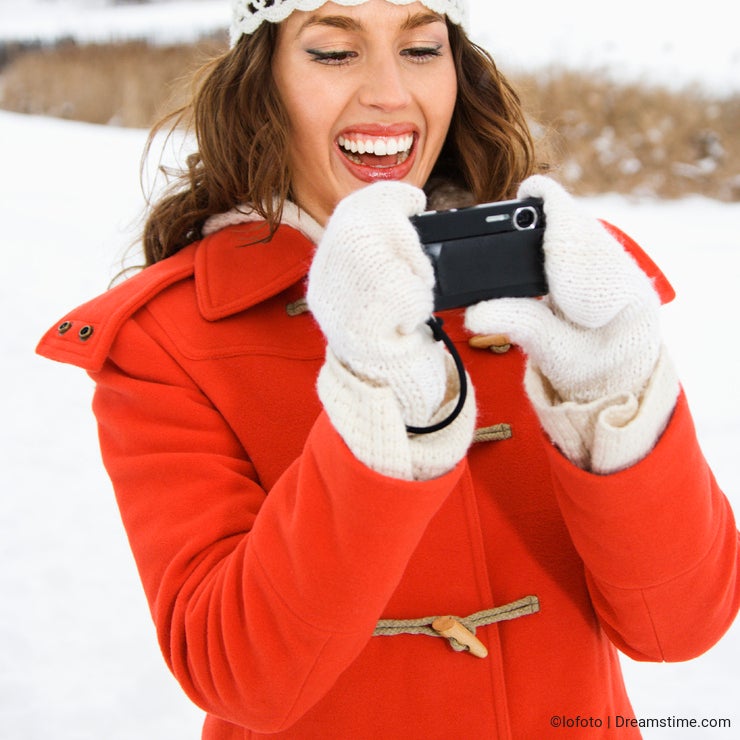 From the Mother of All photo and video catalogs from B&H select an underwater camera housing. B&H printed catalog page 246 online from B&H or a handy collapsible reflector.Finally from my friend, Marc Hauser, a modern master who made his first million dollars shooting commercial jobs before he was 21, a video that gives insight to "Marc's unique (and incredibly successful) approach to commercial and advertising black & white portraiture". He shows you the secrets to his three major lighting setups and how he works with them in the studio $19.95
(Apologies to Santas living outside the shipping areas for gadgets mentioned) and if you are just tired of commercialism around holidays, give the money you would spend on things to your favorite charity. Happy Shopping or Giving!