Giving Tuesday is for the dogs (and cats!) - Dreamstime
How can you keep your photography hobby or career full of joy and excitement over time? Give!
There are many ways to use your photography to benefit others. My way has been through animal shelter photography. Others have also given and been a part of the joy of seeing thousands of dogs and cats from our shelter find new homes!
The local animal shelter, or dog pound, where I work is in a small, rural town in Georgia, USA. We had no budget to hire a photographer, so I decided to push myself and improve my photography for the sake of getting new homes for the dogs and cats in our care. I spent countless hours watching videos and reading photography books. But most of my improvement came through a dedication to photograph the dogs and cats every day. I quickly began to experience the joy of increased adoptions and rescues through the improved photos.
Our shelter also had no money for camera equipment and a website. Being a wildlife photographer already, I started using my own DSLR and lenses for the shelter animals. In time, some wonderful people came forward and donated toward the shelter photography. Many local animal lovers helped raise money for the adoption website. Several cat lovers got together and purchased some studio lighting and backdrops for the cat photos. Another philanthropist in the movie industry in California donated to purchase a 70-200 mm lens, which I use for all of the dog portraits. By their giving, these people have also been a part of saving thousands of animals!
Then, three years ago I was introduced to Dreamstime by a fellow pet photographer. She encouraged me to start posting my wildlife and animal shelter photos. Over the last few years, Dreamstime has sold enough of my photos to support the shelter website. I no longer have to solicit donations to keep the pet adoption website going! I've also been able to upgrade my camera through my stock photo sales. So, in a way, I feel like Dreamstime has also played a big part in giving back and seeing the lives of dogs and cats saved.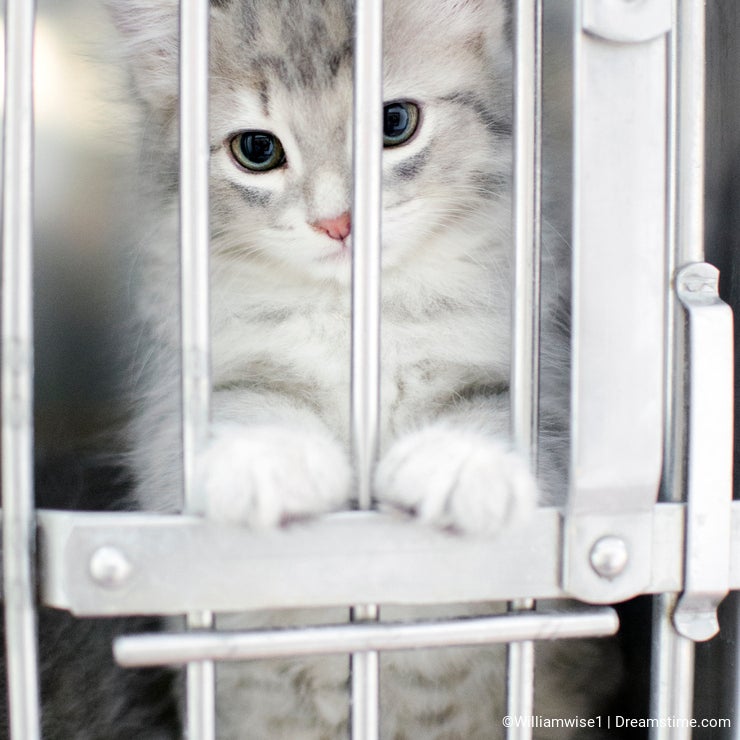 So far in 2019 alone, a wonderful 546 dogs have been rescued and 453 cats have found new homes. I'm thankful for Dreamstime and the revenue I'm able to give back to the shelter. But the joy of photography goes far beyond stock sales; especially when lives are saved. Visit your local animal shelter and see if there is a way you can give back too. You won't regret it!
Photo credits: William Wise.