Going back in time
Life for innocent villagers during the middle-age was tough, roaming bandits, looting troops of neighbouring war-lords and coming under the crossfire of the wars of powerful and land-hungry kingdoms kept people under constant danger of loosing properties and even worse, their lifes.
Were and how to build a new village using natural conditions was basic and the guys of Castellfollit de la Roca chose well indeed.
High towering basalt cliffs and the confluence of two rivers, the Fluvia and the Tornell flowing deep down on two of the three sides of the place made a successfull attack on their homes rather complicated.
First references mention "Kastro Fullit" in 1096 and "Kastro-Follito" reappears again in 1100, sine then many bloody battles have been fought here.
Nowadays times are thankfully peaceful and Castellfollit de la Roca has become one of the most photographed touristic places in Catalonia newertheless keeping it
For those interested in the history and culture of Europe and specially Catalonia, there is much more information here: http://bit.ly/2kihwhQ
There are many interesting excursions to make around the beautiful landscapes which are near the village and there is the possibility of spending the night in the same place and enjoying the typical catalan dishes of the region.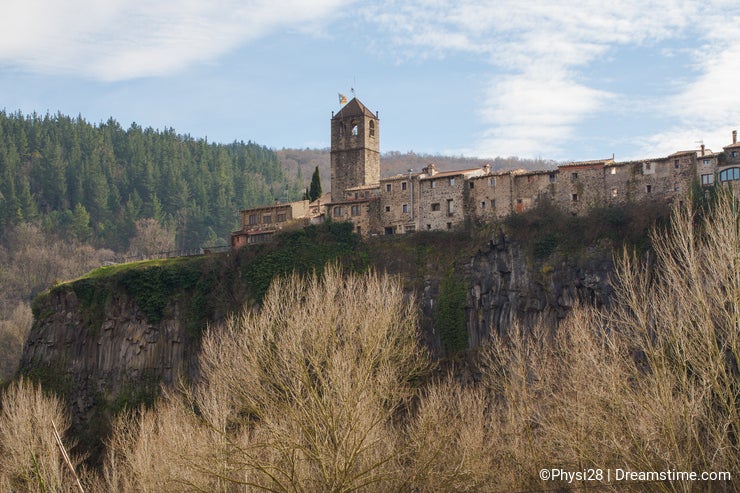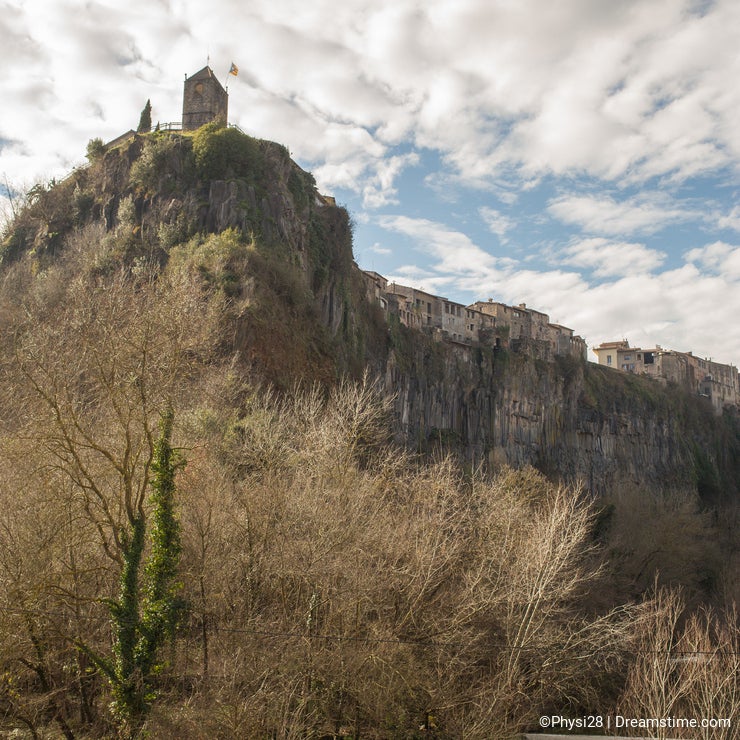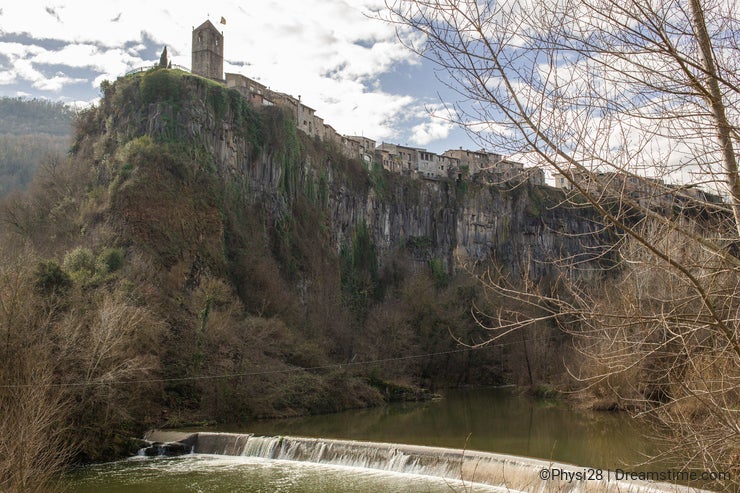 Photo credits: Joan Egert.