Gorani bride
Certainly one of the most beautiful traditional costumes in the Balkans.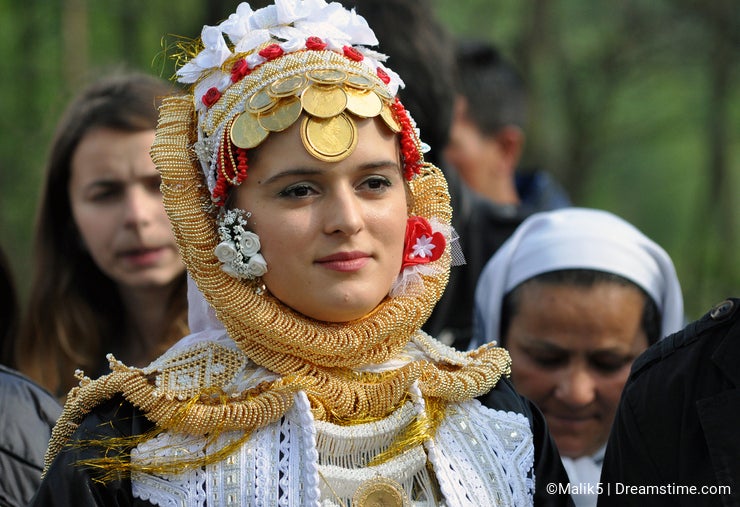 Throughout the centuries is itself changed to the most radical changes experienced last thirty years, especially in terms of materials and decorations, and with the preservation of the very substantial forms. The characteristics of folk costumes in history were related primarily to the region where the live-mountain, and the type of activities they engaged primarily livestock.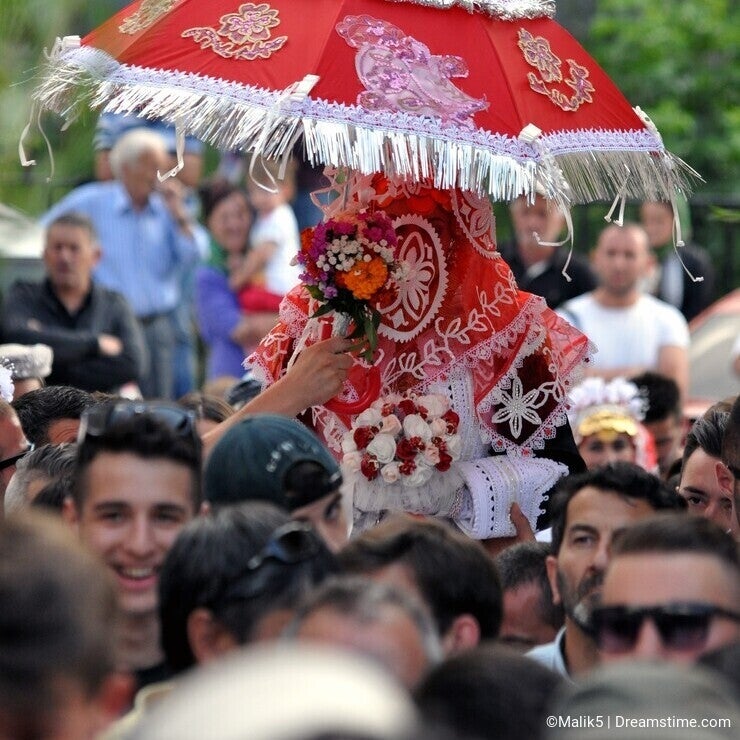 Livestock is allowed to obtain raw materials primarily wool that was used for the costumes, the cloth of whom were made garments. Woman costume has undergone major changes since the availability of materials to thirty years ago was very modest, so the costumes were mostly made of cotton and cloth, with a lot of connections.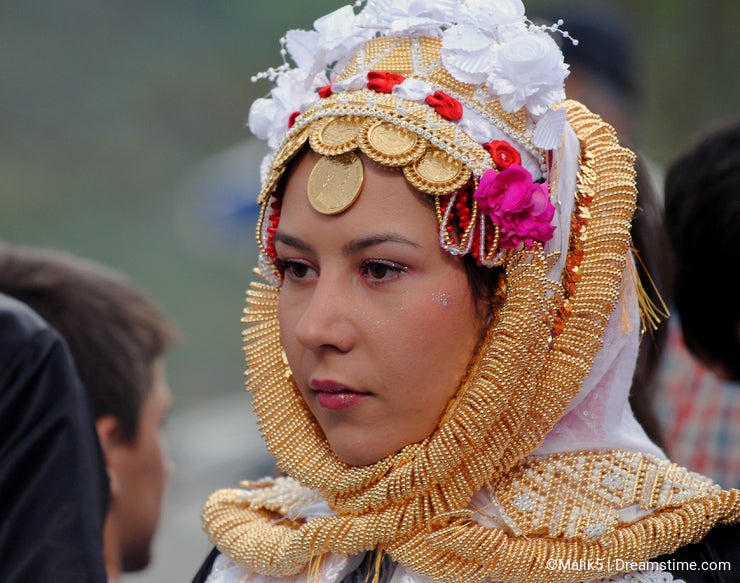 Woman costume is characterized by the status of women in terms of married - unmarried. Women have a special black coats - terljig which means that a man's wife.

An important place in detail the costume has a so-called cap, which is made up of gold coins. Earlier these ducats were coins of the Ottoman Empire, but how Gora moved to Turkey in the first half of the 20th century, so the gold slowly dying out in the Gora and today the most attractive coin was Austro-Hungarian ducat.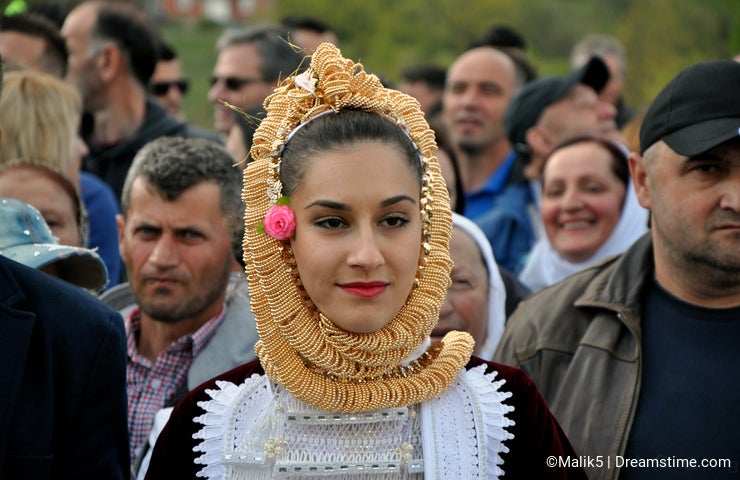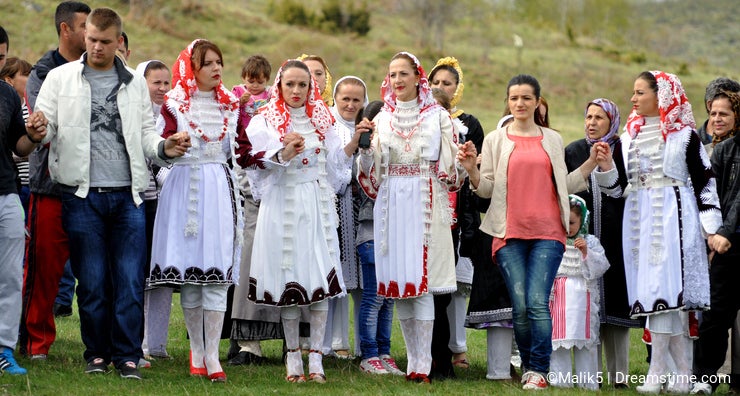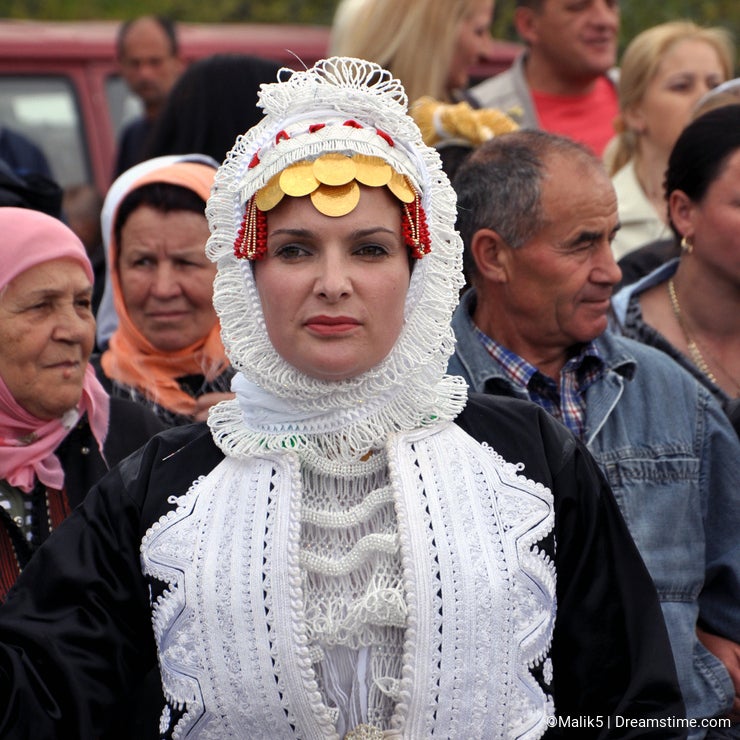 Photo credits: Malik5.