The Greatest Sale of the Year for Stock Photographers
The food has all been eaten, the relatives have gone home and kids have been put to bed. The holiday is over for another year, and it's now time to turn your attention to the biggest shopping event of the season.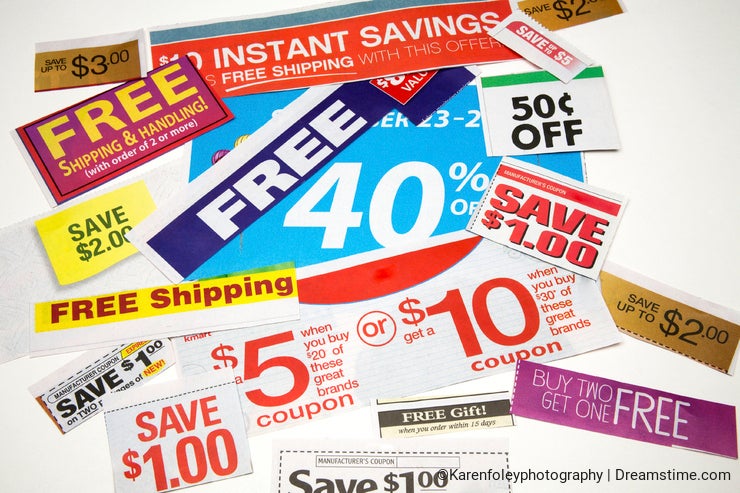 No, I'm not talking about Black Friday sales after the Thanksgiving holiday. If you are interested in shooting stock photography, the holiday sales to keep an eye on are the ones on the day after Halloween!
Think about what stock photography is all about. It's not just smiling happy people doing stuff – although there is a lot of that going on. It's really about capturing universal themes in ways that are easy to visually grasp. How better to do that than with the many props and costumes available for cheap one day after the greatest of all dress-up holidays?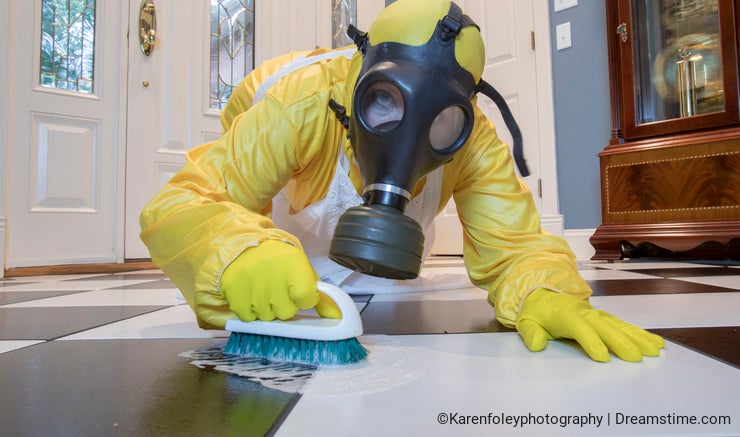 So other than the great prices on candy - here's a quick guide of things to look for when sale signs go up at your favorite Halloween supply store.
Costumes
Halloween costumes have evolved over the years. From the flimsy firetraps of yesteryear to the realistic looking outfits of today, Halloween costumes help transform a person into something completely new.
Avoid the naughty nurse genre, and head straight for the uniform sections. Think about the various scenarios you can use military, first responders, sports or professional uniforms in your images in the upcoming year.
But don't completely pass by the fantasy section – Steampunk is a genre with many applications, and you just never know when that Big Foot costume will come in handy.
Creating popular stock photos often means shooting what is in the current public conscience. Every year popular Halloween costumes will reflect those same topics. Look for TV show, politics, and hot topics reproduced in costumes and accessories you can use to create fresh imagery.
Buy for the various size and genders of models you might be able to coerce – I mean talk into – modeling in the coming year – including yourself.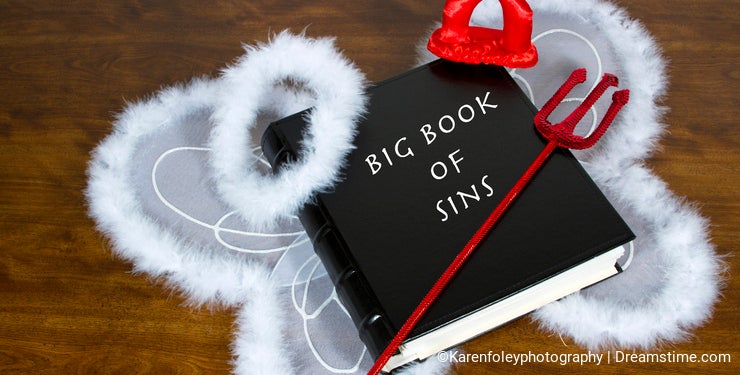 Accessorize
Then add the accessories. Wigs, hats, gloves and stockings will help to set a more realistic scene in your images. Accessories can also be used within a costume, as a stand alone image to create a statement, or combined into meaningful groupings like a soldiers hat next to flowers on a grave, or the whimsy of devil's horns on a piece of chocolate cake.
Don't just look for the things you KNOW you will use. Prices are cheap, so stock up on all the things you MIGHT just use.
Make-Up and Cosmetics
Next stop – cosmetics. The Halloween make-up available now is near theatrical quality and not just for zombies and vampires any more – although those are fun as well. Stock up on a wide variety of creams, colors and effects to create multiple looks. You will be surprised the number of times you'll pull them out for a shoot.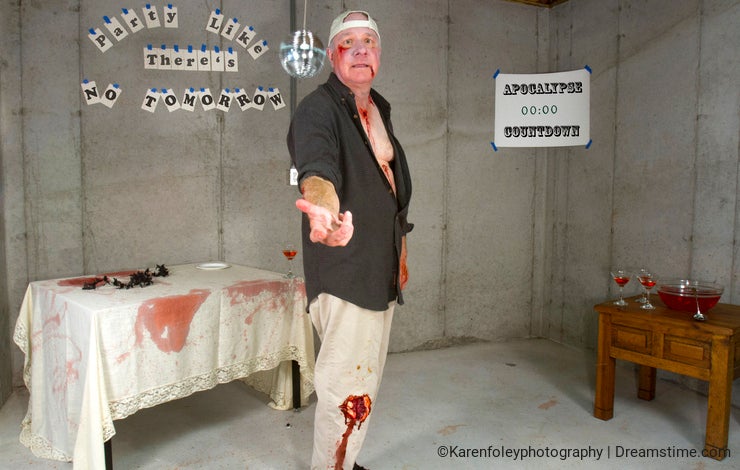 And let's face it, "Walking Dead" has put the zing back in zombie, so go ahead and grab some of the blood and gore while you're there .
Ghoulish effects
The eerie effects created for Halloween can be repurposed over and over for different impact on other days. Buy a smoke machine to use in disco settings or spider webs to simulate neglect or age in a scene. Colored lights are great for making light trails, orbs and domes when light painting, and don't forget the great bokeh effect you can create with them as well.
Snap up a few lawn decoration headstones and cauldrons for those great discount prices, but you might want to pass on the inflatable globes – I can't think of a single good reason to buy those!
Halloween costume props and decoration pieces can be used in a wide variety of non-holiday applications. Look for classic items that can be re-purposed again and again throughout the year.
My poor skeleton guy has been in the closet,
in the desert,

in medicine,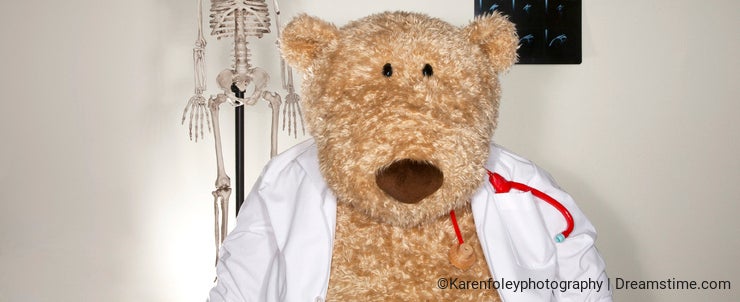 and worked in many, many occupations.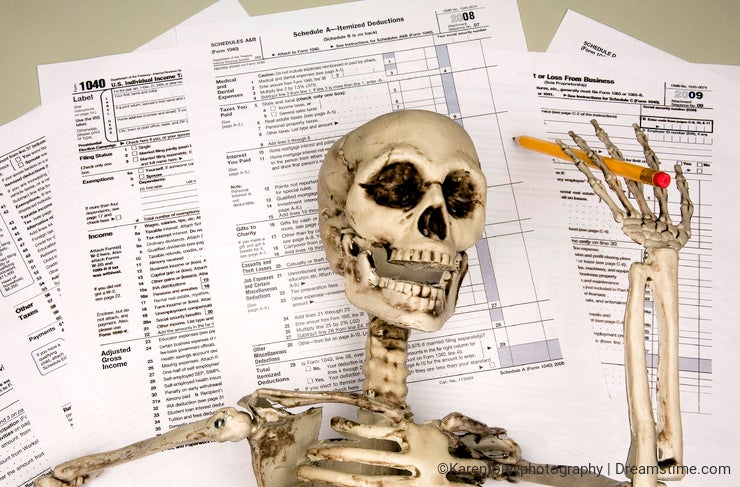 Keep an open mind – and watchful eye – as you browse the after holiday sales. Dog and children's costumes are great for dressing up a teddy bear. Not sure where you can use that skull and cross-bone? What does it matter at these bargain basement prices? Grab a few out of the ordinary object to help fuel your creativity for the rest of the year. These bargains won't be here again for another 365 days!
Photo credits: Karen Foley.