The Greylag Goose
The Greylag Goose (Anser anser) is the european wild form of our domestic goose. This is an extremely intelligent, social bird which has played an important role in the relation of man and domestic animals. Everybody will remember the wonderful story (hundred per cent true or not) of the sacred geese of the roman temple which warned the sleeping roman soldiers of the approaching barbarian troops.
I have kept domestic geese myself and I have to confirm that they are vigilant, alert animals which make a lot of noise when strangers approach, I have always admired their suicide braveness when defending their offspring from dogs or any other enemy no matter how big and dangerous, they fight to death!
The following image of a flock of wild Greylag Geese in flight was sold recently and I add some other photographies of this admirable bird.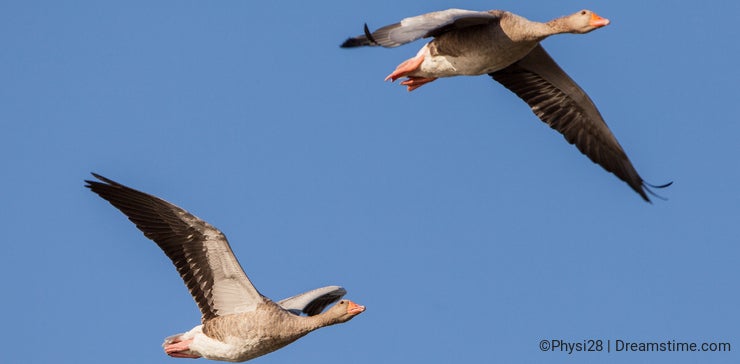 this photo shows a Mute Swan attacking a Greylag Goose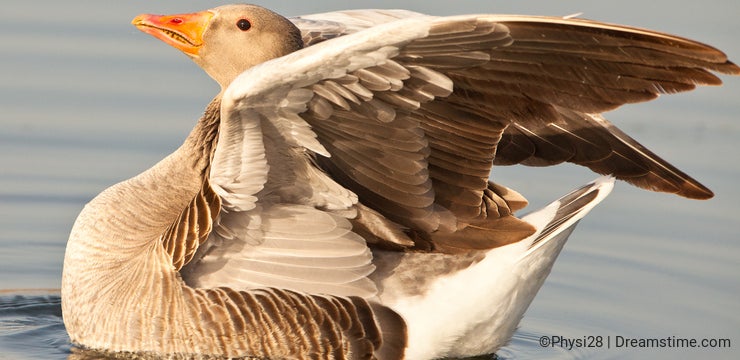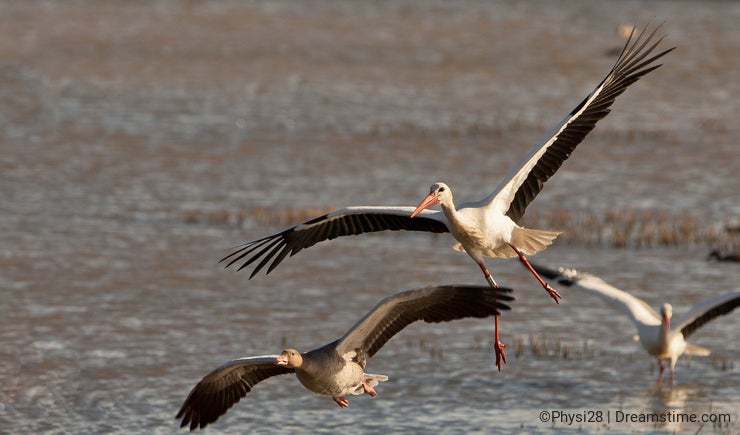 White Stork chasing a Greylag Goose

Photo credits: Joan Egert.
To provide you with additional information about how we collect and use your personal data, we've recently updated our
Privacy Policy
and
Terms of Service
. Please review these pages now, as they apply to your continued use of our website.