Halloween Creatures: the Black Cat
How can a pet photographer have a stock portfolio relevant to holidays such as Halloween? Easy! Think of those scary, macabre or spooky animals related to All Hallows Eve.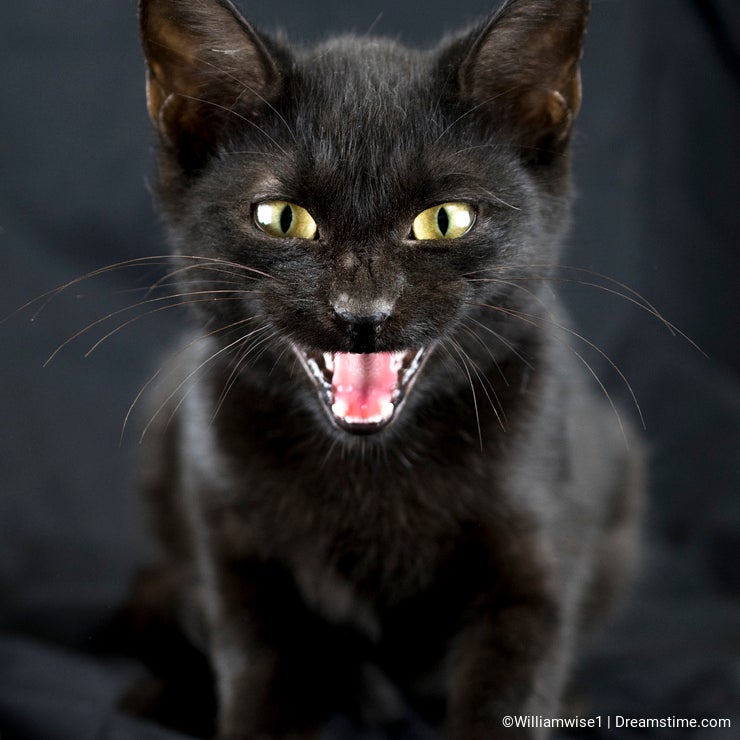 Of the few domestic animals associated with that haunted holiday of Halloween, the one at the top of the list is the black cat. That favorite feline of the witching hour! What gathering of thirteen witches would be complete without a mascot… a coven kitty?
Black cats have always been omens of superstition. Perhaps it is their dark garb which is so reminiscent of the midnight hour (and often so hard to properly expose in a photograph!). Or perhaps it is their silent stealth which sneaks up so invisibly. All of a sudden you sense a pair of piercing yellow eyes glaring through your soul! And depending upon where you live in this world, the path crossed by a black cat will harbor either good or ill.
But because of these silly superstitions associated with these silky-slick felines, the animal shelter always makes extra-special scrutiny of adoption applications received in the weeks leading up to Halloween. While many may associate the black cat with Halloween, the cats themselves actually prefer August 17… the ASPCA designated "Black Cat Appreciation Day"!
Photo credits: William Wise.
To provide you with additional information about how we collect and use your personal data, we've recently updated our
Privacy Policy
and
Terms of Service
. Please review these pages now, as they apply to your continued use of our website.