Happy Chinese New Year
Many cultures follow lunisolar calendar but possibly the most celebrated lunar new year worldwide is the Chinese New Year. I had the opportunity to experience its full length of 15 days of celebrations as I travelled through south East Asia last year. Backpacking from place to place I encountered various events and celebrations.
The first day of the Chinese New Year started for me in southern Thailand, in the city of Hat Yai. This city has its own unique blend of cultures and traditions. Many residents here are of Chinese decent but there is also a sizeable Muslim population as well. My main reason to stop in Hat Yai was to transfer to Malaysia, same main reason as for most other travellers. Many travel books are not recommending staying here and most one day travellers will say that there is nothing to see here. Well, most of travellers stay just one night in the city and move on to either Malaysia or to the nearby coral reef island of Koh Lipe.
There are many Chinese temples in Hat Yai besides of Thai temples and interesting floating market were you get to eat for the same money as local residents. I arrived in Hat Yai just before the first day of Chinese New Year. The city was well decorated welcoming tourist from Malaysia and Indonesia that frequently visit Hat Yai during Chinese New Year. The atmosphere was a bit touristy but very different from the tourist one on the Thai southern islands.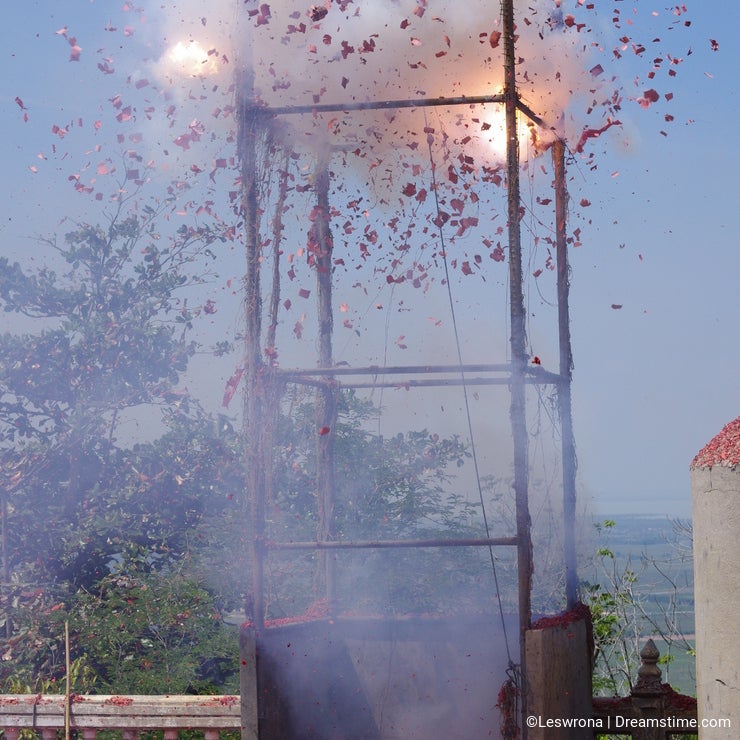 From my backpacker like hotel, I could frequently hear fire crackers and lion dancers performing on the streets. Lion dance groups usually performed in front of local businesses and moved quickly around the city on pick-up tracks. But the main attraction was the Chinese New Year parade and the celebrations on the stage set up in front of one of the local schools. I was taking many pictures of those activities enjoying extra attention from locals. Many residents were dressed up and I was frequently invited to pose for the pictures with local families.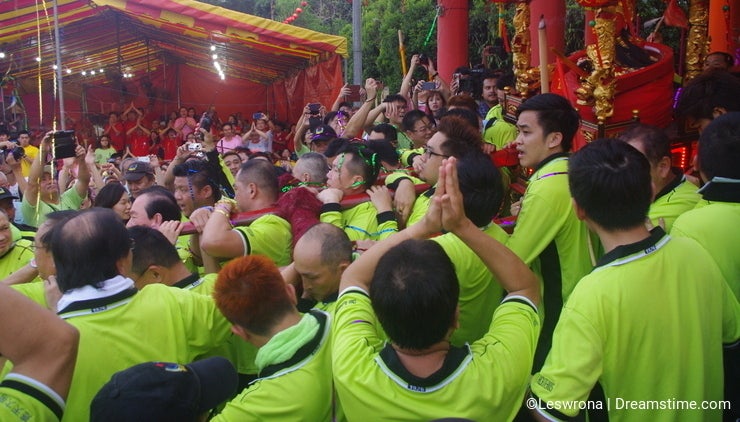 Following the standard backpacker route, I took a minivan from Hat Yai to George Town on Penang Island in Malaysia. George Town was founded over 500 years during trading between East and West in the Straits of Malacca.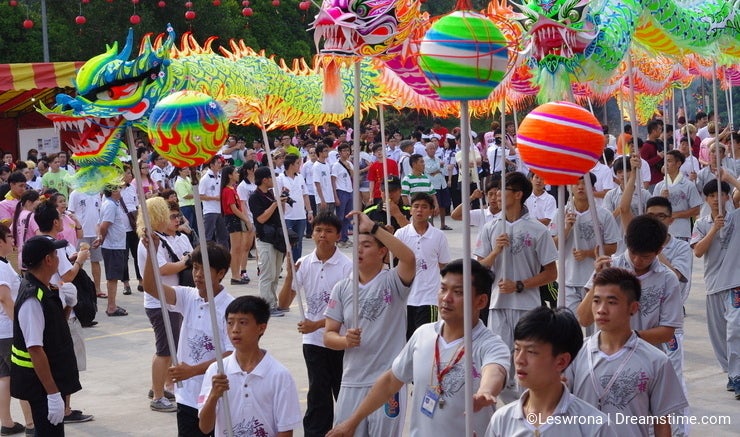 Today the city is a great example of the multicultural society in Malaysia with predominant Chinese population and many original colonial Chinese style shop houses.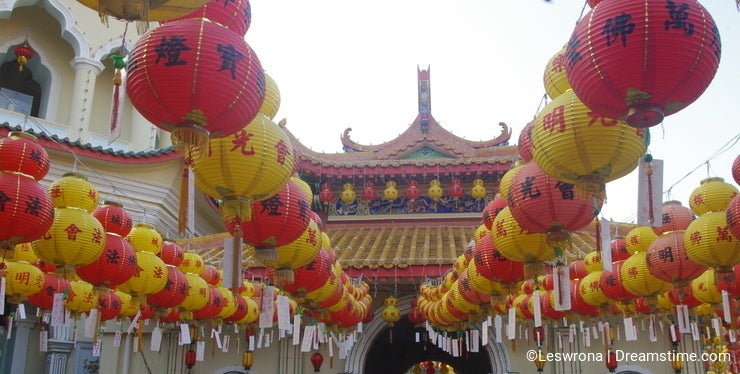 One night next to the Clan Jetties that houses various Chinese Clans and their homes on stilts over the water, I experienced full blown Chinese New Year party.

With the street being so packed with people, my body could only be carried by the flow of crowd. Without any understanding of what was happening, I ended up next to a line of 20 or so tables containing various offerings places next to Chinese deities and mythological figures. Everybody around me was in celebration mood and fire crackers could be heard all over with high frequency.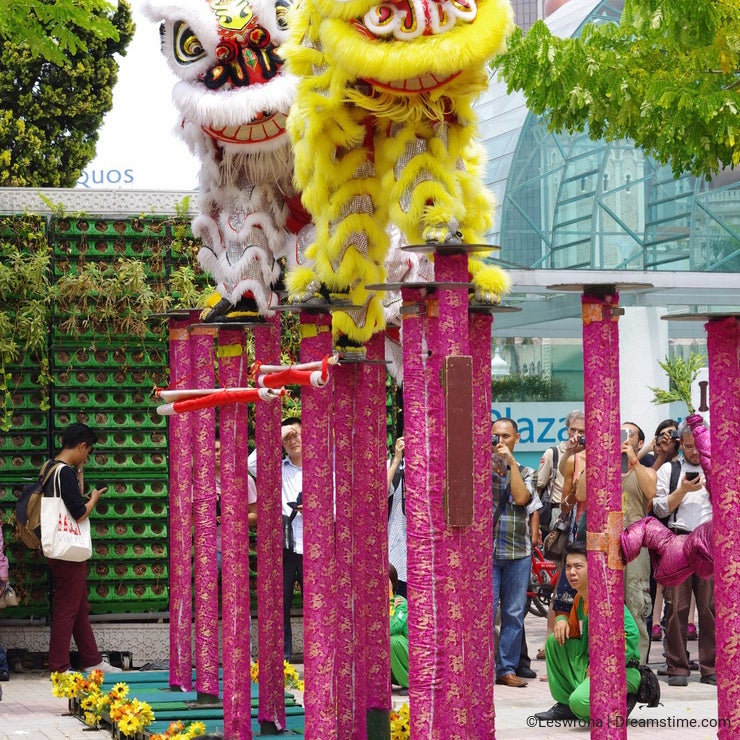 In the capital city of Malaysia, Kuala Lumpur, I took place in a formal Chinese New Year celebrations sponsored by the officials of the city. The Kuala Lumpur mayor and other city official arrived at the location to enjoy many cultural performances.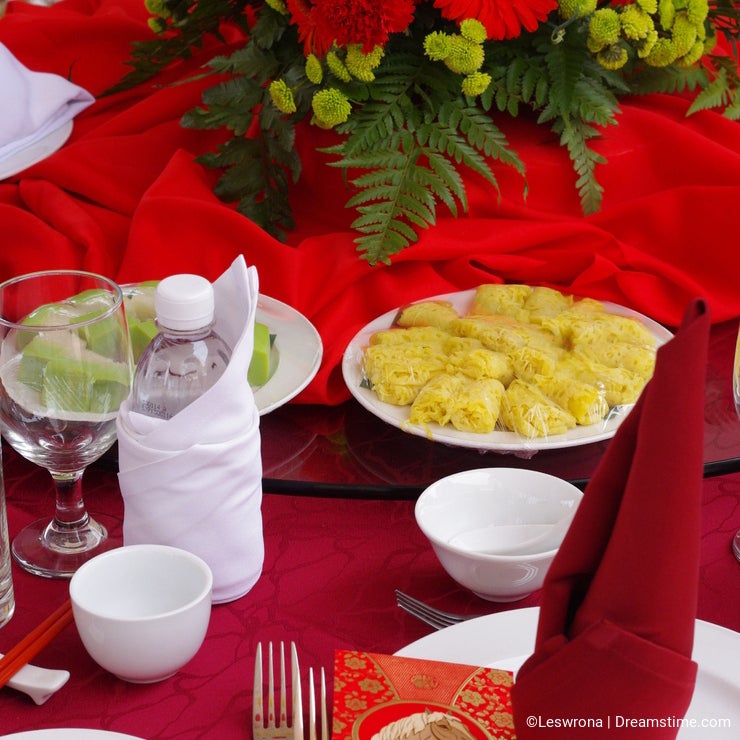 Besides of watching the performances, I did my first Chinese calligraphy writing and build my first Chinese lantern, all with the help of friendly locals.
As I continued moving south on the Malay Peninsula, I arrived in the city of Malacca on the last day of the Chinese New Year.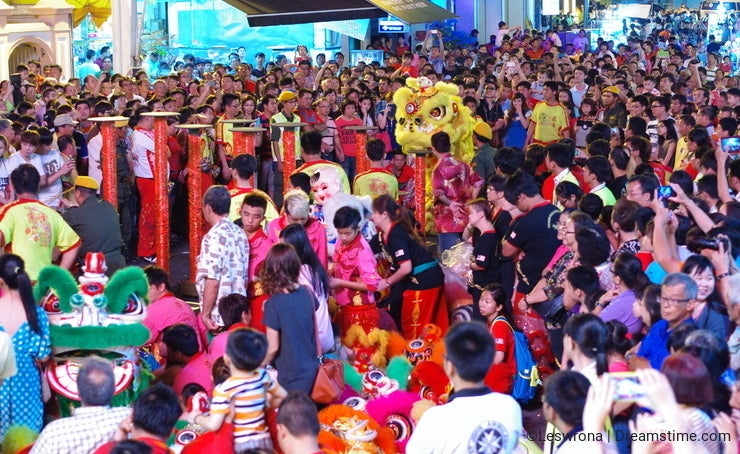 Malacca city is located at the narrowest point of the Strait of Malacca that was an important maritime trade route between India and China. Melaka was the largest marketplace in the world for goods from India and China and a major port along the spice-route. The town was also colonized by the Portuguese, Dutch and the British. Accommodation was not easy to find due to Chinese New Year holidays.

After securing a vacant place in one of the hostels, I tried to rest a bit but was quickly awaken by noises outside on the street. It was a local Chinese parade passing in front of my hostel carrying portable shrines with Chinese dietaries. The parade was visiting temples and local businesses and I followed it with my camera.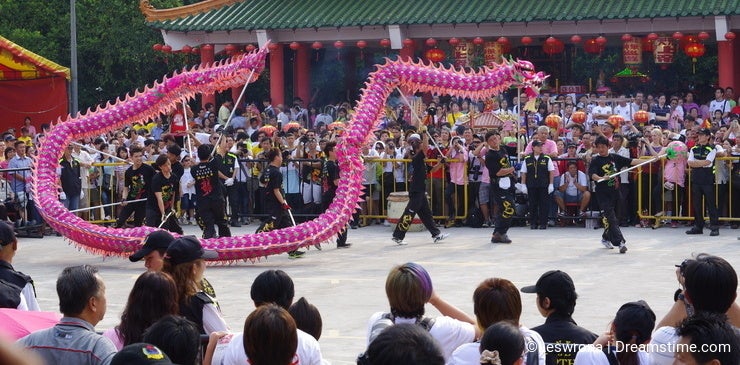 This was the last day of the Chinese New Year and the intensity of the firecrackers at night was so big that one of the historic temples caught on fire.
Later on I got into a conversation with Malay Chinese local in one of the coffee shops.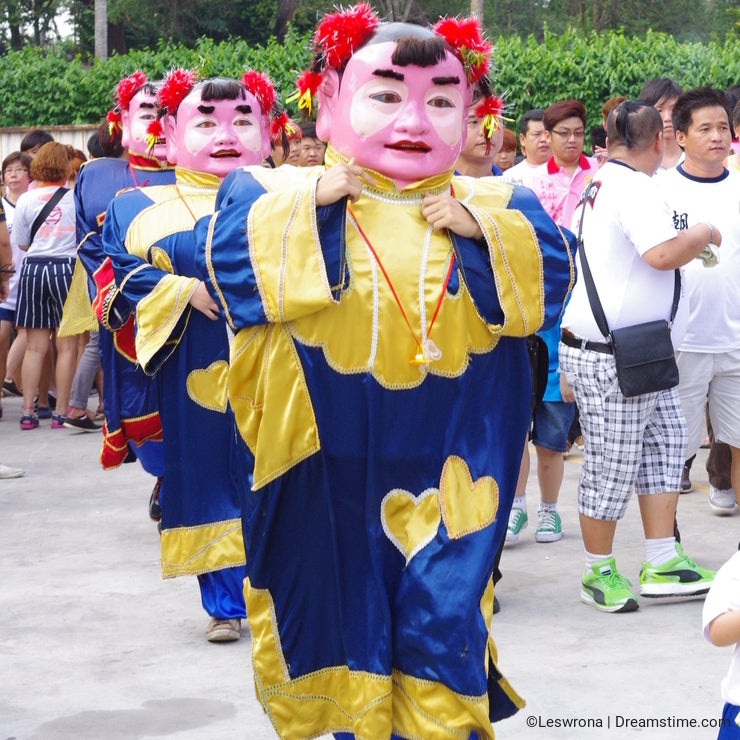 He has advised that there is yet another bigger parade with portable shrines that is taking place in the southern most city of Malaysia, Johor Bahru in just a few days. I have gathered several pictures from that event in a separate collection that can be found in my profile under the name of Chinese Chingay parade in Malaysia.
Photo credits: Leszek Wrona.
To provide you with additional information about how we collect and use your personal data, we've recently updated our
Privacy Policy
and
Terms of Service
. Please review these pages now, as they apply to your continued use of our website.