Hastings pier set to re-open
I have written before about our historic Victorian pier here in Hastings in East Sussex, England. Opened in 1872, the pier was closed some years ago due to safety concerns and later devasted by fire in October 2010.
With funding from the Lottery Heritage Fund and money raised from the public, rebuilding work has been taking place over the last few years with the grand re-opening now hopefully taking place in April 2016.
Much work has been carried out to strengthen the iron sub structure. Wooden decking has been replaced. The burnt out ballroom has been demolished and a new visitor centre built.
The fire ravaged pavilion at the entrance to the pier has been restored and turned into a new restaurant.
The pier intends to be a hub for all sorts of activities once re-opened with a range of live performances and events being planned and even an open air cinema in good weather.
Above all, of course, it will be great to simply walk along the pier and enjoy the view back to Hastings -a perspective that
I have never experienced as the pier was already closed when I first moved here.
Seaside piers hold a great place in the heart for many and we are all excited to see the work nearing completion.
My images show in order: 2009 (before the fire), October 2010 (the day of the fire), October 2014 (demolishing the burnt out ballroom), July 2015 (work continuing on rebuilding).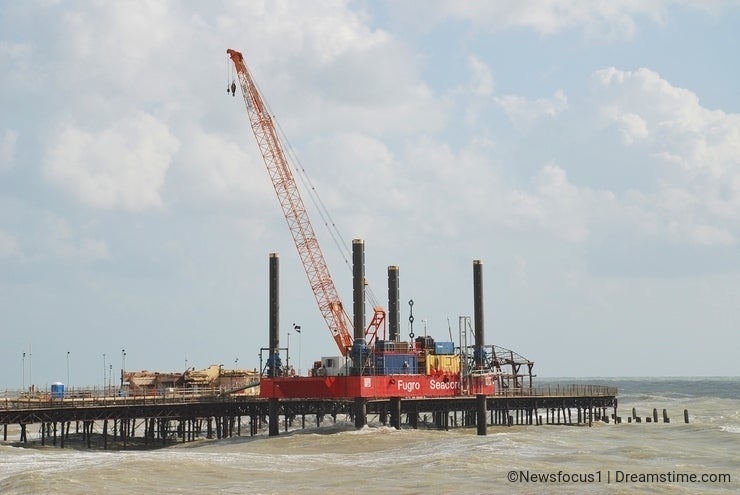 Photo credits: David Fowler.