I think everyone knows what is starfish, but not everyone has seen and observed a live one closely.
Since i was young i had been curious of this 'star' in the sea, i know how it looks like, i can draw it, i can identify it but i don't know is it a hard or soft creature, is it able to move, is it easy to find in sea?
when i was traveling around Philippines, a country with 7107 islands, starfish are a common sight in shallow water and shore. I took a closer observation when i found this red starfish one day.
There are many kinds of starfish, with different colour. But i found this red starfish is quite rare, a closer look of it, there are many tiny bumps on it.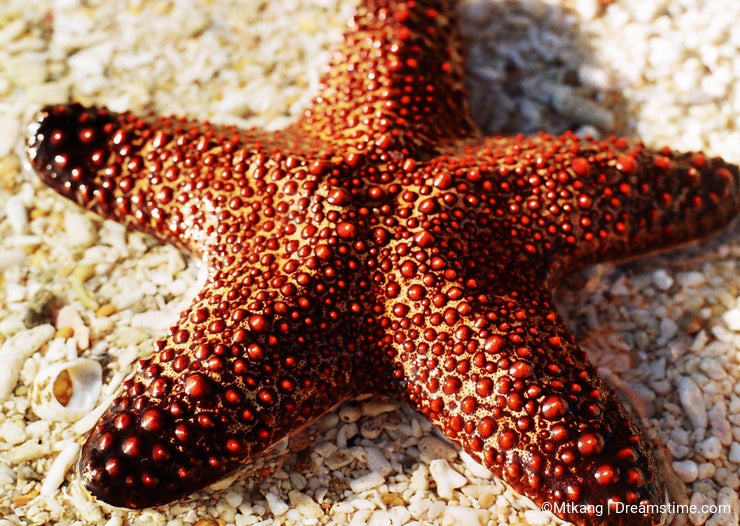 It is not so soft but it is also not as hard as the dead corals one will find usually. The five 'arms' of starfish are also quite flexible and able to move obviously. I flipped it over and realise there is opening at the bottom of starfish and numerous of small tentacles.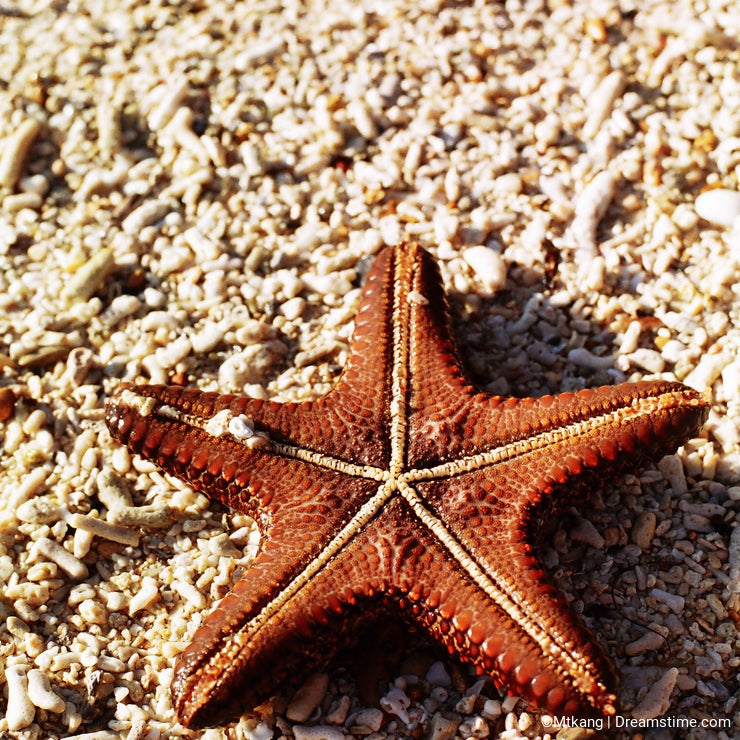 It will start to twist the 'arms' and the tentacles will begin to be active. The starfish had a difficult time to flip over itself, but it get washed and flipped over easily with the next wave that had brought it home.

However, i didn't expect to see them again in Hong Kong, a modern city that East meets West. This time, they are all dried and stiff. They are found in chinese medicine shop.
I heard starfish are served as snack or food in some places.. i guess i may see them one day again.