My previous blog article was about amazing tropical beautiful views you can find at Maldives and pictures you can take here. Some people call this place Heaven on earth, Paradise, sunny side of life and so on. Maldives it is one of the top honeymoon destinations. It is famous for crystal clean ocean water, blue sky, white sand, sunny warm weather. This is most common standard stereotype, mono view that can get typical tourists who is coming to visit country for 1-2 weeks (usually).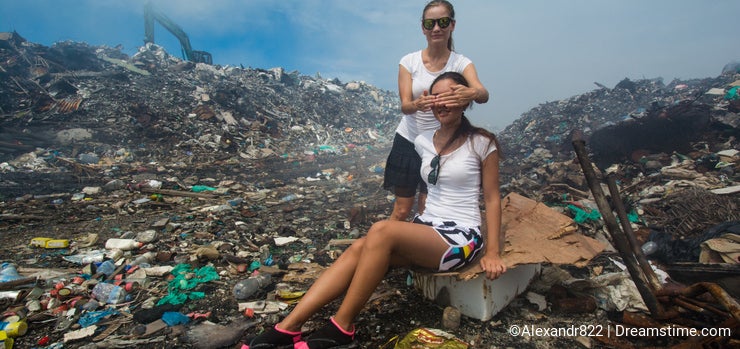 Being exploring Maldives for some time i found answers for questions I wanted to know, same time I found more questions , some skeletons in closet and catch skeletons in frame of my camera. Maybe this place is Paradise on earth, but like any other county people also living here. We as humanity get used to leave our marks in place we are living. Wherever our foots steps, traces is will be there. Maldives is not an exсeption. Some of this marks and traces makes me think that we are foreigners on our planet or we are some kind of parasites living inside our planet body and destroying our home from day to day.

In this article I would like to expose slip part of Maldives, running sore, reflection of one of inside facet of our human nature , humanity destroying origin, parasite trace – Thilafushi island. It is an industrial island located not far from Male (capital of Maldives) where you can get easily from jetty in Male by slow old style boat. One way ticket costs 11 rufias ( less than 1 dollar), if somehow destiny will bring you at that place do not forget to take money on ticket for back way and check boat timing, not very pleasant place to stay overnight there. Most of the island territory occupied with some industries, like boat building and repairing, but one big piece of it is taken for other purpose - garbage utilization.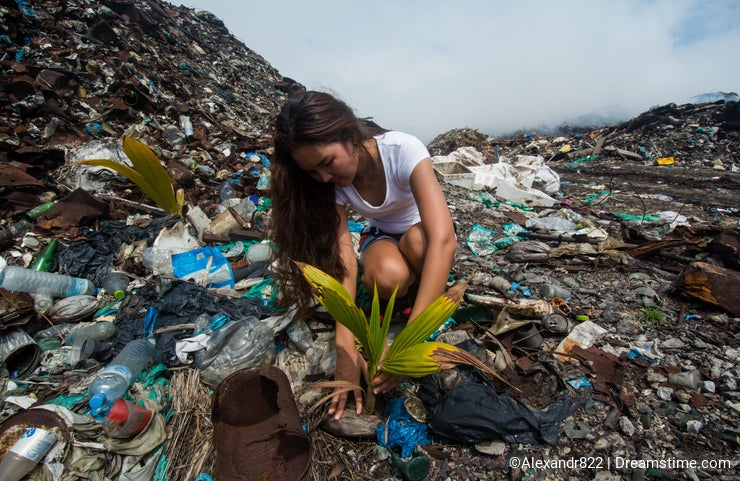 First time I visited island around 1 year ago and only with my mobile phone, intelligence trip, as result full phone memory with hundreds of pictures, clicked everything I saw in my way. After that trip I got idea to make some pictures that will be contrasting among average pictures of Maldives views. It passed around year before my project and small dream become true, my New Year's gift from Santa.

Just to go there and to take pictures it seems very simple. But I wanted to include in that apocalyptical location humans, because humans is the reason and source of things like this happens. Actually planned to make photoshoot with couple, but could not find it. Very lucky my friends helped me to make this photoshoot . If you never being in excursion at hell, I think that place is very close. Pillars of smoke around, fire, burning sun, smell like in cheap bar's toilet and legions of buzzing flies who thinks you are a new portion of food for them. Some areas covered with smoke and you cannot see anything behind that walls, if you go inside smoke cloud cannot breath and eyes going out, it is open space without alive trees, so no shadow….sun protection cream can be very useful, feeling twice hotter than on tropical beach. You will ask me how managed to bring 2 beautiful girls to be my models there on photoshoot? It is sound like craziness, but I did. Went to party like their bodyguard, treat them with pizza, and went for 3 hours shopping to help them choose dresses for next photoshoot (wich I promised to make after). Be creative and you can find models for anything, here is example.

Utilization process. During photoshoot one guy in protection mask and suit was following us around the island, one said we giving bad images to the country and one said that there is dangerous snakes in ocean here so this circumstances make me keep my mouth shut, I did not risk to ask anyone about how utilization works there, but it was enough to observe it. Garbage delivers by boat to the island, than trucks brings it to trash area, load off, excavator make bunches from trash and than workers just fire it ups on ground. That is all. No any processing plant. I remember my 3 orientation days in 1 of resorts. It was theme about ecology at Maldives, as i remember most of organic trash utilized just in ocean, some others also just in ocean and some part goes to Thilafushi. Do not remember lector numbers, but like it was mentioned if in next years utilization problems will not be sloved, all Maldives will become like Thilafushi island, because temps of producing garbage at many times faster than destroying garbage, some turtles beaches not exist anymore, some kinds of rear fish disappeared. I know that garbage utilization it is high profit business and it is beautiful country, it is still mystery for me why this problems still exist, seems like no one wants to save this county from disaster and no one wants to earn big capital. Hopefully someone will notice my pictures and will pay attention to this problem, will find the way to figure it out. Guys lets remember it is our planet it is out home, lets do not be parasites here, one day some doctor can come and pull out us from here or kill us all with some pills))) We are thinking about how to produce more plastic bags or bottles, chocolate covers and do not think about we cannot produce one more planet to live on, peace….