Sitting on the border between Idaho and Oregon is Hells Canyon of the Snake River which is the deepest gorge in North America. Not to be compared with the width of Arizona's Grand Canyon, it still holds the distinction of being the deepest.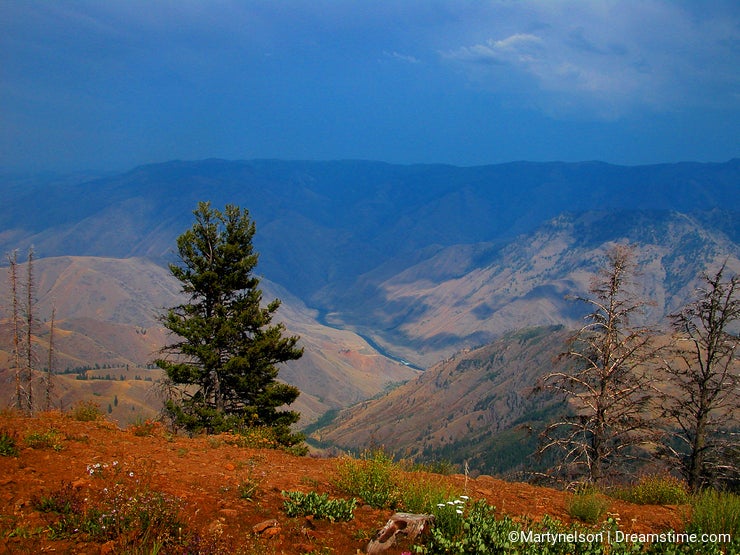 Hells Canyon of the Snake River plunges 8,000 feet down from the top of Idaho's He Devil Peak in the Seven Devils Mountain Range.
Hells Canyon plunges more than a mile below Oregon's west rim, and 8,000 feet below the snow-capped He Devil Peak of Idaho's Seven Devils Mountains on the other side. It is seen here from an Oregon ridge top near Hat Point Fire Lookout.