As i have been giving this latest assignment, Medical Professionals, some thought I decide to share some ideas with those of you that have better camera, skills and maybe even studios and models. I have been a home health nurse for many years and have ideas, still not put them into action, as to how to set up some shots for this assignment.
A lot of health care is going to the home. We are seeing more technical and high tech in home care. With this all aside there is some simple easy ways to set these shots up in your own home. I hope you find this helpful!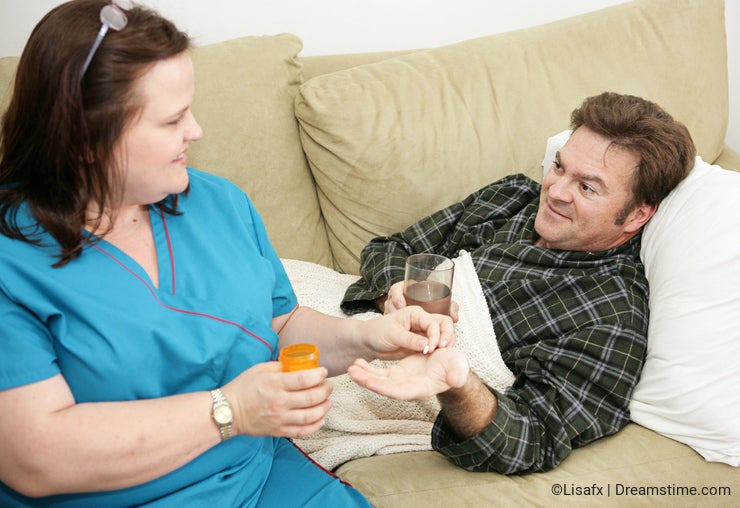 1. Have a model use lab jacket. Find one at a consignment store or Wal-Mart type store. Can also have the model wear colorful scrubs if prefered. Different agencies allow staff to dress different ways. Just watch the jewerly!
2. Find another model, child or adult. Home health care clients are all ages, from a couple days old to 100 years old.
3. Take temperatures. Many different ways now days, oral, ears, ....
4. Take blood pressure, pulse, heart rae, listen to lungs or heart with stethascope, weigh, sit and help with medicine and pill box at table, ....
5. Physical therapist are healthcare related. Find a walker or cane and have model assist with exercises, range of motion, walking. Different places... inside, outside, stairs (just remove scatter rugs)! (that is one of the first items taught!)
6. Home health aides and other health care aides help patients bathe, dress, groom, ect......
7. If you have children or models, anyone with nebulizers, oxygen, or other equipment use this in your set-up.
I hope someone finds these ideas helpful. If anyone needs more ideas or help with home health care set-ups I am available for any questions.
Here is a sample I have found......