At Home in Albany NY
Albany, NY is one of the oldest cities in the United States and much of the architecture is very traditional, and sometimes even Gothic. But when you think of Albany, what comes to mind is the very futuristic and downright odd, Albany Egg.

The Albany Egg is a performance space built as part of the ambitious Empire State Plaza, a concrete complex constructed between 1965 and 1976 that is mostly used for New York State government buildings. At one end of the mall is the New York State Museum.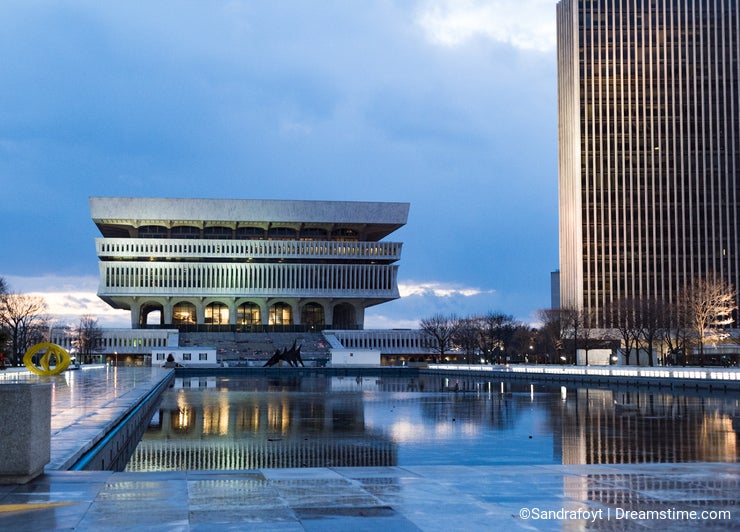 On the other end of the outdoor plaza, at the foot of the Albany Egg, is an outdoor ice rink--open all winter-- and free to the public.

Even in the midst of the most futuristic architecture, Albany NY is at heart small town America.
Photo credits: Sandra Foyt.