How a disappointment can turn into joy and happiness
What a pity! It was my first thought when I saw a small boy's back appeared right in front of my camera. I was taking pictures of a musical band performing in a city park, and the show was really hot! A beautiful woman danced in latino-style, musicians played drums, guitars and other instruments. It's obvious that nobody could resist and many people came to see them and to dance!
A small boy was one of the viewers, and he decided to come as closer as possible and enjoy! There were many photographers, but nobody asked a boy to move, it was so touching that no one could interrupt the scene.
I tried to find another point of shooting, but the boy was visible from all possible points, so I had no choice and just shoot the scene how it was.
When yesterday I learned about the new Dreamstime assignment, I thought that my pictures with the boy could fit the assignment conditions and… my photo is approved among first 4 approved pictures! That's another example of how a disappointing moment can turn into a happy one! I am so happy to take part in the new assignment! Thank you, Dreamstime, you made my day!
Here is my photo: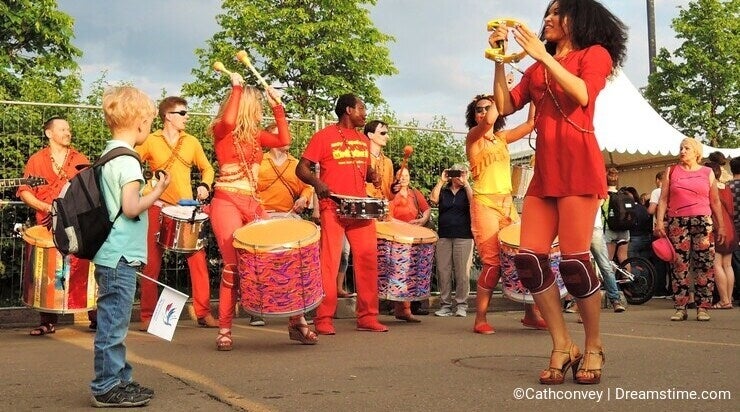 Photo credits: Ekaterina Bykova.