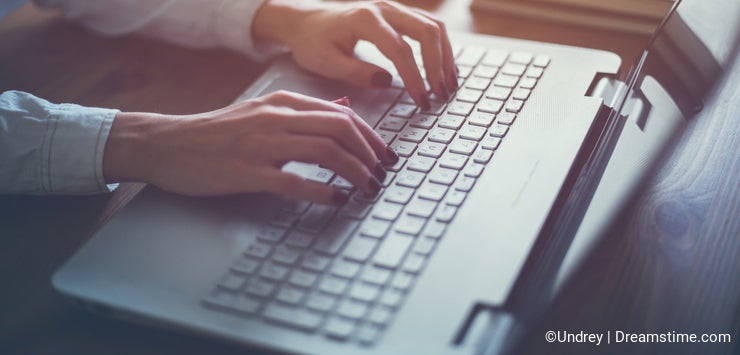 Most of the writing and reading is done online these days, so, if you've got something to say, the Internet makes it incredibly easy to talk about nothing and everything, to learn, to teach, to connect, to be part of the global community. You may think writing is not for everyone, but it really is.
Here's how to write a good web article:
1. Meet the WHs
Web users have very little time and even less patience. Before anything else, get your WHs straighten out, show courtesy and introduce them to your audience from the very beginning. The who, what, when, where and why should always be at the opening of your story.
Everyone has so little time today, so don't waste time and space with flowery introductions and details. Get to the point and get people's attention by letting know immediately what you're going to talk about. First two sentences or even the first paragraph are crucial if you want your readers to scroll down and continue.
2. Hello structure
You have all these thoughts and ideas and cool tips. If you feel you can't get them out of your head and put them into a well written, coherent and cohesive piece of writing, planning and structuring will work miracles. It's so easy.
Get your main ideas. Put them on a list and prioritize them from the biggest thing readers should know to nuanced details that spice up your article. Keep this order, it's highly important.
Add the details and supporting info. Once you have your ideas, start adding the arguments, the examples and you'll have paragraphs in no time.
Don't forget the golden rule above and apply it to the micro level as well. Just as you started your article with the most important ideas, you should now start each paragraph with the main idea you're approaching/debating next.
Carry on writing and keep calm. Go from your most important idea and move down the list, you're on the right track.
3. Draw me a picture
That's exactly what it says. It's well-known fact that people follow and understand things faster with visual support. So support them visually by clearly organizing your material.
Make your paragraphs short and don't over-link. Cut all unnecessary information and get to the point quickly. Short paragraphs are easy to follow, while as few external links as possible won't divert the readers' attention from your own piece of writing.
Bullets and lists help your readers understand the information easier. Not to mention you'll also win the readers who usually skim and scan web articles. Yep, that would be the majority. They will understand your main points without spending too much time going through your article.
4. Keep it simple
Use straightforward language. Better yet, use commonly used language. Your readers are not all English native so make sure your message gets across, despite language barriers.
The period is your best friend. You should get to the end of your sentences as soon as possible or your audience will miss the beginning, the end and the middle of your idea.
5. Draw a conclusion
After your readers go through little or lots of info, it is always nice to draw a conclusion and remind them why they've read this. The purpose of your article can be reiterated at the end so a very short summary of your main points is often a good conclusion for your article.
Remember that structure, planning and concise writing should support interesting content. You've got the tools, you're now ready get those great ideas, tips, experiences out of your head and put them down in an amazing web article.