How to create a colorful abstract background with Photoshop
Hello everyone!
Today I will explain how to create with Photoshop, a colored abstract background, simply using one of your photographs. I hope you will enjoy this tutorial! I really like colorful abstract backgrounds. I have seen that despite the large amount in the archive, which has Dreamstime, these images always maintain a constant and in some cases a high degree of sales. Even more I would like and I would be happy to see your creations, which will be accepted, simply by posting them on this blog.
This will be the starting image, that as a requirement it must be colored. An image with few colors or sloppy, will not have the effect we are trying to create. For example a landscape photo will be good, with strong lights, such as a sunset that contains very interesting colors. In this example, I used simple colored candies, that would be this: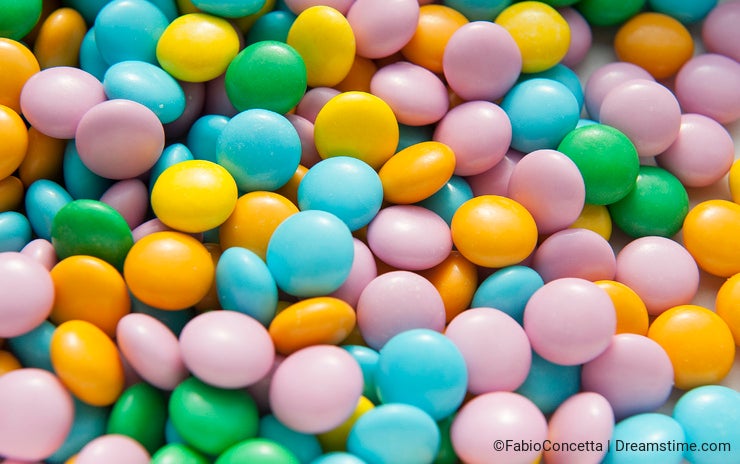 The steps are not many and I will try to be as simple and clear as I can.
The first thing to do is go to Filter> Convert for Smart Filters.
Filter> Pixelate> Mezzotint, in the drop down menu select Medium Strokes and press Ok.
If you want you can also select Short Stroke, it is a siglative parameter, which only concerns the nature of your image.
Filter> Blur> Radial Blur with the following data: amount 100 - zoom - good and press Ok.
Filter and click directly on Radial Blur, doubling the effect, and press Ok.
Filter> Distort> Twirl with angle 100 approximately, (this is a subjective parameter
according to the effect that your image has) and press Ok.
Double-click on the Twirl icon, which is located on the right in the layers panel, the Blending Options (Twirl) screen will open and select mode Multiply, but this is also an optional parameter, and press Ok.
If you want to have an even more dramatic effect, you can duplicate the image and reverse it, and then merge it with the blend options. I did not do it because I had already achieved a satisfactory result.
As a last operation, rasterize the image by clicking with the right mouse button on the layer and selecting "rasterize layer". I hope that with this tutorial you can use your photo repertoire to create very interesting backgrounds.This is the result of how I have transformed the initial image.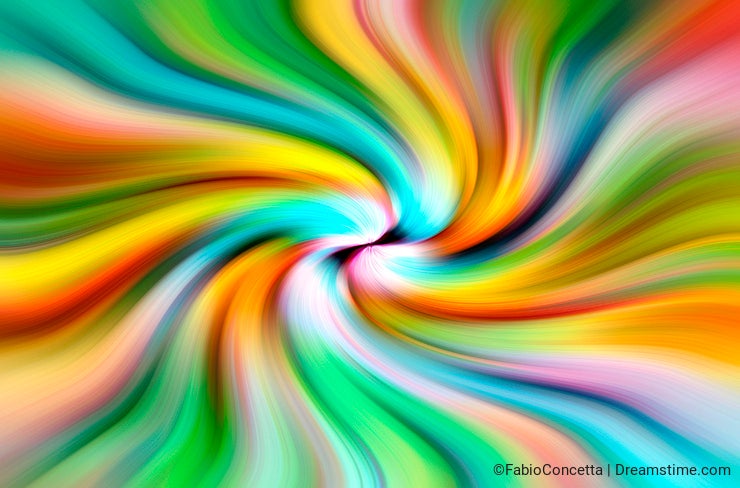 Did you like the result? Take your picture and start doing it. Let me know!
Photo credits: FabioConcetta.