How to design your restaurant menu
Some people suggest that the usage of stock content for a restaurant's menu might not be a great idea because the images might not reflect the reality. I say you can use stock images, fonts and templates, logos and design elements to stand out from the crowd. Dreamstime can offer all these and more in a large assortment and styles.The winter holidays are coming and this is always a good opportunity to revamp your restaurant menu with fresh items, or specific seasonal items.
1. The template First of all, choose a template that will make the reading of the dishes easier, that should be pleasant to the eyes, not too crowded with text and design elements, but not too minimal either. Choose the most appealing colors in terms of increasing the appetite of your patrons. You see, experts are saying that certain colors may boost the appetite and accentuate the hunger. Some are well known to suppress hunger. Some colors work better by themselves, other are greater in combinations. So, pick wisely, go for red, yellow, orange and purple, and also bright or green pastel. Blue is a suppressor so don't go crazy with it. Same as purple if alone. Green always goes for healthy. They are also associated with certain ingredients: red is for meat, green is for veggies, yellow is for cheeses, white is for dairy and breads.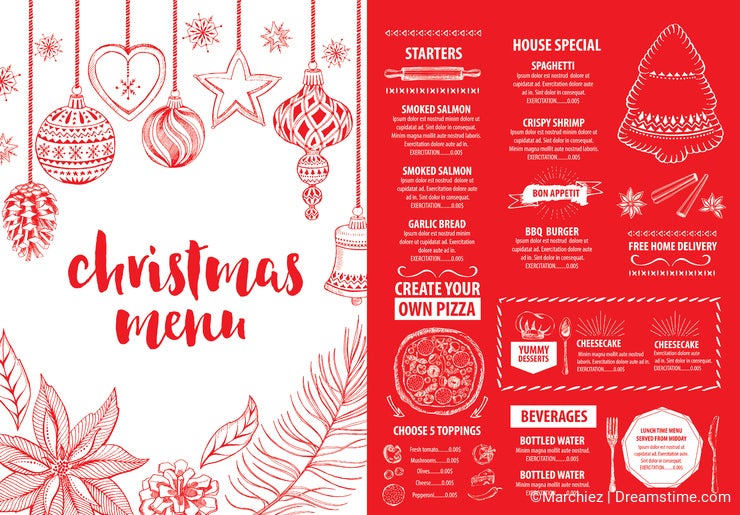 2. The font Now that you have your template, it's time to choose the font. Pick one that is not boring, that doesn't have too many elements (flowers, spirals, dots), one that can be easily readable. Should be in trend, vintage or modern as you please, however, make sure it fits with the general feeling of your above chosen template and they don't clash at the end. Just don't pick the Comic Sans, maaan, that is truly overused and everyone will make fun of it.
3. The decoration elements Decoration elements: corners, lines and dots, whatever the trend demands. Just don't abuse them, you are selling food, not decorations. However, be careful with the choices, use whatever is suitable to the food you are serving: icons for each category of dishes might be a nice idea, for example. Badges or labels to illustrate types of foods are also necessary: gluten free, dairy free, vegan, for example. Or try to accentuate the fact that you are using local ingredients, seasonal ingredients or organic, if the case.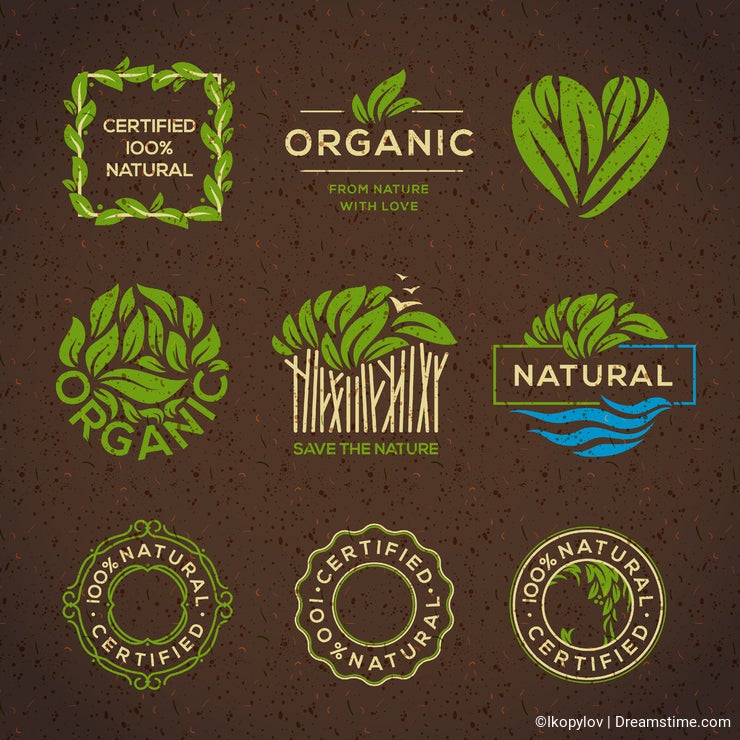 4. The photos - choose your best selling dishes and look for the most appealing images for them. However, try not to illustrate a food with an image that looks too different from what you actually serve. I mean, a steak is a steak, but you need to choose the proper cut, the proper side dish or salad, or herbs that you are actually using in your cookery and serve to the client. The biggest disappointment for your customer would be to receive something that is nothing like the image. Use images with the same light settings, the same or as close as possible white balance. You don't want a potpourri of photography styles in your menu, or plates, or glasses, or tools. One more important thing: some dishes are quite unique and so are their photos. Avoid using those if you don't have such dishes in your menu. Simply put: white plates should do, generic food such as pizza, salads, steaks or pasta will always have a suitable image in our large database. Same goes for the drinks. You can also fit in your own imagery where the stock images selection is not satisfactory but remember to assort them with the rest of the menu.
5. The logo. Although you should have one by now, if you want to change something, if you wanna try a rebranding, Dreamstime has a large collection of logos, labels, icons. And the best part is that the logos can be bought with a special license which will give you exclusive rights to use them.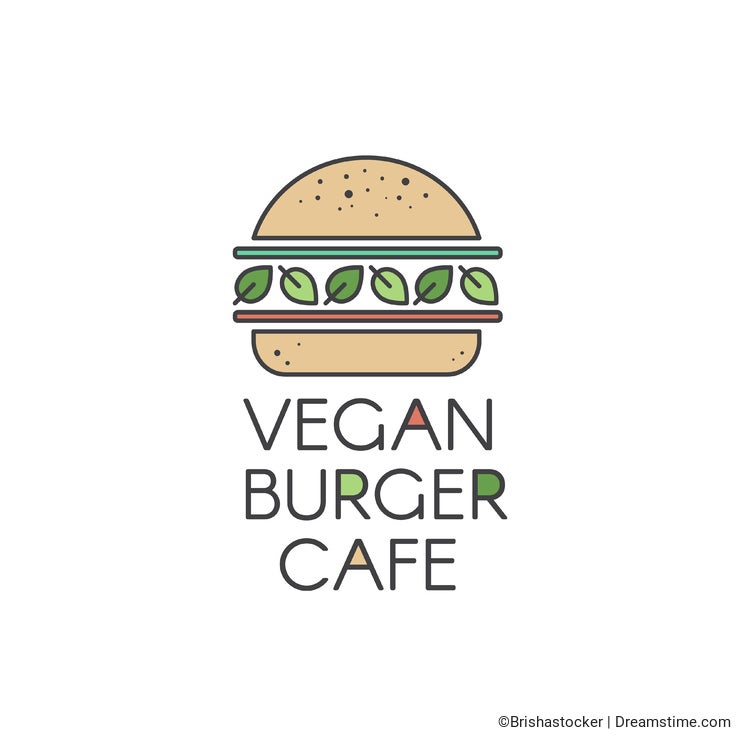 6. The seasonal items Now, menus can be permanent or can be seasonal, so choose wisely the images, texts and illustrations that will go great with them. Thanksgiving is coming, Christmas and New Year's Eve are just around the corner and all of them require special menus. Have you already made yours?If you can not find what you're looking for, our contributors are always willing to help. You can make a special request on our forum here. Good luck and we're looking forward to dining with you.
Photo credits: Alexander Raths, Brishastocker, Catalina Zaharescu Tiensuu, Elena Medvedeva, Ivan Kopylov, Marchiez.