Well... the most straightforward answer to that question would be: "Having the camera with you all the time" :) Which obvious as it may sound is not always the most easy thing to do. If you're driving, throwing your gear bag on the back seat is easy. But what if you're hiking, biking or simply you're without any vehicle? Then carrying a bulky backpack full of lenses and gear is not quite funny. You can use your phone, right. Well... no. I am using my iPhone for doing panoramas but otherwise a phone is not a camera, it's a phone. Of course phone manufacturers will argue that the cameras in the phones are the next big thing after hot water but... they simply aren't. I don't want to transform this post into a marketing thing.
Just to emphasise my personal experience regarding taking shots while on the road. And that revolves around one bold decision. To dump my full frame DSLR gear and jump into the mirrorless boat. Olympus boat, to be more precise. And that allowed me not only to have my camera with me all the time thanks to the reduced size and weight but also to use lenses which are Goliaths in the DSLR world. For instance I'm using a 75-300mm lens which translates to 150-600mm in DSLR standard. Only this lens weights 400g and is very small compared with the DSLR counterpart which weighs 2kg and has a size of a telescope. And those lenses combined with the top of the line Olympus EM-1 Mark II provided me not only with a small package with incredible image quality but also with some powerful and amazing features which I simply couldn't think of back in the DSLR days. One of my passions (apart from taking photos) is biking. I am finding all kinds of trails in the hills and mountains and naturally I'm taking the camera with me. I usually carry 2 lenses, one standard 12-40 f:2.8 (24-80 in DSLR terms) and that 75-300mm tele. Which is pretty slow, of course but since I am biking mostly on sunny days it doesn't matter. All the photos you are about to see are done during my biking trails. So le't start with a forestry road in Almajului Mountains in the southern part of Romania.That is a wild but also extremely beautiful area.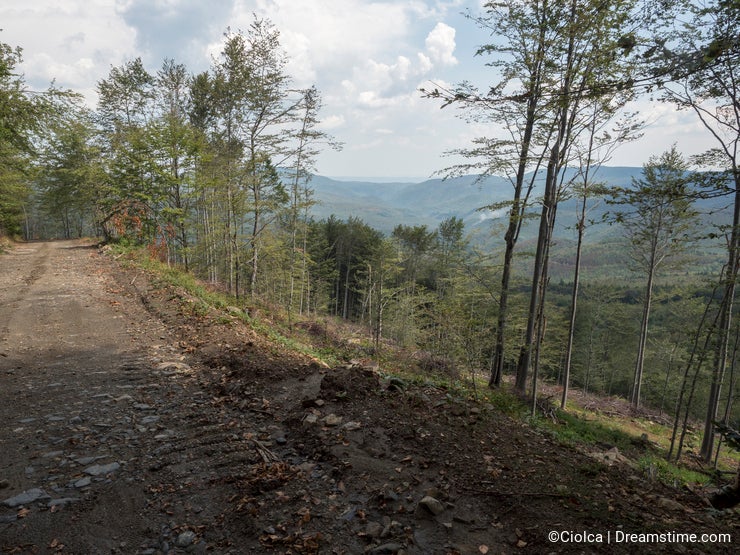 Next one is a landscape taken around the city of Ploiesti, Romania. There are oil fields and refineries around and I have turned the photo BW (directly in the camera not in postproduction) to make it more dramatic.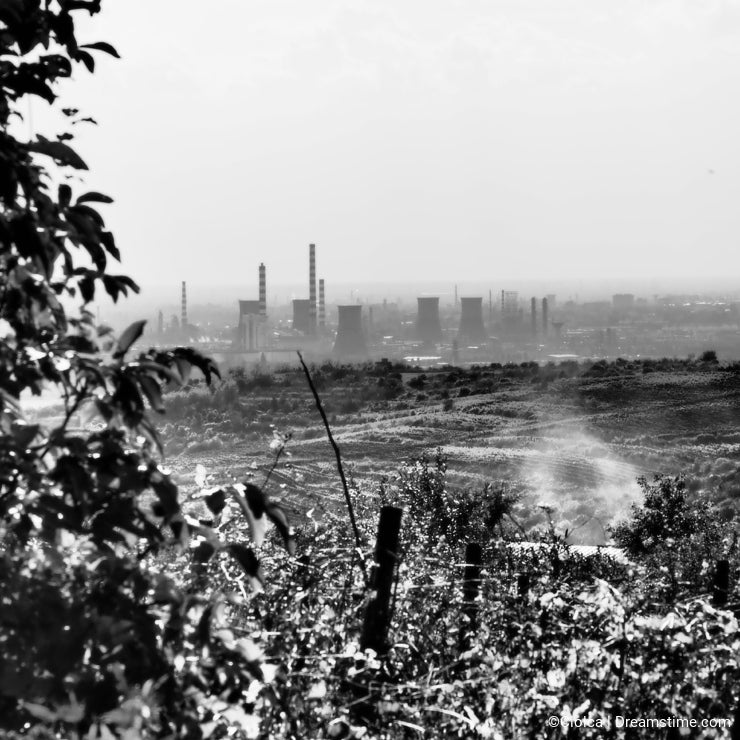 The autumn of 2017 was extremely long in Romania and very pleasant. I have trailed along some forests and hills full of wonderful autumn colours.
And lastly one of my most interesting "candid shots". It was a sunny but cold November day and I have seen this flock of ducks crossing one lake near Bucharest, Romania. And the track they left resembled a musical score.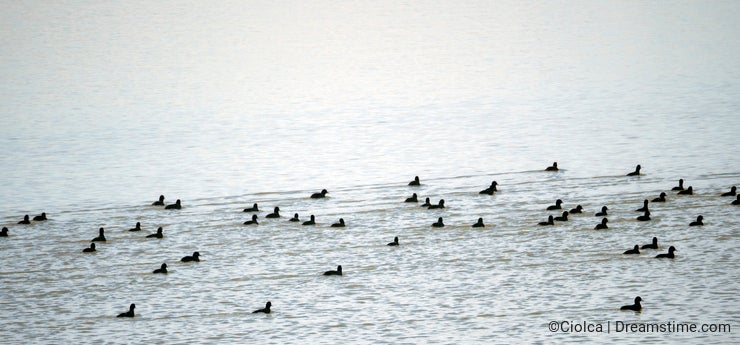 Oh, and one more last thing. Biking means you are exposed to the elements. I got caught by the rain several times and one time it completely soaked my backpack I was keeping my camera and lenses in since I forgot to put the rain cover on it. Which naturally soaked my gear as well. I knew the camera and lenses were water sealed but didn't tested them before and I was worried. Luckily that was a marketing promise that Olympus has kept. The water didn't affect them a bit and they are still working just fine :)