How to Find Great Shots While on the Road
Research your route and traveling location
It is always good idea to research the location you are traveling to, but also the route you will be using to get there. Google for landmarks, viewpoints, natural beauties... Because anywhere you go there is something to photograph, but if you don't do your preparations the chances are that you will miss it. And some of them you will surely find on the road to your final destination. One such landmark is popular attraction from the photo below, Drina house, located in western Serbia in Bajina Basta.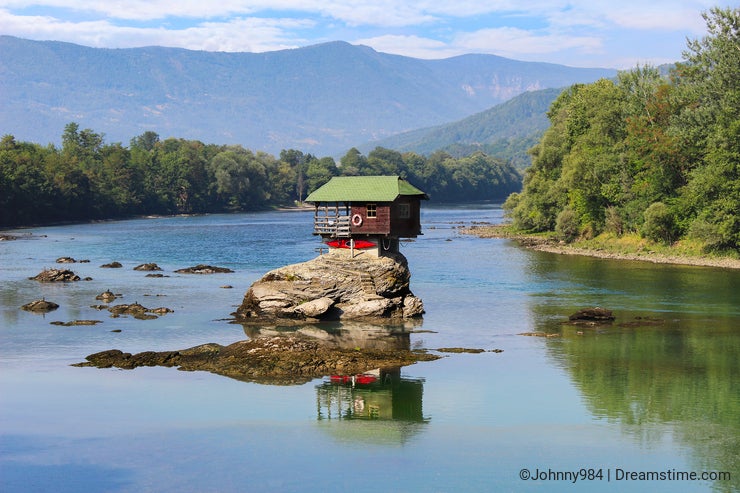 I was on the road for National park Tara and if I didn't research the area I would have surely missed it. This way, all I needed to do was to stop my car, walk 50 meters and take several pictures. That simple.
Another good example is the viewpoint on Tara mountain called Banjska stena. While I was researching the area, I found multiple shots taken from this location, so I knew it is popular and worth visiting. It is reachable by car, and worth the detour because the view of lake Perucac is spectacular. Something we can not plan is the weather, but that day the mist just blended in to the composition and created additional drama to this photo.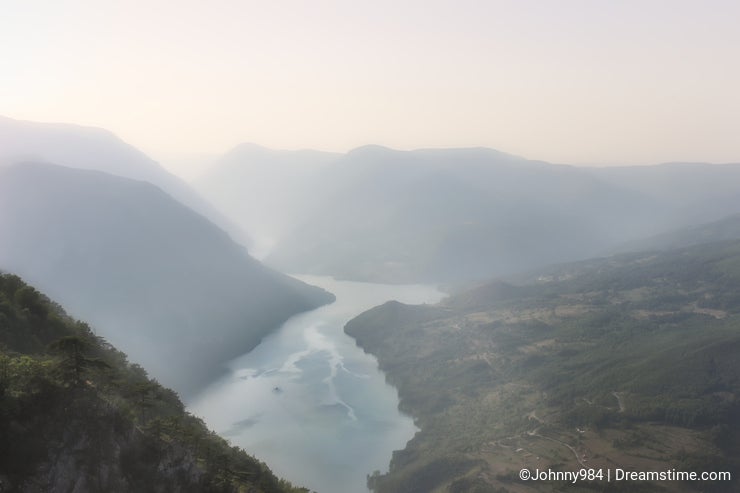 The importance of the tripod
Wherever I go, my tripod is with me. No matter if I travel by car, hike kilometers and kilometers in to the mountains or even go by plane, I have it on my back. Tripod will give you additional options and will help with extra sharpness for any of your images. It is especially vital during low light conditions, like blue hour shots, or when you want to use long exposure or even shoot a panorama.
For the photo below, beautiful Cunglulj waterfall on Old mountain in Serbia, I had to carry my tripod for 20 km, together with all other staff needed for hiking, but I would not be able to take the shots I wanted to take if I didn't have it with me, because I wanted to use longer exposures to create motion blur effect on the water.
Sunsets and blue hours are great times to shoot, and if you happen to be on the road at that time you will need a tripod since light is decreasing and exposure times are increasing. Photo below is another example of tripod usage, Pirot cityscape during a late blue hour, where photo would not be possible without a tripod.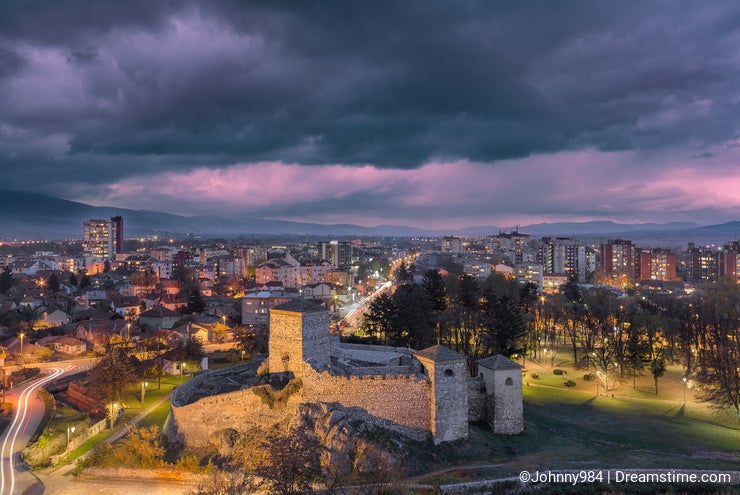 Enjoy your trip
Some things you can not plan, and beautiful things are happening all around us. After all the planning and after you capture what you planned, It is important to enjoy your trip. But even then, keep an eyes open and your camera close, because you never know when is the next photo opportunity. Photo below is an example, a group of street musicians in Asheville, North Carolina. You can not plan that, but once you are there, you better take the opportunity.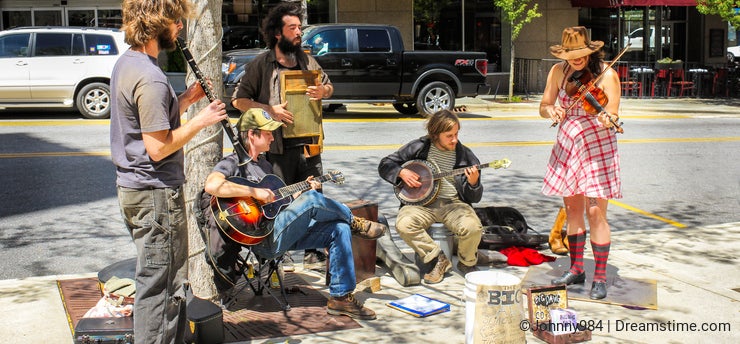 Photo credits: Nikola Spasic.