How to find Interesting Photography Subjects - Dreamstime
Sometimes it take as a long time to create and find superb subject for our photographs. Every day we pass a lot things, situations not really realizing - this is it- this is the best subject- one of millions.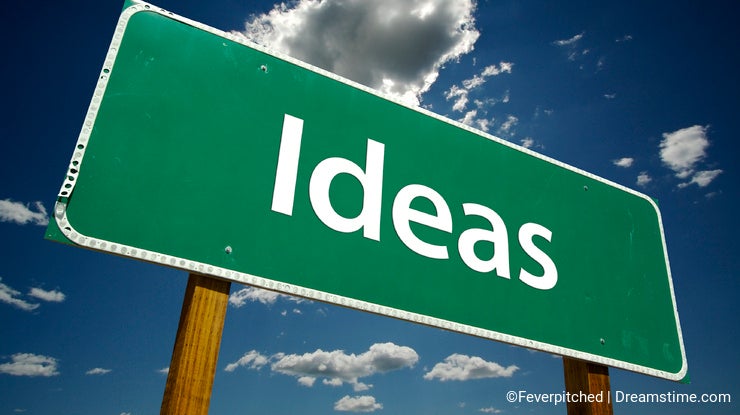 Every season of year presents many unique scenes with snow and ice, or beautiful sunset, depends of the weather. There are so many great subjects for landscape photography, especially if you live near small town or village or if you can be a little more observing and patient. I am going to share a few tips on where to find these subjects.
Being observant is the key to great photos. If there is a great weather, the landscape looks stunning, but there are other great times to photograph. For example in the winter, there are countable few days in the season that every tree branch is completely wrapped in snow and tiny icicles sparkle under the sun, like diamonds. This is different than freshly fallen snow on trees and it usually occurs after a warmer melting period, followed by a sudden re-freezing. In the morning, if you see trees looking like that from your window, grab your camera and go right away, because it won't last long. Usually in a few hours, the sun has warmed enough that the frost will disappear.
Composition will either break or make your image, you need to be selective on which tree to photograph. When photographing a lone tree, choose one that has a full crown, remember to use the rule of third to position it in the frame. When photographing many trees, focus on symmetry and leading lines.
If the scene is busy and complex, isolate the important subjects by changing your standing point, or use depth-of-field.
Picking the right time
Time of the day is important in shooting landscape. The look of the same scene changes throughout the day. In early morning hours, the mist above frozen waters and ground reduce contrast, creating much mystery and haziness to your image. Later on when the sun is bright, the high-contrast scene is best captured in B&W. During sunset, warm hues are mixed in, creating a dramatic image.
Analyze shapes
The snow and bare trees simplify the landscape a lot. When there is less distraction of color, you see shapes more easily. Everything in front of you can be viewed as simple geometric forms and lines, use them to create powerful composition. The simple but strong composition can be enhanced further by removing tones, making it a B&W image.
The above aspects help you to see and know what is worth photographing, it is also very helpful to find and analyze great images. Lastly, make sure you have a super warm outfit and boots to endure the cold for some extended period of time when you are out shooting.
Photo credits: Feverpitched.