How to make a transparent background in Photoshop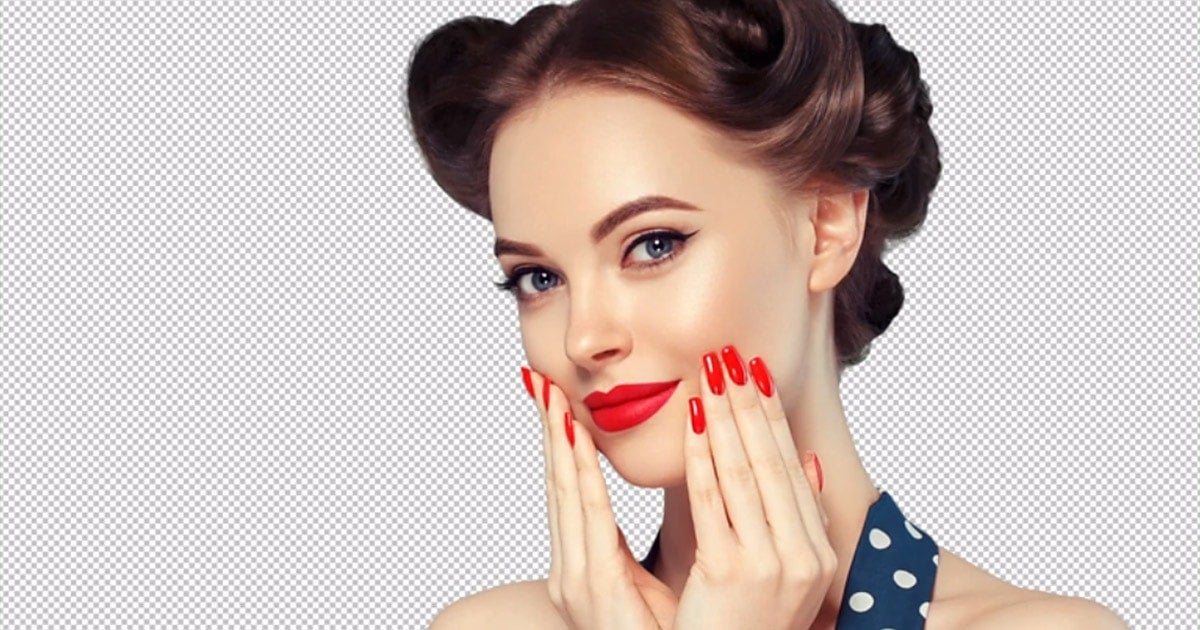 There are many possible reasons why you would want to make a transparent background in Photoshop:
- Objects, products, or models wearing clothes on a pure white background are working better on most e-commerce websites.
- You would like to cut a person from a studio background and place it on an outdoor background.
- You may not be happy with the background from a photoshoot and want to change to a different color.
- You are changing your website's layout and the backgrounds from the older photos don't match the colors of your new website.
If you're trying to delete the background from a photo in Photoshop, here are the steps you should take for a quick and clean result:
Open your image in Photoshop, then select the Magic Wand tool from the tools bar, or press the W key.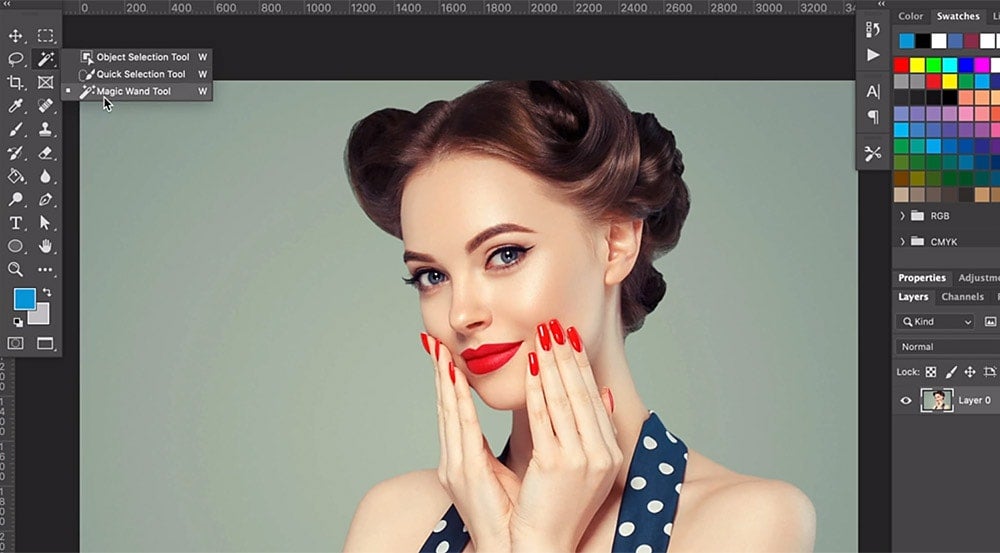 Check that the Tolerance is set between 16 and 32 and that the Anti-alias and the Contiguous options are both on.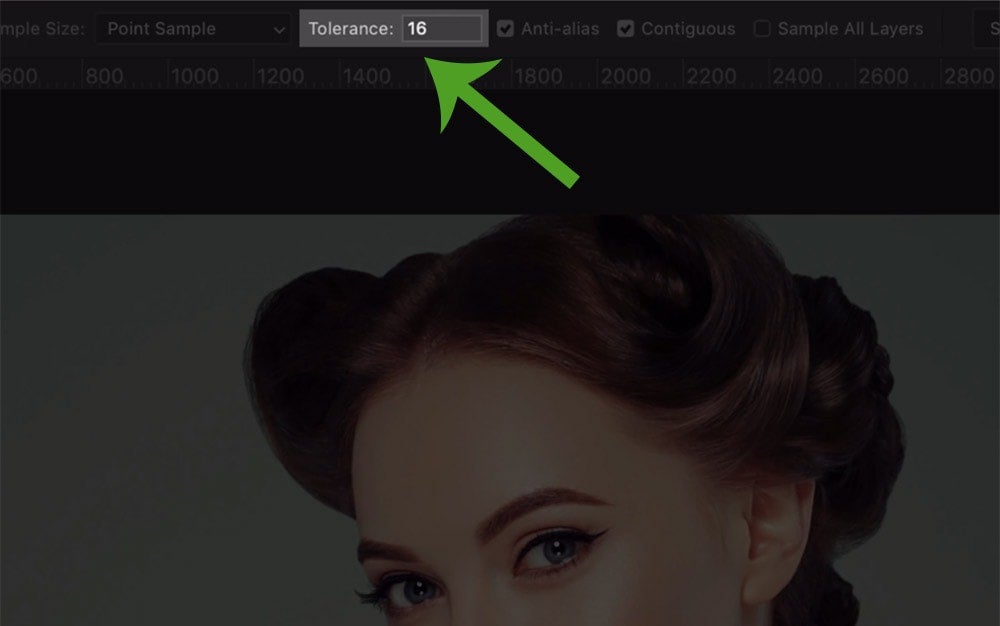 Then, click on the background areas while holding the Shift key and you will see that some areas become selected while others don't. Keep the Shift key pressed and click on the unselected areas to add them to your selection.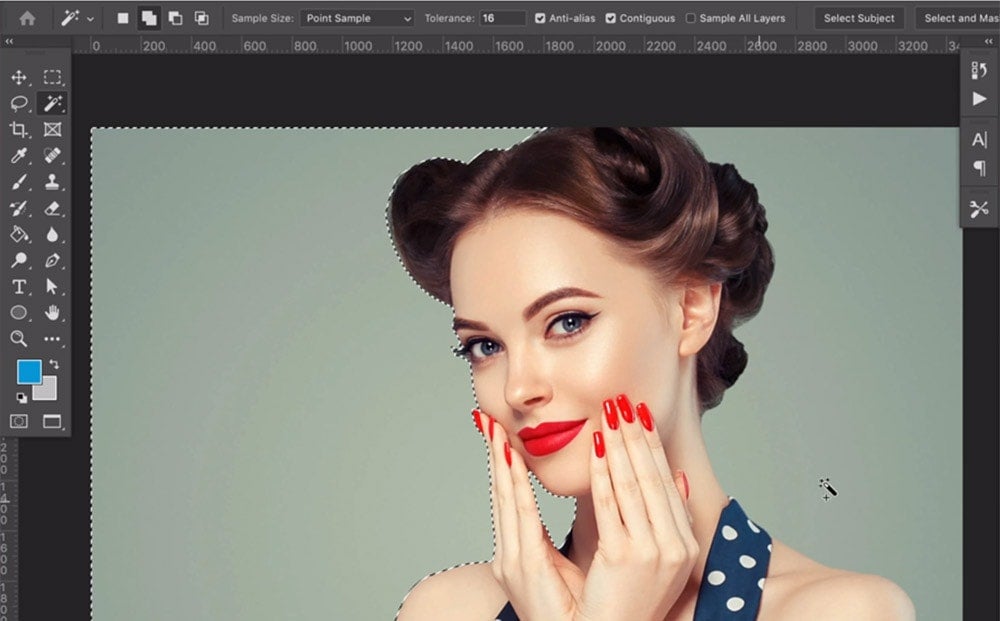 When the selection is complete, go to the Select menu and click on Inverse. Then, click on the Select and Mask button. Zoom into your picture; you will see that some edges might be a bit grungy. Smooth them out with the Smooth control and a touch of Feather control.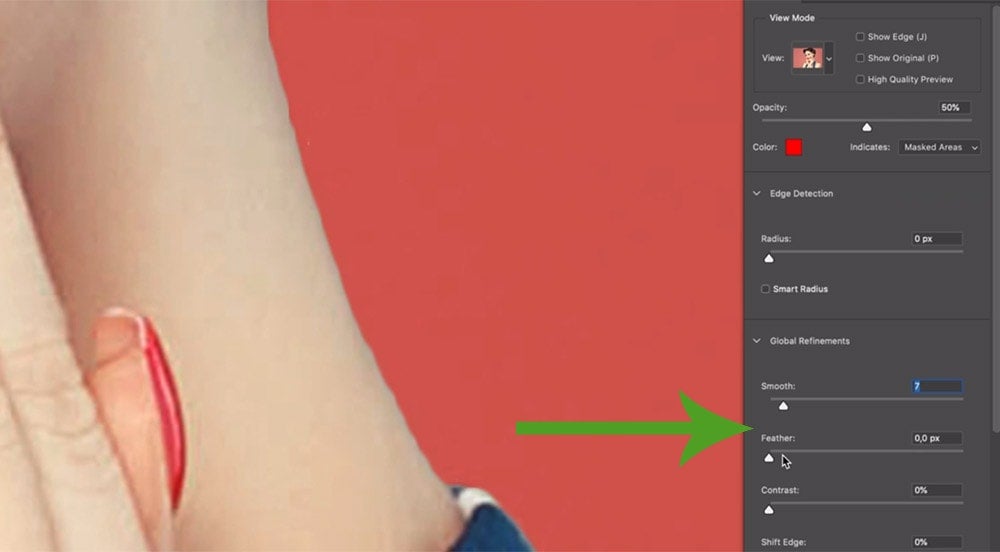 Some edges, such as the hair, will require a bit more attention. Use the Refine Edge tool to easily mask around the hair. Take your time; you will prefer to do a good job right from the start.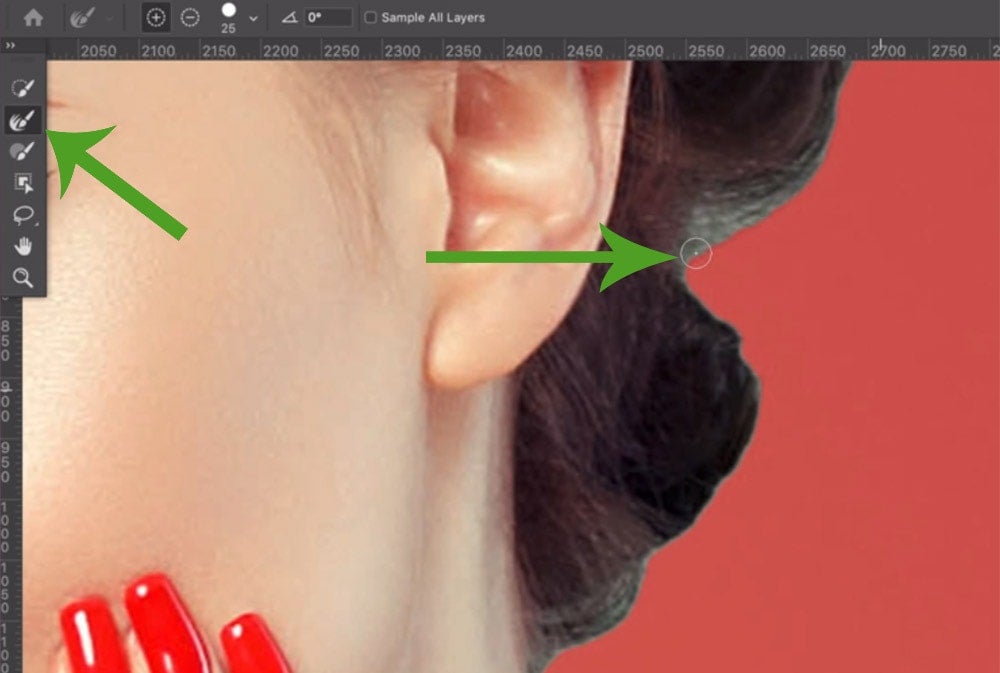 When the masking is complete, click OK.
Now, it's time to make the background transparent: click on the Add Layer Mask button of the Layers panel. Done! The background becomes transparent.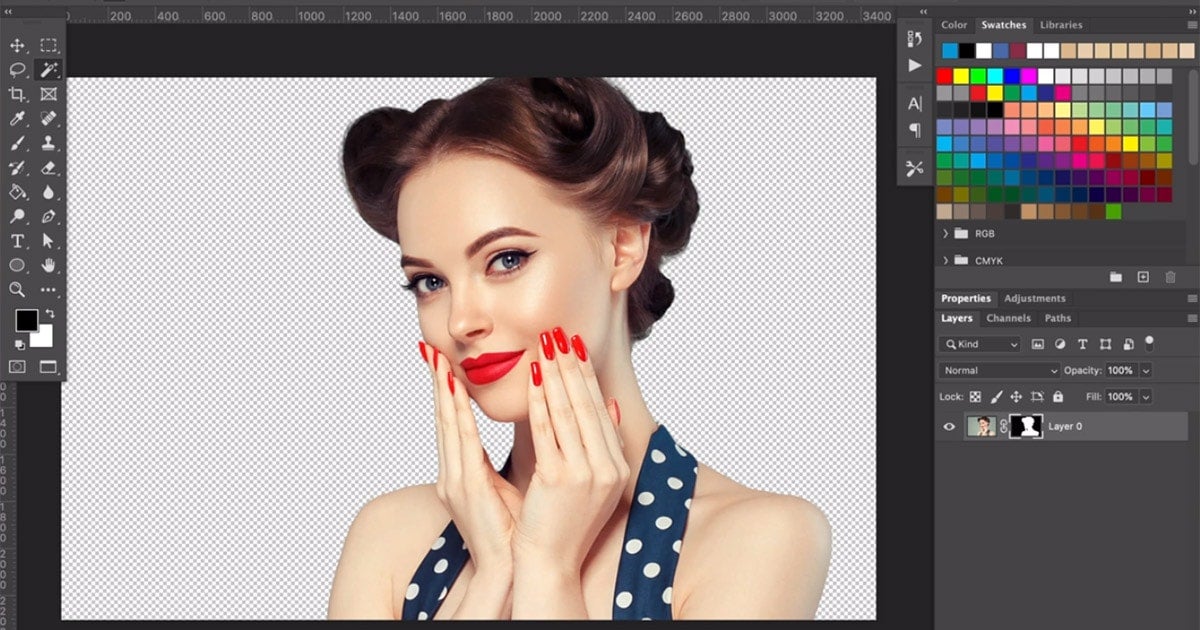 Export the image as transparent PNG so that it can be used in any program.
Make sure to set the Format to PNG and that the Transparency checkbox is on. That's all!
You can now use the image with a transparent background as it is, or you can add another background in Photoshop. That was easy, right?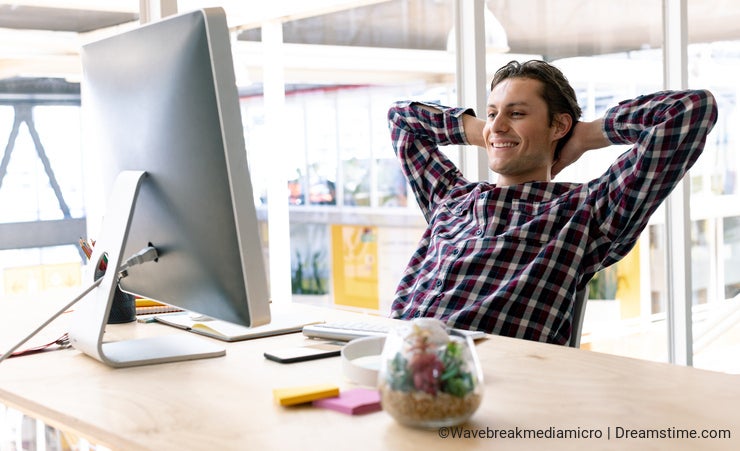 Photo credits: Wavebreakmedia Ltd.