HOW-TO: MODELS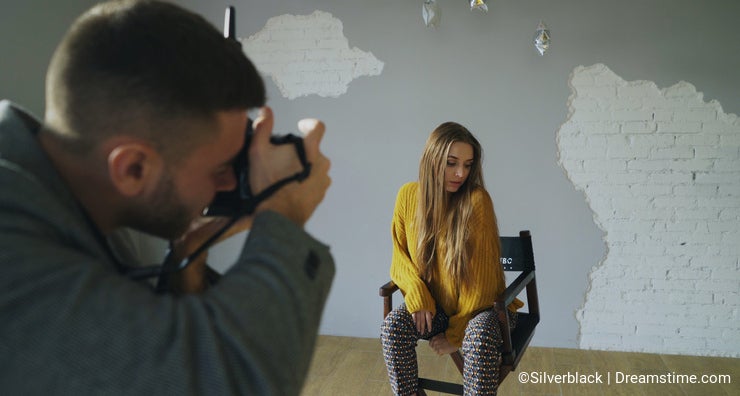 Taking pictures is not always easy and it's even more complicated when shooting models.
Here are some tips to make a model photoshoot easier, creative and cool for everybody in set.
1. Make your model feel comfortable
Most of the time you don't know the person you're shooting at. There is a relationship between the photo model and the photographer, you need to work on confidence on each other and and you also need to learn to listen to each other. Make sure you or the production is doing the necessary to make the model confortable, make sure to provide food, drinks (water, tea, coffee). Your modele has to feel at home and every little details have to be OK in order to have the best results.It's also good to make breaks if it's a long shooting so that your model don't look tired on your pitures.
2. The looks
If the model is looking straight to the camera, you'll get better results telling her/him to look at another point or closing her/his eyes and looking again to the camera. You'll get something fresh and spontaneous.
3. Feelings
If you want her to express fears, for example,, ask what are her/his deepest fears and work on them ! If it's spiders, tell you modele to keep focused on spiders and your modele will be charged of a feeling of fear. You can use it with other feelings like happiness.
4. Framing
Take time to set your framing. Use framing rules like … and angles to express what you want : vulnerability, disorder. Feel free to zoom on details. If your photo model is not very confident to have the camera near his/her, respect it, feel free to use a zoom.
5. Lighting
Light is the key. It's a very important aspect of the shooting. Take your time to set your light correctly and express what you want. Light can make someone looking completely different. If you want to provide pictures for stock images choose something neutral so that i'll be easier to edit in post.
6. Creativity
Colors, framing, shutterspeed.. rules can be trangressed, make everything you want while it desserves what you want to say ! Never limit your creativity ! Always explore new fields, ways to express what you want in your way because your picture can be appart and can exactly express what you client is looking for !
Photo credits: Silverblack.