How to Pick a Camera Bag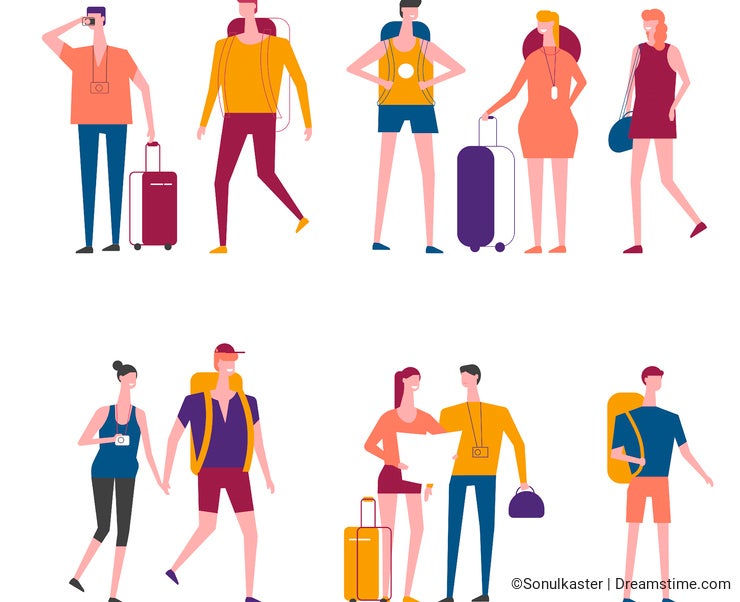 From a shoulder bad to a backpack, a slingshot, waste bag etc ... too many options and therefore a hard time to choose which particularly suits ...
But then, each buyer should know the need for such a bag based on a specific usage.
If travelling with too much camera gear, then a rolling case would be great for ease of transport.
So if the bag was meant to carry two to three Dslr bodies along with complementary primes and heavy zoom lenses, for professional work, then first we need to know if that latter takes place in nature with long walks, in a news conference or what lies in between the two. For that, a bag pack may better suit those with lots of walking/ hiking because placing the load on both shoulders and back can balance the heavy weight; whereas a shoulder bag is easier when accessing camera gear but is harder to carry for long walks. Some bag brands offer better quality products than their contenders especially when it comes to overall comfort and sturdiness.
If the bag was meant to carry a dslr with 2 to 3 lenses including small primes then both a backpack and/or a shoulder bag can work. However, there is the relatively new sling bags that are primarily used to carry small camera gear and have the ease to carry of a backpack along with ease of accessibility of a shoulder bag. Its on the back and can be slung to the front to access equipment. All in all, a great option for those looking for flexibility without compromise. This also applies for a mirrorless camera and smaller lenses. Sizes vary depending on camera size and lens count along with few additional components.
If the bag was meant to carry just a single dslr/mirrorless with lens attached along with a max of an additional lens, then a camera holster, waste camera bag or a small shoulder bag/ ,camera pouch, can do the trick unless other stuff such as clothes, food etc ... needed to accompany hence a backpack, or a sling bag, with two compartments would be the solution; one for the camera and the other for additional items.
If its just one camera, then a waste belt or a small camera pouch that can be attached to the belt or any other bag can be good. The camera in this case is just one component that can fit anywhere in a protective space or in the mentioned small pouch.
Rolling case: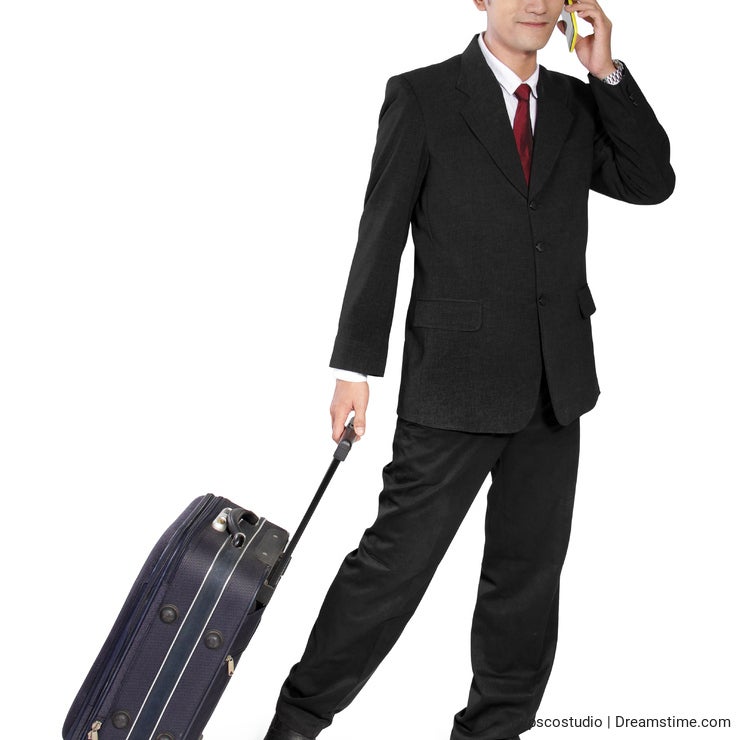 Backpack:


Shoulder bag: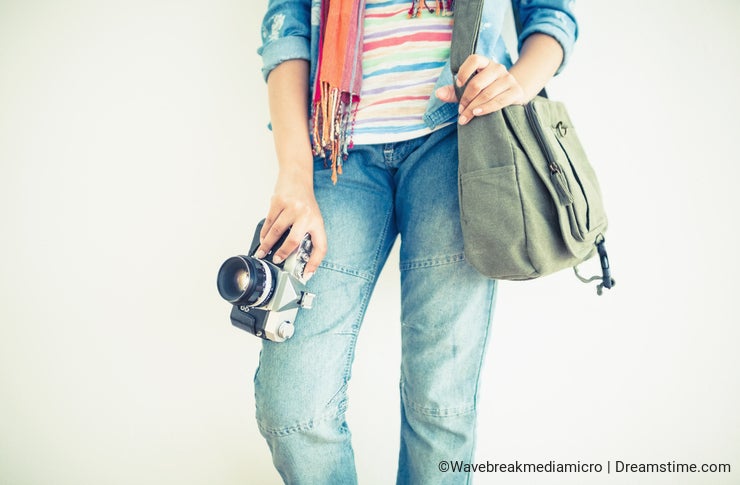 Sling bag: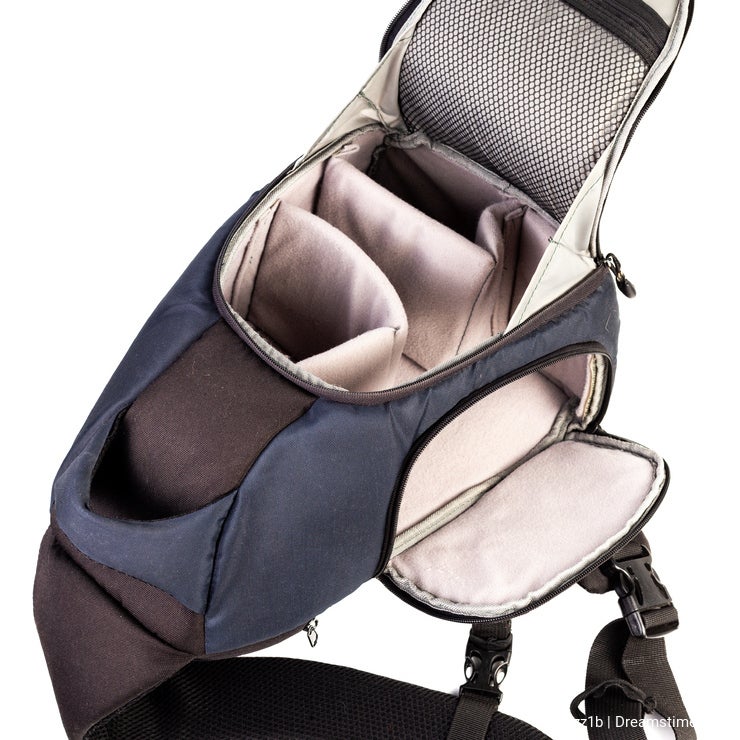 Camera Holster: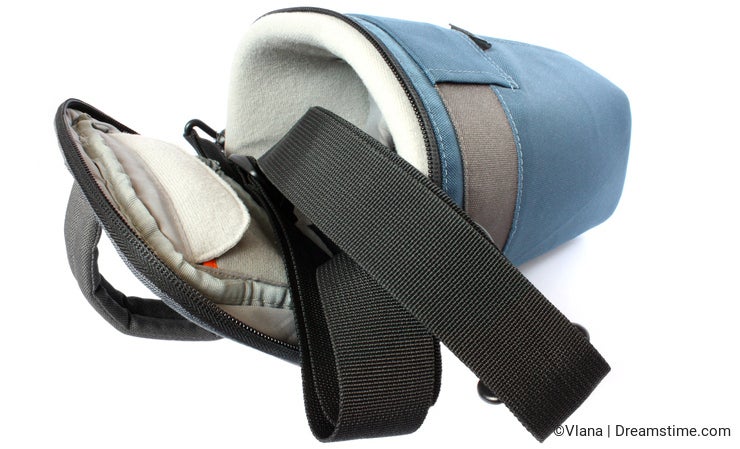 Camera Pouch: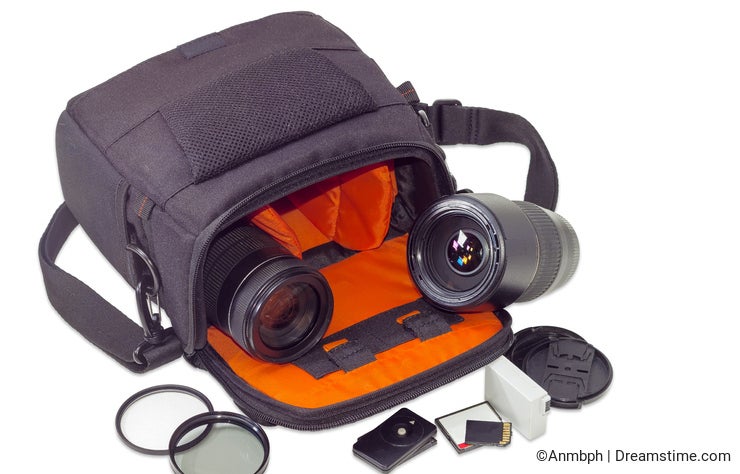 There are many brands to choose from. The sturdier the better ... it all comes down to personal preferences wrt specific brand pros and cons ... hope my suggestions clear some ambiguities.
Happy shooting :)
Photo credits: Anmbph, Chernetskaya, Freddy Cahyono, Renaud Philippe, Sonulkaster, Nadiya Vlashchenko, Wavebreakmedia Ltd, Zzz1b.