How to Pick a Camera Tripod
Just like we need a chair to spend some grilling hours at office, your camera needs a tripod to keep itself stable at times. Not only the camera, but a tripod is needed for resting your flashes, reflectors, umbrellas etc. Please note that a full tripod is never fully substituted by a monopod. There are some applications where a tripod becomes especially important like:
A. Reduce shake and vibration thereby increasing sharpness, DoF and shoot with high aperture, slow shutter settings.
B. Allow good composition and shoot sedentary studio shots with ease.
C. Shake free videos and shooting perfectly balanced zoom and other blurs.
D. Keep up with odd angles while keeping your back free from ache.
E. Self portraits.
F. Low light photography, slow moving stars etc.
G. Landscape photography with small aperture, low ISO settings.
H. Shooting stepped exposure HDR.
I. Time lapse photo effects.
J. Place other studio stuff on it, like flashlights etc.
K. They just look good in the studio in general and are a good place to rest your camera at the end of the day :-)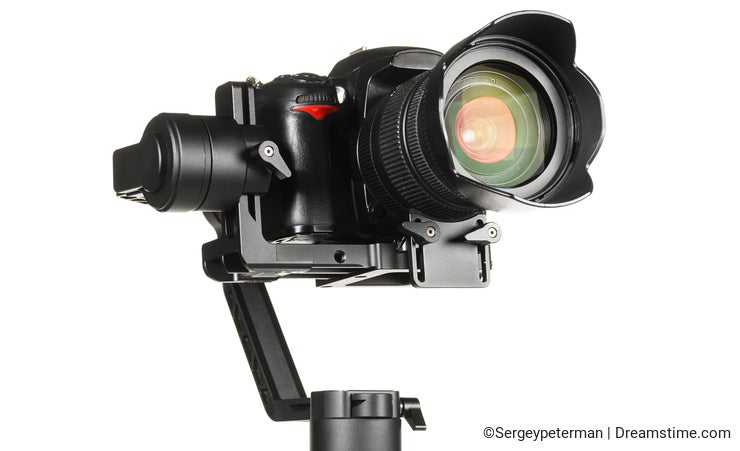 Ok, We go with the anatomy approach while selecting the tripod. So here are some points to consider while picking from a whole range of tripods available in the market:
Legs and feet: The legs of the tripods should ideally be telescopic with independent locks that are easy and fast to operate, telescopic legs should be smooth and come out without effort. Ideally, releasing the lock should slide the legs on their own weight. The feet should have good grip and ball joints that allow for maximum swivel should allow you to place the tripod on uneven ground. Wide cup legs are ideal. I personal like textured and ribbed feet made of rubber although carbon fibre and metal ones are common.
Braces and Center column: legs should have good braces that hold them where you want them. Braces with center lock and slide expansion are the most common types. The handle is usually built on the center pole with a hook at the end for easy hanging the tripod as well as hanging weight for added stability in rough terrain or windy areas etc. The center column should be extendible to as much as length as possible in the design with a good tightening twist action mechanism. The center column should have a crank with smooth operation and should not have play.
Tripod head: The upper part of the tripod, the head should have ability to adjust in multiple axis. The Pan and tilt adjustment should be smooth and lock seamlessly at multiple angles. The tightening mechanism should be free of jerky movements and hold the angle in exact position where you placed it without any unexpected shifts while you finalise it. Some tripod heads come are gimbal adjustment heads which are quite useful for heavy lenses and have smooth operation. Many gimbal are stabilised in multiple axis making it easy to adjust in real time. I personally avoid the ball head as they can be tricky at times and sometimes do not tighten well. For budget users, consider the pan-tilt head type instead of the ball head.
Clamp: the head clamp should have a smooth and play-free hold, also you should be able to firmly fix the clamp plate to the camera and it should be of good enough quality so it does not slip and move unexpectedly after fixing. The quick release plate should be smooth to dock and undock with the head.
Spirit/bubble levels: No, you do not need laser leveller in most cases but you do need spirit levels. Ideally dual axis level above the legs and a dual axis level on the head. This enables you to balance the legs and the head as per the requirement of the shoot. Quite helpful while shooting outdoors or on slopes.
Material: Choose a lightweight material, carbon fibre is the king here but most tripods use combination of material. Go with the lightest tripod within your budget but do read the supported weight so as to not buy a fragile one.
Specialised Tripods: There are tripods that come with dolly wheels, rail mounts and many other application specific modular mounts. If you are learning photo or videography for a specific field, you may consider a special application tripod for your specific requirement.
If you already have a tripod and are not satisfied with what you've got, no worries, you can shift it to a flashlight/umbrella holding duty and buy a better one. Same goes for new photographers. You could today buy a budget tripod for learning and later move it to other duties and invest in a better one as your learning evolves.
Thanks for reading and do leave your kind comments!
Photo credits: Blackay, Ppengcreative, Sergey Peterman.