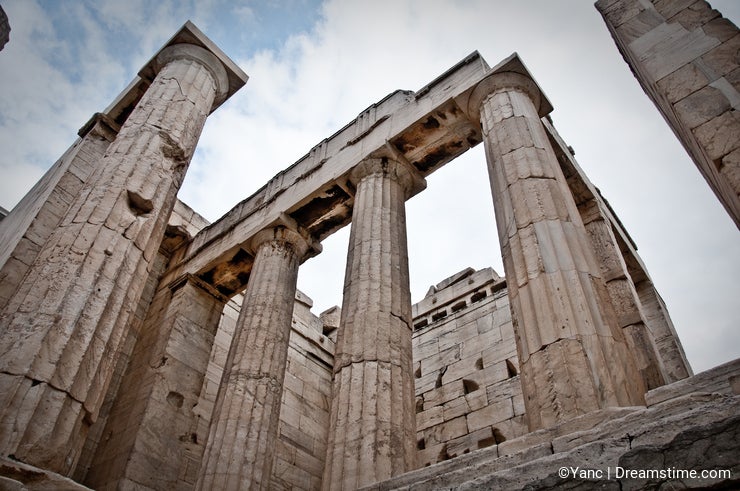 Flipping through faded photographs of holidays, (Kodak variety) I spotted how part of every trip for me is to 'go' to the ruins. I celebrate the past in my new destination even if it is not labelled or clear if the statues are native to the country or an import.
How much of a continent can be explained by it's ruins is something I question, as this is the past and the country is a new place. When I got to the famous old treasures of Knossos in Crete, I had picked a bad day it was closed but having a local walk me around Athens on another holiday taught me more about the country than I have ever learnt in a museum.
My old photographs, left in sticky back binders are faded, the colour has gone. These prints are from the days you took your film to chemists for them to be developed. I was sad to see the loss of me stood as a teenager beside the Acropolis with a frizzy perm but with some perspective I know it's OK to throw them away. Stock Images of famous ruins on sunny days let me enjoy bold colours and I can travel light.