How to shoot landmarks
Landmarks are among the most photographed places in the world, but what makes them stand out from all the images you may have seen before it's the way a professional photographer catches the essential. Our guests for this topic are: Lunamarina, Sergey Dzyuba and Mihai-Bogdan Lazar.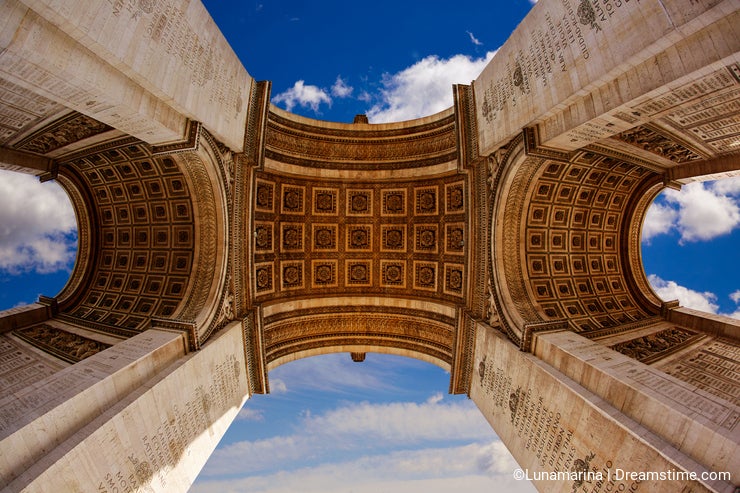 Hope you'll enjoy the interview and find useful tips:
1. Do you travel for photography, or do you photograph when you travel?
Lunamarina: Well if there is a middle point in between, that's me! For me there is not a frontier between both ways of travel, I naturally bring my gear when I travel and I mix shooting and enjoying the trip, what is hard is to involve other people in the trip. When I go to my family I have to relax the shooting rhythm, my way of traveling when I hold my camera is not easy to share with other people that just want to enjoy the travel, that's why I travel alone the most of the time.
Sergey Dzyuba: Most of the time I travel by myself and specifically to make photos. But when my family and I are going to vacation, then of course I also do not miss the opportunity to photograph the sights. But I do it in such a way that it would not bring great discomfort to my family.
Mihai-Bogdan Lazar: A little bit of both I would say. I travel and photograph, but many times I choose the destinations based on my estimations of interesting sights to photograph.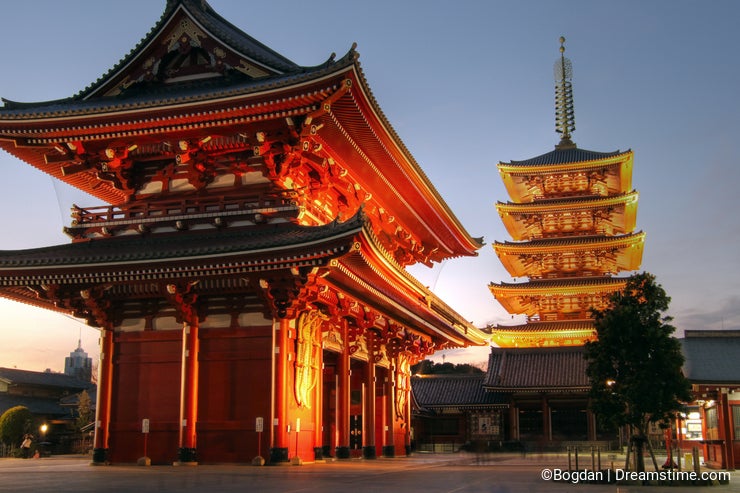 2. Your favorite landmark?
Lunamarina: It sounds like a topic, but my favorite is my next one! Somehow when you already visit places and you do the most to get the right shoots locations are done and all the rest is spend some hard weeks on the computer which is my less favorite side of the story. Since I enjoy shooting and not editing, my next challenge is the one that most excites me and I'm more anxious to visit.
Sergey Dzyuba: I do not have one favorite sight. But I really love European medieval castles and historical cities with their ancient streets and small colorful houses.
Mihai-Bogdan Lazar: The places I visit and capture on the camera sensor always leave an impression on me as well. Every now and then, I visit some place I call "magical" and I collected quite a few through out of my travels. The most recent one is the Aescher Cliff in Switzerland, not too far from where I live and I finally managed to visit this summer. Playa Dominical in Costa-Rica is another magical place -- I still remember the sound of the waves rolling the stones while I was enjoying the sunset. Or the Cologne cathedral which complemented so well the splendid colors of the sunset a few Christmases ago, while my fingers we're freezing on the camera.
3. Where do you get the inspiration from when you decide to shoot landmarks?
Lunamarina: Inspiration is a feeling, I have already covered a big bunch of locations and there is a lot more in my list, so any images seen on a TV documentary, or any news on the paper or some comments on the radio could trigger my next destination. Also while walking on the street an image seen on a travel agency ad, or a magazine can be the inspirational starting point. Since there are plenty of not visited locations, there is a lifetime to cover my unvisited places list.
Sergey Dzyuba: Of course, I use Instagram. I subscribed to many talented photographers. When I see a beautiful photo of some sights, I mark this place for myself. Then I use this knowledge to compile routes for my future trips. However, sometimes I just open online maps and explore the area for interesting places to photograph.
Mihai-Bogdan Lazar: Various places: friends and their experiences, travel guides, other photographers (sometimes from Dreamstime) or just from the tiniest idea or hint I pick up from random sources.
4. What is the best time to shoot landmarks?
Lunamarina: The best time in not always the expected one, seems that a tropical beach should be at noon, and a cityscape skyline at dusk, but from my experience, sometimes the right time is not the obvious one so I visit the same shooting points several times along the day or on the next days to see how I feel about different lights. The point is to learn to "see the light" without the need of shooting the camera to check the display. A visual inspection should be enough to determine if the light is interesting or not and keep to the next point. It's a little hard to cover all the shooting points several times along a trip, because eats too much time and energy, but competition is higher each new year and there are more and more photographers shooting everywhere all day long and you have to manage to offer a little more if you want to push your pics to the most selling first page, if travel images are not in the first pages it does not worth the effort.
Sergey Dzyuba: Due to the fact that there are always many tourists around most of the sights, the best time to shoot is early summer morning, when there are almost no people, and the light is still soft. Evening blue hour is also very good for photographing, because at this time artistic lighting is usually turned on.
Mihai-Bogdan Lazar: All photographers would respond as the sunset or sunrise or both. The light is special on both ends. Since I'm not a morning person, I rarely shoot sunrises.
5. Your best shot of a landmark and the story behind it.

Lunamarina: My best shoots are not the most selling ones, so there are mixed feelings. I'm supposed to be more proud of my best images but they should match being the most successful ones, but it never happened. It is a kind of lottery, the more tickets you buy, the more possibilities to win the price. If I have to remember one of my last times when a challenge to get the image got rewards I should say last year visiting the North-West of Spain. I planned to shoot the Cathedrals beach in Ribadeo of Galicia, you can only walk to the beach when is low tide and the rest of the time that beach is a rough rocky sea. There was a bunch of tourists waiting to take the beach photo but at the right time the beach will be full of tourists and will take one hour of clone stamp deleting all those visitors. I planned to be the first reaching the place, the ocean was a little strong, I'm a sailor and I have a little knowledge about the sea conditions. I decided that was the right time for take my risk and set my backpack as high as possible and began my walk to the right point, another photographer took the same way after I did and walked the same path, there were a couple of waves that hit me strong but could not throw me into the water but I mostly fall, the water was still over my belly button level and the bottom not always was easy to check, finally I got the place, my bag was wet in the lower area, but I set the lenses and camera on the top area of the bag just in case. I had 3-4 minutes before the most reckless visitors reach the place and I got a particular images of the location still with the water on the sand that were really successful on sales and at the same time.
Sergey Dzyuba:Recently, I've been shooting a lot with the help of a drone. And now one of my favorite photos is an aerial view of the Kremlin in Veliky Novgorod, Russia. I did it last summer. I first saw this city in 2015 and since that moment has dreamed of making this photo. It is good that now I have a technical opportunity for this.
Mihai-Bogdan Lazar: Let's take one of my most recent releases of Aescher Cliff. It's been a few years since I wanted to see it. Since I wanted to capture it in the magical light, I had to stay overnight close enough to it. The closest place to sleep over was on the plateau above, about 20 to 30 minutes hike to the actual spot. We booked it for the last weekend before the school start and went together with my family. We arrived mid-day and we went down and around on the hike all 3 of us. We stopped and had some amazing cakes and icecream at the little cabin in the cliff wall. Since it was getting late I had to return my family to the hotel on the plateau where we had dinner and put the little one in bed. I left again soon by myself. Going down was a pleasure as the summer sunset was unfolding. I got there just in time and a majestic crescent moon was beautifully visible over the valley close to the cliff edge. While waiting to get darker I was enjoying the magic of the moment, the pure and natural air cooling down, the quietness and the amazing colors around me, which the camera has troubles capturing. Going back in the dark would have been a challenge if not for the well marked and wide trail packed with tourist during day time.
6. How do you capture a landmark in a unique and creative way?
Lunamarina: As I said before the way to get success is to work as much as possible visiting the sale locations several times along the day and even in different days until getting the special unique light. Light is the one that gives that"unique" look, so the price is for the one that is there when it happens, and there is not a rule about when that happens, so the more time you invest in each location the more opportunities to get the magic light.
Sergey Dzyuba: Recently, I really like to do wide-angle panoramas. Such as this.
I turn the camera vertically and take a few pictures. Often I have to use exposure bracketing and focus stacking. And then I merged all this into a panorama. It looks quite unusual, even for familiar landmarks.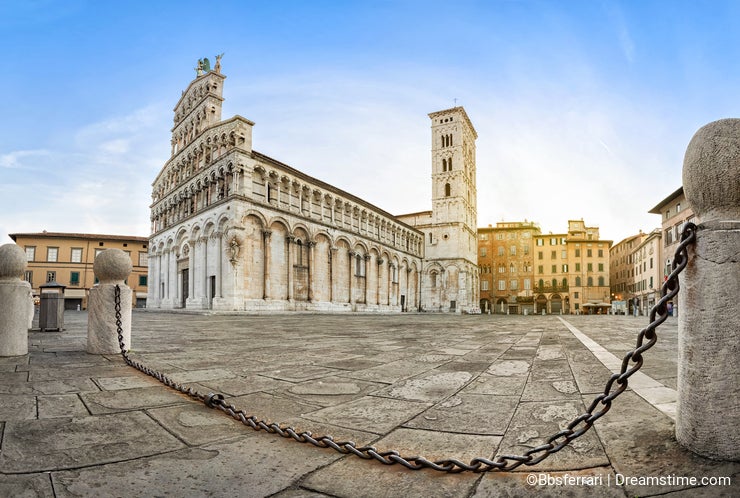 Mihai-Bogdan Lazar: That's a good question! It's difficult to be creative with Eiffel Tower, for example-- there are millions of good shots of it. I prefer to get creative in choosing the landmark in the first place. A few years back I had the luxury of having the time to carry out apriori research about the best places and times to photograph a landmark. Unfortunately, I don't anymore have that much time anymore. I compensate by visiting the landmark during the day and try to visualize the best and most unique angles while doing so.
7. It's in the details, the angle or the whole assembly? What do you choose to shoot at a famous building?
Lunamarina: I'm pretty focused into getting the whole building and if possible the atmosphere around it, but not always is easy, after getting the main images I use to take a tour into the details. Interiors usually need tripod and permission, releases… and it's a more complicated story so I use to invest my time in outdoors.Some photographers do sell interior images as editorial and get pretty much success with that but I'm not used to.
Mihai-Bogdan Lazar: I start with the whole. In my view a building is impressive and has to make sense by itself. While capturing the exterior I try to identify the unique features and make sure I capture them as part of the shot. If I have the time, I follow the details or the interesting angles afterwards.
8. What is more time-consuming: photographing or post-processing? Do you use any sophisticated technique to make your images uncommon?
Lunamarina: Post processing is a really hard task for me since I am pretty fussy with every single image and that is really time consuming. Many times I wonder if it's worth the way I do the travel photography and I need to confess that is a really hard job until the final images are really finished. About techniques, the trick is to know what each image needs to get what you have in mind. Then tools and techs are the minor issue, you can even google it and find tons of tutorials about "how to…"
Sergey Dzyuba: Of course, post-processing takes me much longer than photographing. During my work with photobanks, I, of course, had my own sophisticated processing technique. Of course, over time, I learn something new, I use some new tricks. But as a rule, I have quite a fixed set of steps in processing photos.
Mihai-Bogdan Lazar: Post-processing is more time consuming and dull. Although if one counts in the preparations for a photographing they might end up in a tie. I use extensively HDR imagining technique as I feel a normal camera cannot capture the high-dynamic range my eyes see. It's not perfect, but in my view, they reflect better what I see.
9. Any tips on what to avoid or what to focus on when shooting a landmark so it won't come out as a clichéd photo?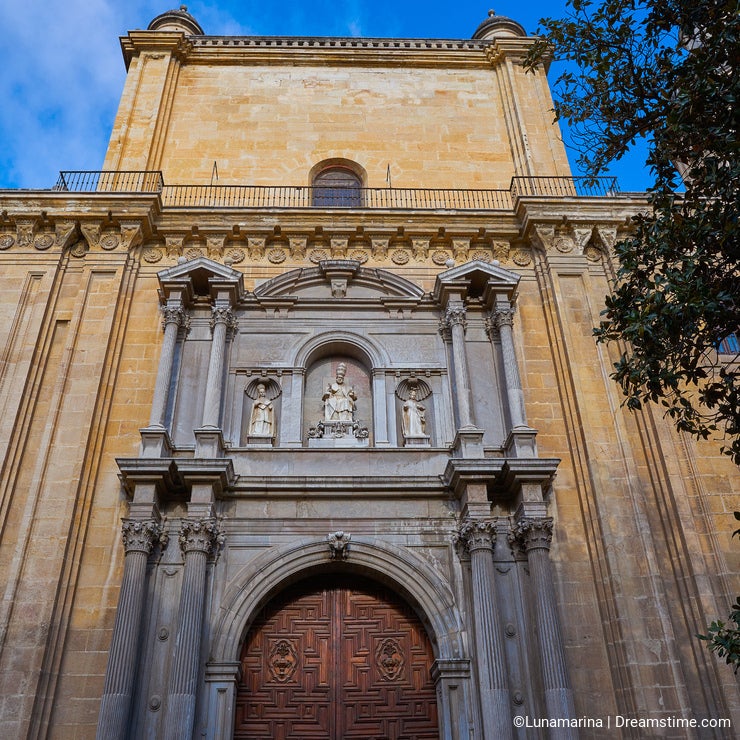 Lunamarina: A common rejection reason on several agencies is related that the main subject is not in focus or the focus in not located where it should be. That give us an idea about which the main subject should be before pressing the trigger. Is not a silly thing because giving the camera the power to take decision using automatic settings can take your image to unsuccessful endings. It's easy to work on automatic settings sometimes, but I would not recommend that and be the one who focus the right area, cameras still not know what you know… in 2018…
Sergey Dzyuba: There are a lot of such tips on the Internet. For myself, I often use such a thought experiment: I need to come up with as many ways as possible to photograph the same object. To do this, you need to combine different parameters: light, season, weather, high or low angle of shooting, additional objects in the frame, etc. And then from the resulting variety you need to choose the most interesting.
Mihai-Bogdan Lazar: Don't be a tourist. Stay late and enjoy the place when the crowd of tourists are back at their hotels.
10. Do you use any special equipment to shoot them?
Lunamarina: I've been using zoom lenses during a long time due their versatility while traveling until I test prime lenses and the I changed all my gear for a bunch of Carl Zeiss prime lenses. Lens are the "gear", to the camera I only ask dynamic range and a logical definition for the resolution that announces. I must be a romantic guy in the edge of the cliff or in a stormy sandy beach to be changing my prime lenses to get the right lens and is a tedious task to do it this way but I always think to get the best. Sometimes I think that if I sell images under subscriptions for a few cents it does not worth the way I do it but when I have travel with a "all in one" camera/lens combo of 1" sensor of 4/3 I always feel sorry for my decision while I see images al 100% on post processing. Is not an easy answer about which gear take with you in my last 10 days bicycle photo trip I took a 1" sensor camera and got a really big acceptance ratio but I did not feel comfort with myself leaving my heavy weighted bazooka at home with my lovely prime lenses, is a war that I have not finished against myself.
Sergey Dzyuba: No. I always have a tripod with me, a camera and two lenses - universal and wide-angle. I also use polarizing and neutral filters. That's all. More equipment, simply impossible to carry because of the large volume and heavy weight.
Mihai-Bogdan Lazar: Not really. I always use a tripod.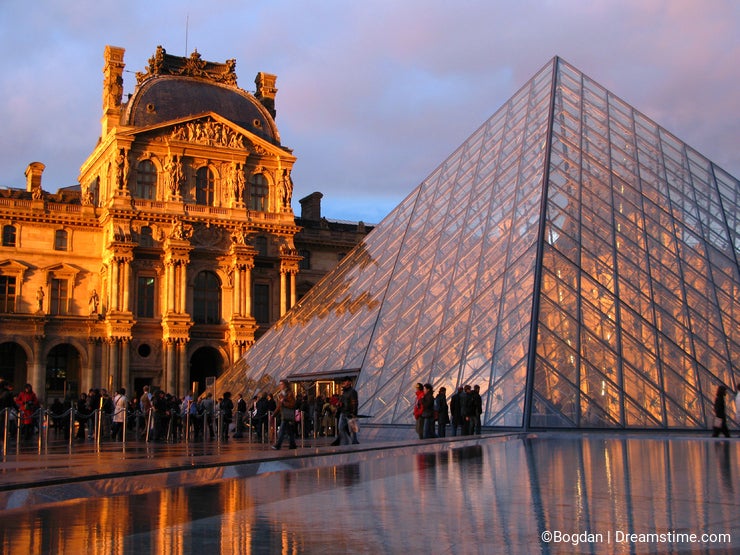 11. What are the next landmarks on your list?
Lunamarina: I live in the Mediterranean Spain and use to fly travel far away to get remote locations, but I have decided to take a tour along my nearest spots that are really amazing. I would love to rent a Camper van and stop where I want and spend a hippy trip with short pants, walking barefoot and eating veggies for a couple of weeks along the Mediterranean coast locations before tourists will be back to delete the sand of the beaches with their umbrellas and colorful towels.
Sergey Dzyuba: If I succeed, I plan to go on a small trip to the cities of Russia and take them off the drone in winter, when there is a lot of snow.
Mihai-Bogdan Lazar: Not sure if it will be next, but I want to go back to Jamaica to shoot the Pelican Bar.

Photo credits: Sergey Dzyuba, Mihai-bogdan Lazar, Lunamarina.