How to Shoot Rivers and Waterfalls
Are you planning a trip to a waterfall park or does that nice river in your neighborhood deserve a great photo? Here are some tips on camera settings options you have.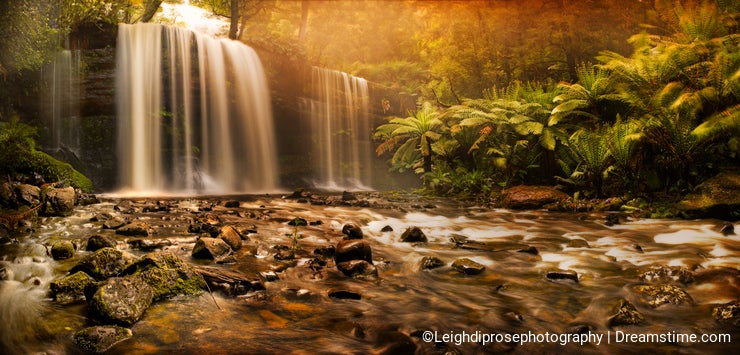 First, make sure you will have a tripod with you. Although we'll discuss some options without one, a tripod or even placing your camera on a steady base will open a wide variety of effects you can achieve.
Second, set your camera to Tv mode (Shutter Speed Priority). This will be your main adjustment tool, as flowing water can be shown in different ways using various shutter speeds. To emphasize the flow, set the time between 1/30s and 1s. If the flow is quite fast, you can go a little faster than 1/30s, which will let you take photos handheld with a wide angle lens. If slower than 1/30s, use a tripod and take a series of photos, incrementally changing the shutter speed towards 1s or longer, just observe the results on your camera's display.

You will get totally different effects at speeds of 1/250s or faster. Water will "freeze", single droplets will be seen in mid-air, bushes and mossy rocks will appear more colorful and detailed – the nature you can't normally see with your own eyes.
Third, choose the right daylight. Similarly to rainforests, the contrast between water and surroundings is quite high, so an overcast daylight sky is the best to capture details in both dark and light areas of your scene. If you face a strong, direct sunlight, look for opportunities to shoot a waterfall rainbow or silhouette. Is it possible to go behind the waterfall curtain? You'll get wet, but the results are worth the trouble.
Bright blue sky sunny day and smooth silky water - how to make those two worlds meet? Take two photos, one for the sky (fast shutter) and the other for the water (slow shutter), then merge them in post-processing. More on that topic soon.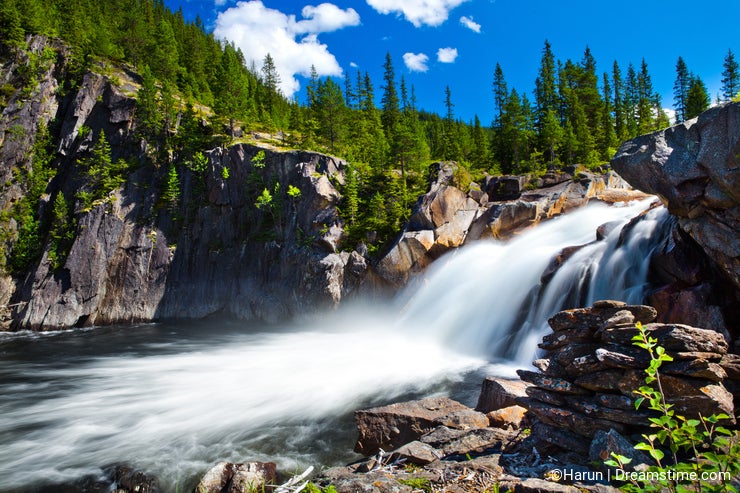 Additional Tips:
1.If you don't have a tripod, place your camera on a steady base (a rock or your bag), determine the settings and use timer delay on your shutter.
2.Use a polarizer filter for a better quality of your photos, as it reduces light reflections on wet plants and rocks making them more detailed and vibrant. Another plus – the filter absorbs some light, so on sunny days, you can use lower speeds.
Photo credits: Harun, Kaththea, Laumerle, Leigh Diprose.
Rivers related image searches
To provide you with additional information about how we collect and use your personal data, we've recently updated our
Privacy Policy
and
Terms of Service
. Please review these pages now, as they apply to your continued use of our website.