How to Work with Models when Shooting Video
The Internet changes everything. Just as there was explosion in the demand for high quality Stock Photography when more and more content was distributed online, today's consumer is looking more and more towards video content. This is evident no matter where you look; corporate websites, media outlets, even social media feeds are filled with video.
Which means there is a growing demand for high quality Stock Footage. Which naturally means more of us are looking to translate our still image skills into shooting video. And while many of the skills are similar, there is no doubting a learning curve required in mastering this new format.
The same is true for the models we work with. Regardless if you are working with professionals, family and friends, or yourself - here are a few tips to help you – and them – make the transition more smoothly.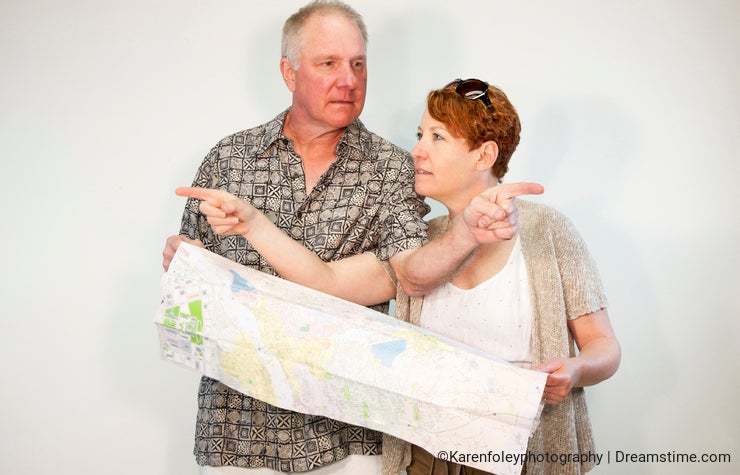 Have a plan
Planning a photo shoot with a model requires you formulate a plan to ensure you locate the perfect venue, have the right clothing, bring the right equipment and props, book enough time with the model, etc.
In addition to all the requirements above, it is important to plan out what you want the model to be doing during that time. Then think about what you as the videographer will be doing – i.e. panning, zooming, changing angles, etc. and ensure that you bring the prerequisite equipment to support your vision.
Communicate that plan
Then communicate those plans to your model(s). It is not enough to put a model into a scene and tell them to "be themselves". Or plan on explaining what you want done while filming. Shooting video requires capturing a span of uninterrupted action from between 5 and 60 seconds. This isn't a matter of choosing frames from a set once the shoot is completed. Your model needs to be able to seamlessly and naturally perform the actions you want. Nothing will ruin a shoot faster than them looking to YOU in the middle of the action – or worse, stopping to ask you a question.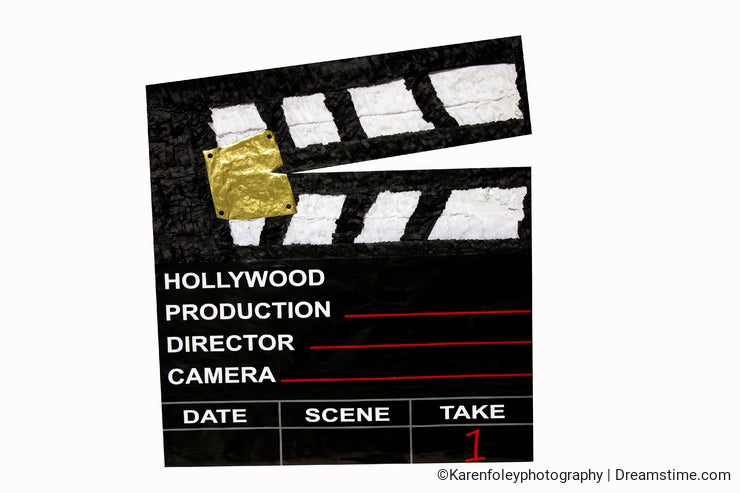 Do you want them looking at the camera. Will they be moving or gesturing during the "scene"? When shooting in a studio, will your backdrop fill the frame while they are moving about? These are all factors you and your model need to be clear about before turning the camera on.
Take then re-take
Especially when working with amateurs, it often takes a new video model a little time to get comfortable "performing" as opposed to "posing" for you. Plan on doing a walk through before you start shooting. Then start recording and shoot the scene. Then leave the camera running and re-take the scene. Then review what you've shot and repeat as necessary. As you and your model become more comfortable together with the new format, you will need fewer re-takes – but planning for them in advance will ensure you leave enough time to capture all the action you are looking for.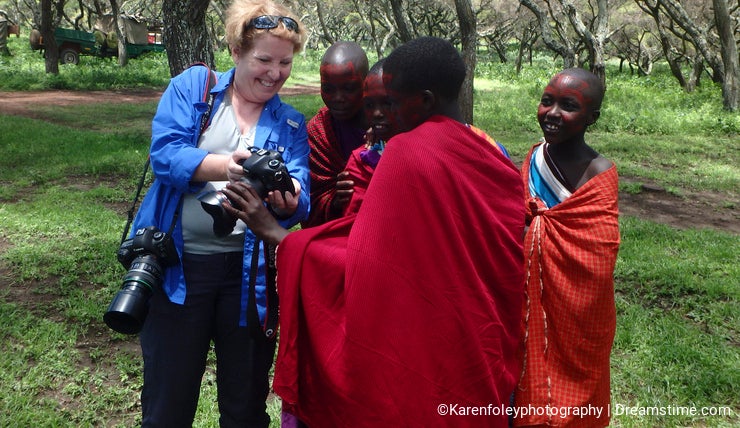 Take lots of breaks
Shooting video requires the use of hot lights. Regardless if this is sunlight or artificial sources, being a model under strong, hot lights takes its toll much quicker than when using strobes or flash. Plan lots of breaks into your shooting schedule to give your model a break from the lights and a chance to freshen up. Staying hydrated will be especially important in this situation as well.

Think about going green
The beauty of shooting in studio with Green Screen, or Chroma Key, backdrop is the reusability it offers. Having one model perform simple tasks – like talking on the phone, using a tablet, smiling and waving – can be reused over and over again by superimposing the clip on different backgrounds. It can also make it more attractive to the buyer of the footage to offer a version with the green screen for them to reuse in their context.
Experiment
Then have some fun and try different things. Chances are this is a new experience for both you and your model. Try new thing. Mix it up. And most importantly, have some fun. You'll see the results in the finished product!
Photo credits: Karen Foley.