I need to get out more. Some background information
I like to be out in the fresh air, taking photographs and enjoying the surroundings. However, due to one thing and another, I haven't had the opportunity to get far from the house. (Until very recently)
So, what do you do, when you can't do what you want but still want to take photographs? For me, I began to look more closely at the immediate surroundings. There was always the garden of course but flower photos are not my strong point but I tried a little twist (literally) to add a bit of a difference by moving the camera while taking the picture. As you can see in the photo below, of purple geraniums, there is a pleasant blur and makes, what I think is a reasonable background.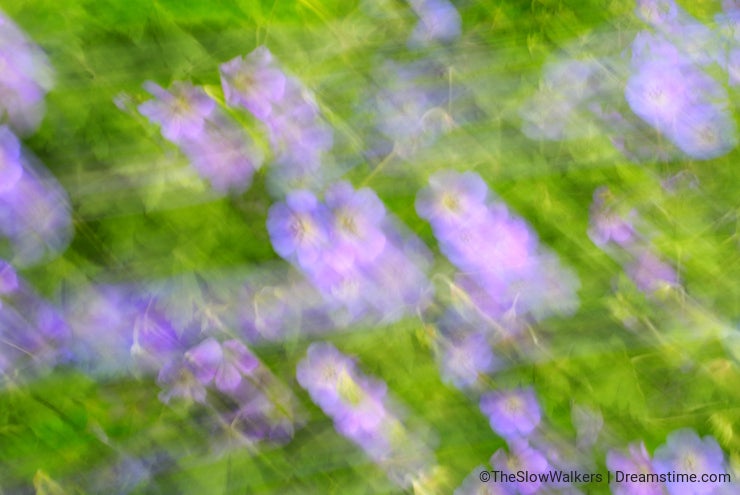 It's a technique known as Intentional Camera Movement ICM and gives you a chance to get a little creative. For this picture, the shutter speed was 1/4 sec and I used a 50mm lens. The idea is to keep the camera still as you press the shutter, which gives you some idea of what is in the photo but then to move the camera, giving you a sense of movement and blur. It's very much trial and error and changing the shutter speed faster and slower can give you the effect that you're after. You can just move the camera across the scene or introduce a twist, whatever you like. I do recommend keeping a tight grip of your camera though, as you don't want to end up with a very unitentional zoom, as the camera plummets towards your subject.
The photo below is of St John's Wort flowers. This time, the shutter speed was 0.6 sec and the camera moved across the scene.
The next photo, is an old striped carrier bag. This time, I very briefly kept the camera still, before twisting it. The shutter speed was 1/6 sec and was taken at 70mm.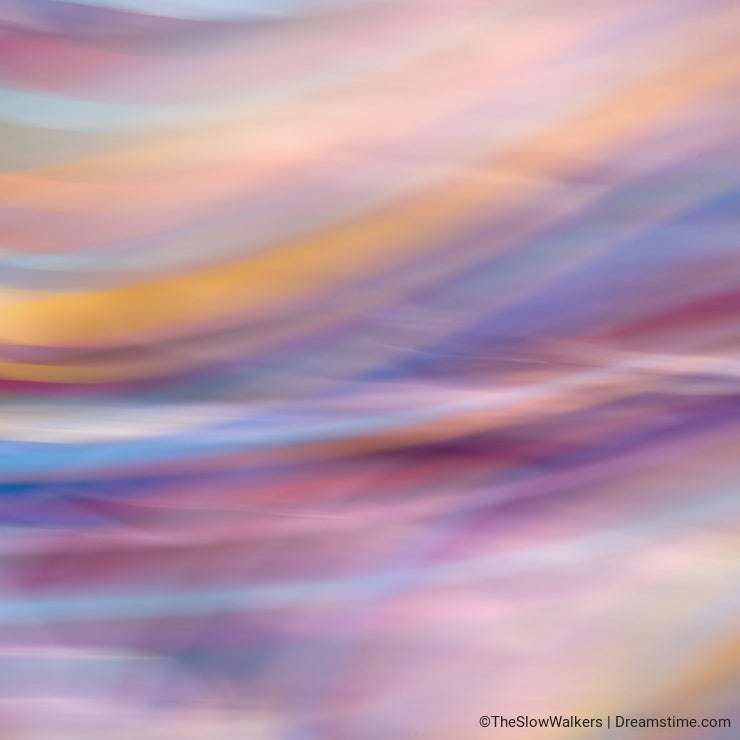 As I said, it's trial and error. Some subjects you think will work really well, don't, while others surprise you by being much better than you thought. If you do submit photos with camera movement, it's a good idea to mention this in the "Notes for editor"
Another avenue to explore is close ups or macro. It can be difficult at first but when you look harder, things start to appear right under your nose. The photo below is part of a hand knitted sock, which looks very bright and colourful. This was taken with a Tamron 90mm macro lens and using a tripod to keep things steady, as we don't want any camera movement this time.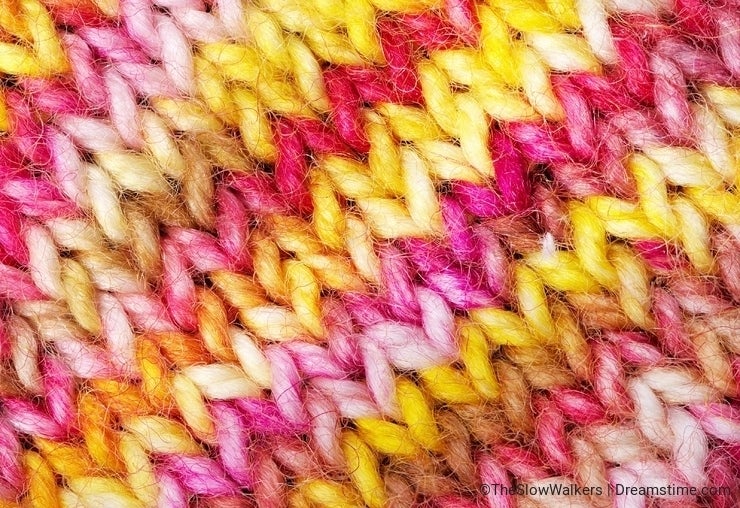 Finally, the last photo was of a piece of silk material, twisted into a spiral and photographed, using a focal length of 70mm.
The more you look, the more ideas will spring to mind and you might find yourself, picking up anything and everything, as you say to yourself, "Hmmmm" in a questioning way. The thing is, give it a try, it could give you another way to add more photos to your porfolio.
(The photos I've shown are cropped, so to get the full effect, it's better to open them up.)
Photo credits: S Walker.