Iceland
Hello all together!
Recently I finished my holidays in Iceland - and I would like to share some photos, information and tips with you.
Most travellers come to Iceland in the timespace from end of June up to end of August or beginning of September and do a round trip using route number 1. This is the main motorway and circuits around the whole island. Many points of interest lie away only a few meters of this street. One can drive this road with a normal car or a camper, staying overnight in hotels or campgrounds that one can find all along the way.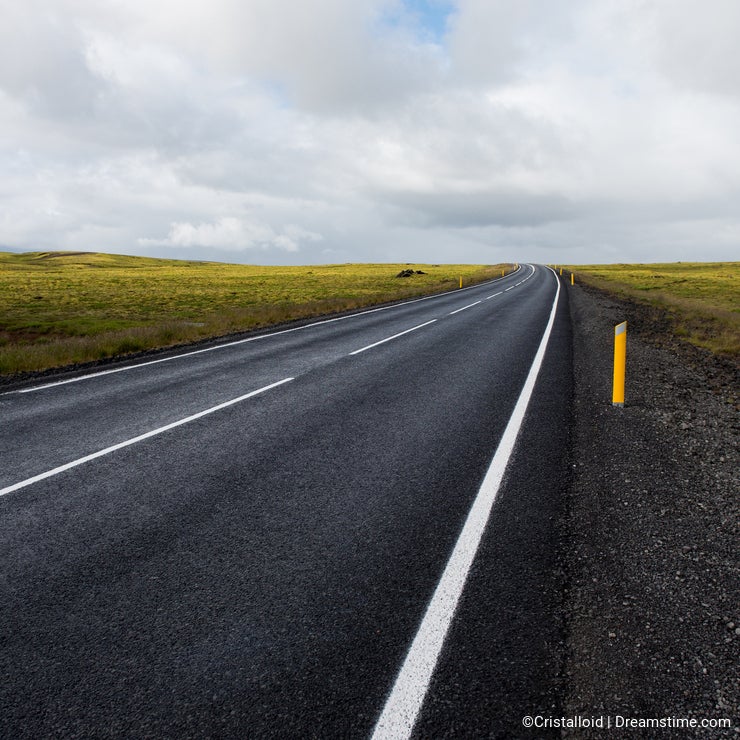 On most touristical interesting places you won't be alone as Iceland is one of the tourism hot spots at this time. Only if you manage to come to a place early in the morning or late in the evening there is a chance to take photos without other people around, or with only a few in sight (or you use very long exposures so that moving people disappear on the final photo). The good news is: daylight nearly never goes away completely due to the proximity to the Arctic Circle. I was able to take photos at 10 p.m. using ISO 1000 at maximum (without tripod), what should not be a problem with modern digital cameras.
At Reynisfjara black sand beach in the South of Iceland: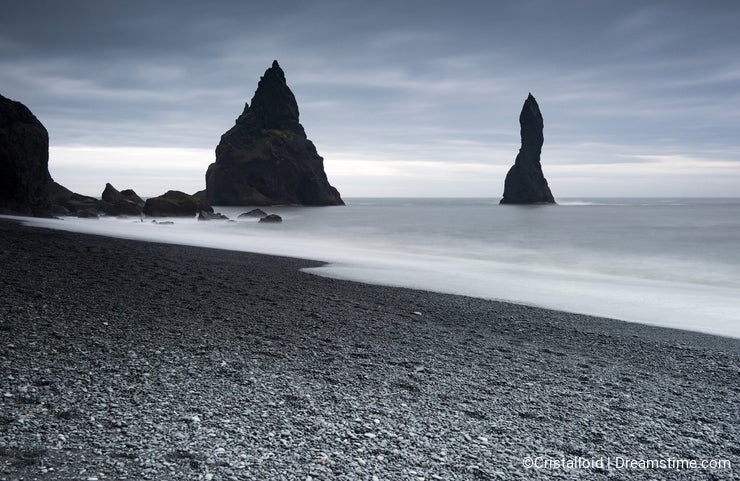 At Skalholt Bishop's See: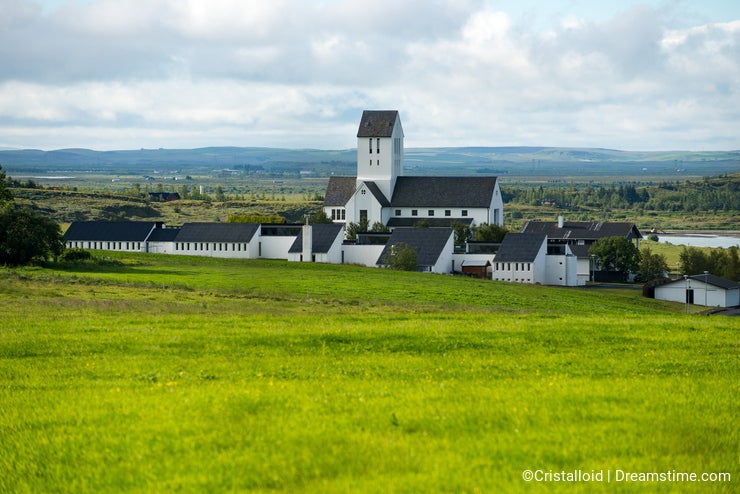 If you are in the Skalholt area maybe you want to take a hot bath? Then there is a good opportunity in Fludir: the Secret Lagoon.
Another good place to relax in warm thermal waters are the Myvatn Nature Baths. I didn't try out the Blue Lagoon near Keflavik, as some friends at home and also people I met in Iceland told me that there are better and cheaper options where you haven't to book in advance - and so I was very glad with Secret Lagoon and Myvatn Nature Baths.
Jökulsarlon Glacier Lagoon: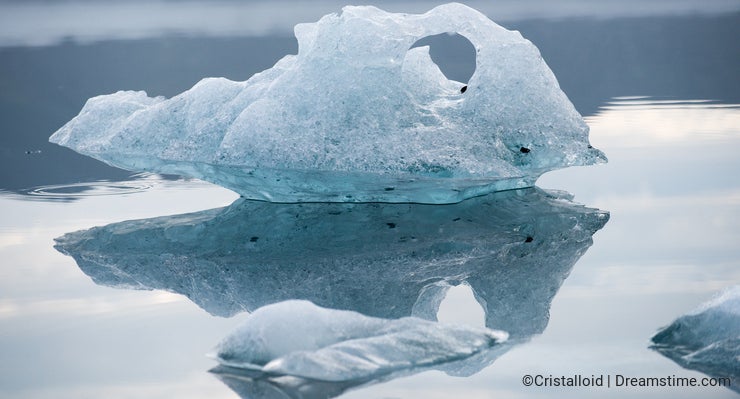 When it comes to weather conditions you should have in mind that weather can change very fast from sun and warmth to stormy, rainy and cold, there can even be snowfall in summer.
I was happy with my waterproof clothing and backpack! Not only to protect me and my equipment against rain but also to hold everything dry near big waterfalls (e.g. Gulfoss, Seljalandsfoss, Dettifoss).
What I could observe were other photographers twiddling with plastic bags put around their cameras; I think they weren't very happy under the windy circumstances one can expect to have. I used a light weight travel towel to clean and dry everything after taking photos and then immediatly put away my gear into the above-mentioned rucksack (when it was raining very heavy I left everything in the backpack and waited some minutes until the rain was lighter or had gone away completely)
Kirkjufjara Beach: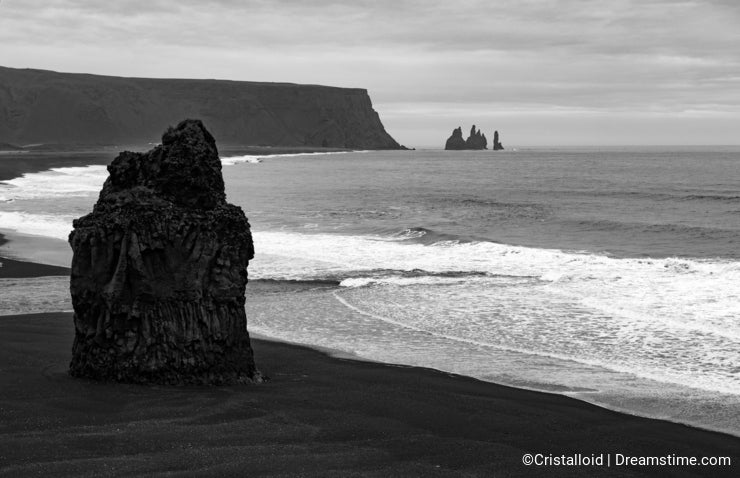 As a rule of thumb you can expect better weather in the North when it's bad in the South and other way round; I read this in some travel books before, and a good friend of mine gave me also this information. And finally I found out myself. In the South there was rain, storm and even light snow most of the time, at the same time in the North there was summer with temperatures up to 28 degree Celsius, low/no wind, no or nearly no clowds. So after a weak of storm and rain in the south I decided to follow the good weather and so I left my planned schedule and drove crisscross the country. First to the north where I had to take out my T-Shirts and shorts to be comfortable :-)
Godafoss between Akureyri and Myvatn: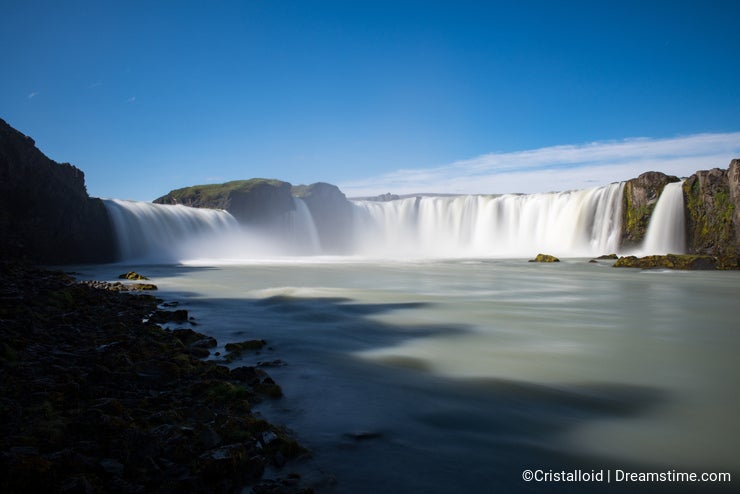 Myvatn and surroundings:


By the way: Myvatn means "mosquito lake", and yes: there are myriads of mosquitos. The good news is: they don't sting.
They "only" crawl into every orifice you have, what can be very annoying sometimes.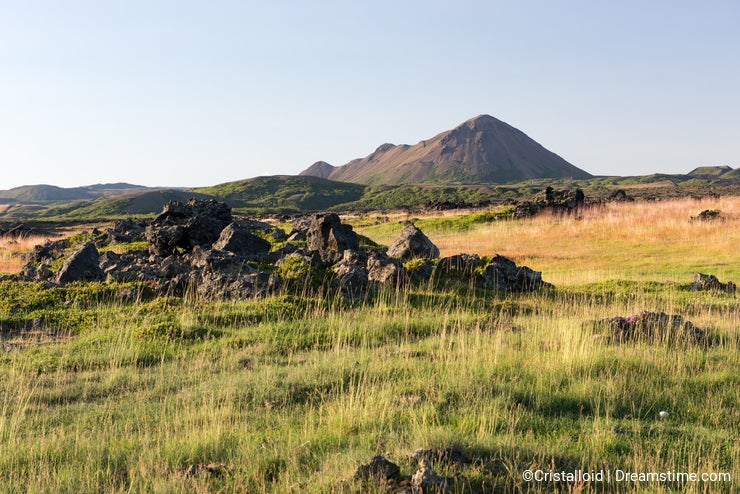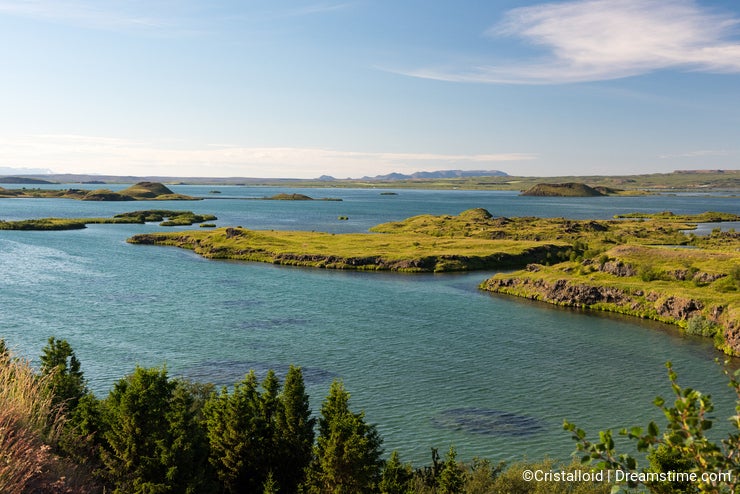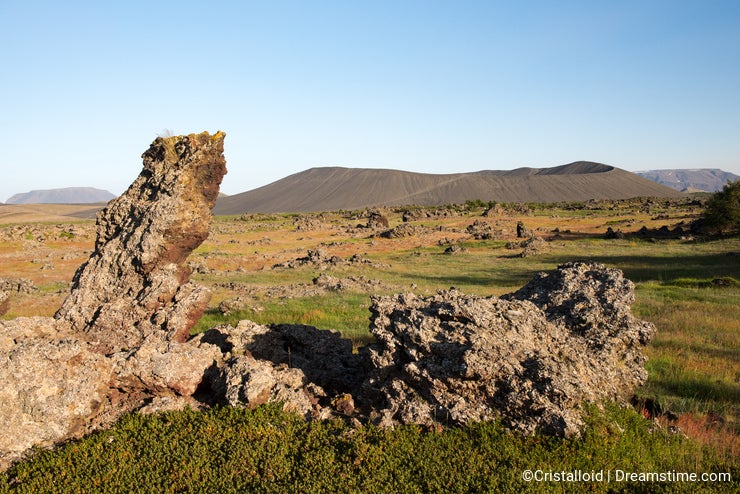 Near Myvatn there you can find the Krafla Area. It's absolutely worth a visit if weather is not too bad. Early in the morning you will find best light conditions and few or no people. Krafla is a volcanic system with some active hot spots, which are partly used to gain electric energy. But away from the industry you can find nice walks and good viewpoints.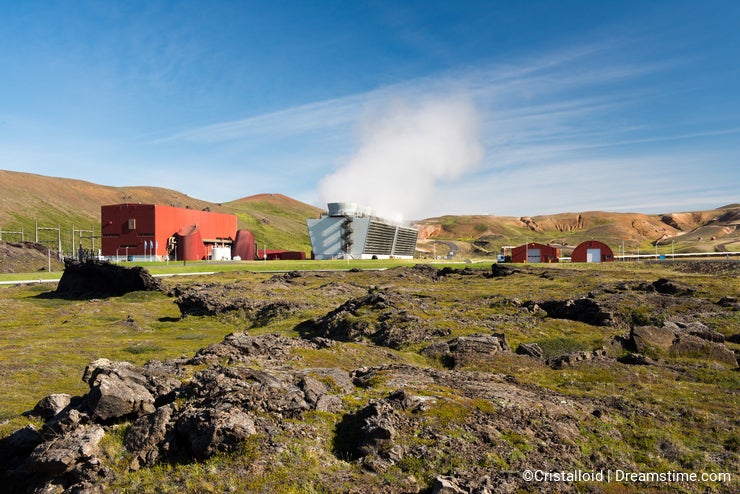 Now, let's leave asphaltic paths and go/drive to the inlands or highlands.
You will need a car that has 4WD capabilities! Not only because no insurance will pay if you broke a normal car on the gravel and mud paths in the highlands but also because it is more safe and comfortable. And it simply feels good to know that your car will probably not have any problems with the terrain.
But be aware that even if you have a real offroad car (e.g. Landrover, Landcruiser and so on) no insurance will pay if you sink your vehicle in a river!
And don't drive out of the way, that will damage nature seriously and the Icelandic authorities will penalise that!!
By the way: I made good experiences with JS.is car rental!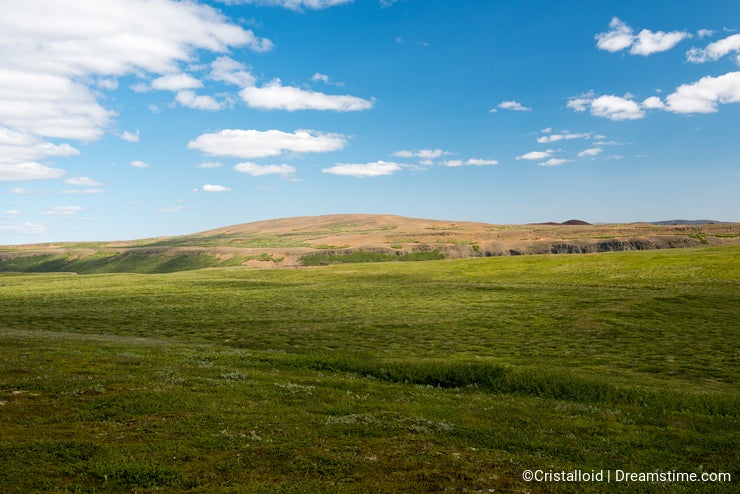 A good oportunity to get a feeling of what you can expect driving on non asphaltic roads in Iceland is to head north from Krafla using route 862 (but maybe in the future this will be covered with asphalt as there have been road building works this year August/September).
Following this road you will be able to have a stop at Selfoss
and Dettifoss, then you may want to have a walk to Rhaudolar and finally come to Asbyrgi Cliffs:
A long tour off the beaten track is the Sprengisandur earth road (F26), on it's beginning you will have good looks to Aldeyarfoss: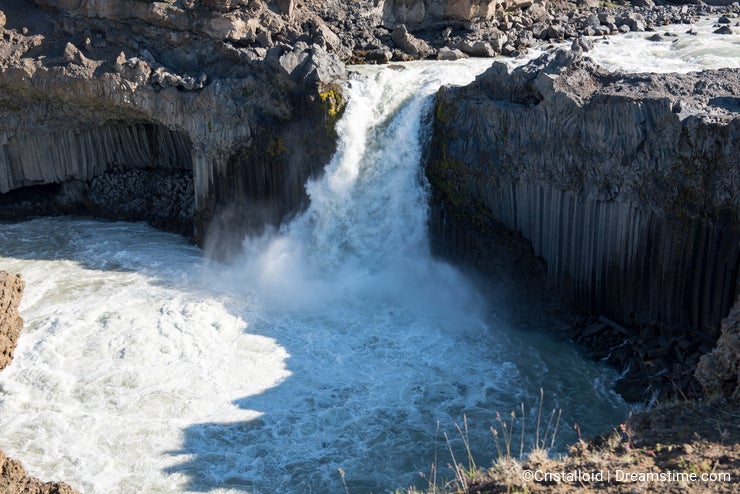 After many kilometers you will reach the way to Landmannalaugar (first take F208 and then F224) which comes with an absolutely stunning landscape and many, many hiking opportunities (you can even walk straight to the south coast, via Pörsmörsk to Skoga, calculate about four days for that). In Landmannalaugar there is a campsite, a hot nature pool, a mountain hut (book in advance!) and if you need some camping stuff (gas, food and so on) you can equip as there is a small store in summer. Ask the camp personal for weather information and the walking possibilities or for recharging your phone or other electronic devices (but be prepared: that won't be cheap!).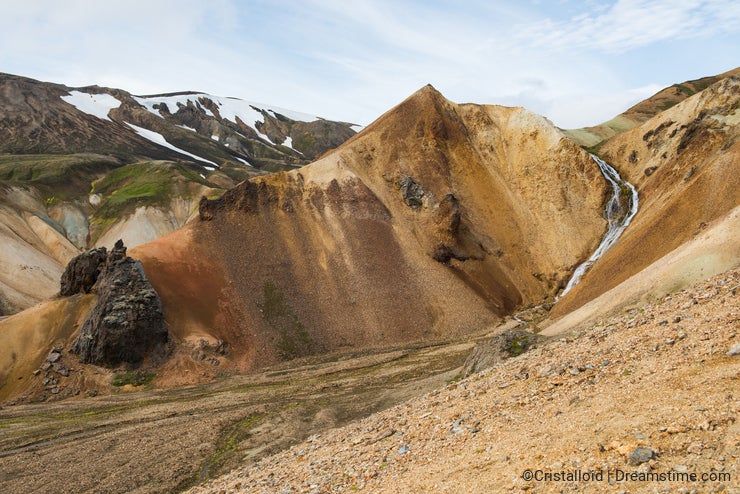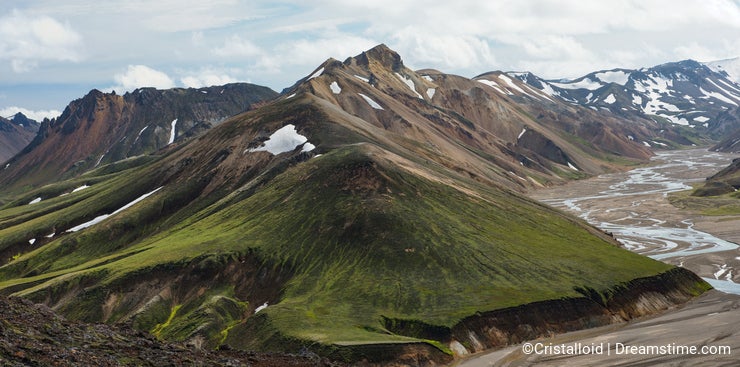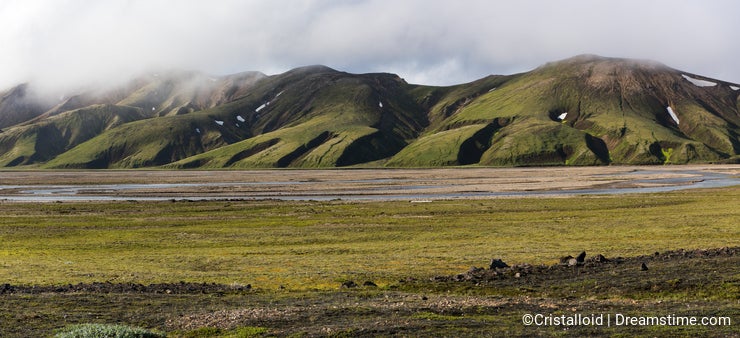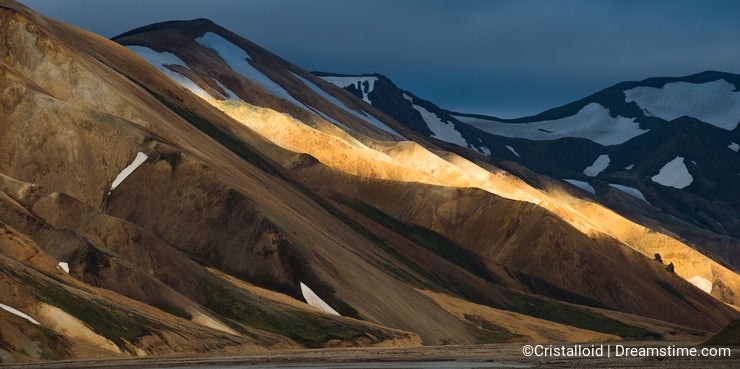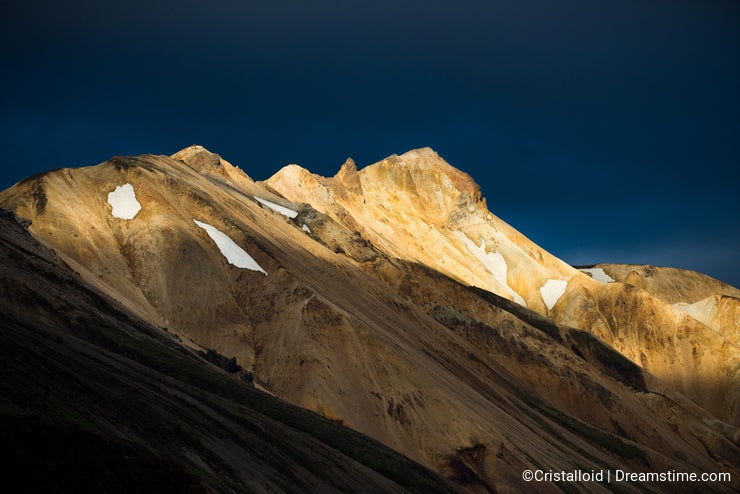 Other interesting places only reachable with a 4WD car are Hveravellir, Kerlingarfjöll, Laki region.
If you want to watch Arctic Foxes there is the opportunity in Mödrudal a Fjöllum, but you will need some luck for that.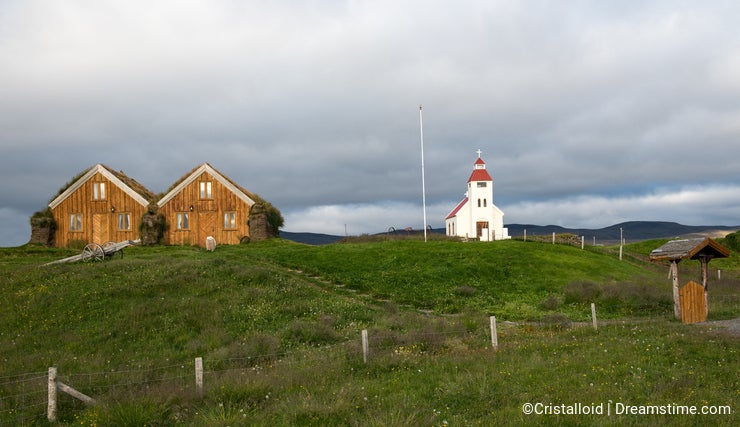 Watching birds and seals is possible on Vatnsnes Peninsula, if you are after puffins go to Latrabjarg in the West Fjords. Whale watching is good in Akureyri (take a speedboat tour, you will have better views than from other vessels).
Money and prices are an issue on Iceland: it is not cheap! It is expensive! One liter of diesel was priced with about 1,80 EUR this summer, one piece of cake around 9 EUR for example. Camp grounds charged between 20 and 30 EUR per night (2 people, one car), in Reykjavik hotels won't be under 150 EUR per night (and that's not for 5 star accomodation). On the positive side is that you really don't need cash, but it is not bad to have some cash for rare occasions. Paying with credit card is easy, but I was told that your PIN must have four digits (3 or 5 or even more won't work); I didn't tried out that myself, instead I trusted on the advice of a good friend.

What would I change if I went to Iceland again? Well, I wouldn't try to travel the whole country in three weeks, instead I would stay some days in one place and do excursions in the surroundings. I would go to Landmannalauga by bus and then do the hike from there to Skogar (or vice versa) crossing Pörsmörk. I would spend more time on Heimaey. I would try to discover the East Fjords. I would take my time for Kerlingafjöll and Hveravellir. I would try to find a mountain guide to cross entire Vatnajökull Glacier. Or I would take a plane and have a look from above onto this wonderful island! Or why not riding an Iceland horse?
There is so plenty to do and see on Iceland! If you can stand the weather conditions and have the patience to wait for the right moment Iceland will reward you with many, many photo subjects!
Photo credits: Cristalloid.