Idaho Heritage: Snake River
It is one of the deepest rivers in the Western U.S.. It has nine Hydro Electric Dams that harnesses enough power for southern Idaho and parts of bordering western states.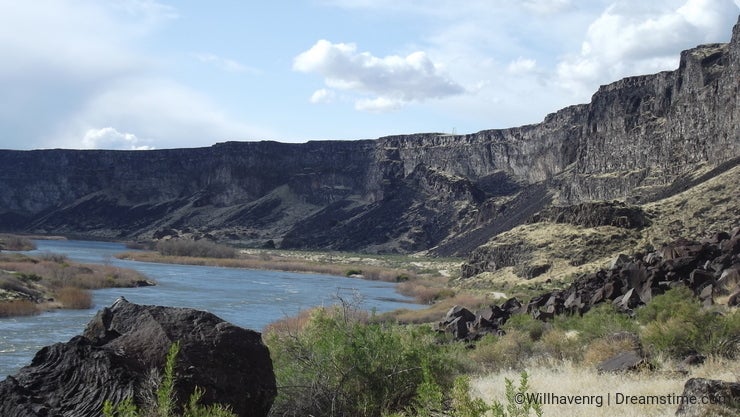 The basalt canyon that towers above the river on each side becomes, Hell's canyon the deepest gorge in the United States. Despite all the river's natural glory, man has decide to dump farming waste in the river and it tributaries. Making it a polluted river. Moss grows so easy in the slower parts of the river that the fish and game has imported Grass carps to control it.
There once was a time when farmers had ponds. The ponds were a place that the chemicals from farming could settle before the ditches returned the waste water back to the river. The ponds also provided areas for wild life to thrive such as frogs ans hermit crabs and other creatures that life in water. Now modern farmers are programed to believe that they have to farm as much of the land as possible. Practical and land preserving techniques are put aside for more yield. There is a slow change, toward transition and subsistence farming. It is going to take both the farmer and the residential property owners to learn to use chemicals only to save a crop or landscape.
Photo credits: William Mccarter.
To provide you with additional information about how we collect and use your personal data, we've recently updated our
Privacy Policy
and
Terms of Service
. Please review these pages now, as they apply to your continued use of our website.