First of I'm promoting this image, which has been my best seller in terms of revenue generated. Now as the image is in level five stage, and if someone buy a vector format I have a chance to earn 34 credits. Well let's leave apart the marketing strategy, and come to the reality, so read the rest of the blog, and if you like the blog, buy the eps version of this image.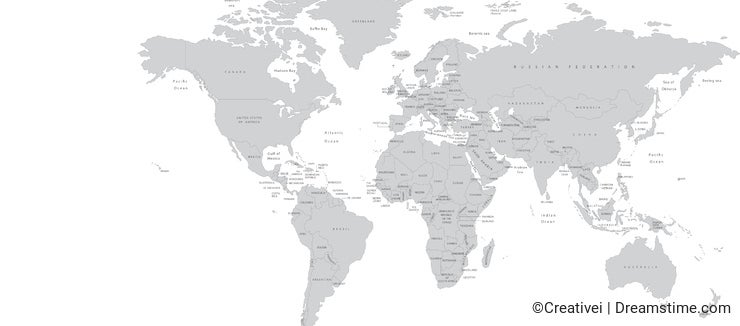 This image is downloaded 57 times, with 1146 views. Well this image has generated 217.46 USD, Masha Allah. Now how were these images downloaded,
Old and 2006 credits: 1 maximum,
2007 credits: 3 small, 2 medium, 1 maximum, 6 additional
2008 credits: 1 extrasmall, 3 small, 3 medium, 3 large , 1
subscriptions: 21,
Out of 57 downloads, majority was subscription, and generated 8.04 USD.
Now another interesting part the keyword stats, these are the key words used to buy this image, (keyword | Downloads)
map world | 13
n/a (this is not keyword, hehehe) | 10
country map world | 4
countries map world | 3
map vector world | 3
maps world | 3
countries world | 2
maps | 2
world map countries | 2
atlas world | 1
continent map world | 1
countries map vector world | 1
country map | 1
detailed map vector world | 1
detailed maps world | 1
europa map | 1
map | 1
map places world | 1
map vector | 1
panorama | 1
pays pays | 1
vector globe map | 1
world map | 1
world map detail | 1
You can check my keywords in the image,
Now for the keyword map word which was used thirteen times to buy this image, in search results my image is placed I don't know where I checked 40 pages still didn't make it. It was little surprising, this image being exclusive, under relevancy my image wasn't nowhere in first 40 pages. So how this image got the maximum downloads with this keyword????
My conclusion, either the sorting was in download descending, or may be some other image referred to this image is similar image tab. Sometimes somebody is good work helps us to sell our image. What you guys think???
All the other keywords searched by the buyer places me in first or second page, except for map world and maps. When you add an (s) and search maps world I'm placed again in second page.
No for the theory somebody's keyword brings you business these two keywords are example. I got one subscription sale using pays pays keyword, I don't have that keyword, and another additional format sale with this keyword panorama. Again with these two keywords you get lots of images of world map in vector format and similar images refer our images.
Well another tip for the illustrators, world map images are selling like hot cakes, do some concepts based on map illustrations.
That's for now, will come with some more stats in my next blog.