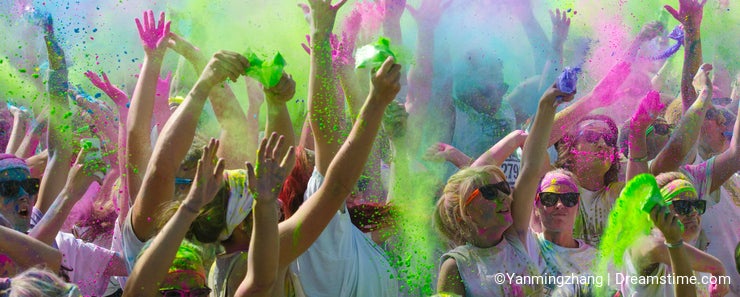 Choosing a fitting color scheme for a website is a bit of a hassle for any skilled designer. Imagine how difficult it is if you're a beginner or someone who has little experience or color coordination abilities. Well, that's the reason why I'm writing this article for you. Colors are really important for a website and it would be a shame to not know how to play with them when creating a website. But why are they so important? Why do people care so much about what colors are chosen for the text of a website, the background or some icons? I believe that before learning how to do something, we need to find out WHY we need to do it and the impact it will have.
That's why the purpose of this article is to help you better understand the importance of colors in a website.
Let's get right into it!
The process of choosing the perfect color combination for a website design is one of the most important steps of creating a profitable website - but sadly often forgotten by many. But there are more than just a few reasons you should pay more attention to your website's color palette.
1. Colors work as a communication medium
One of them is the fact that colors work as a communication medium. When a visitor arrives on a website, the first thing he sees is the color scheme. Studies show that colors not only deliver a message but also affect how the viewer feels, the visitor in our case.
For example, when you want to paint your home, you're advised to use natural colors for a more calming and relaxing effect, such as hues of blue, green, grays. This way when you enter a room, you're embraced by the feeling the color produces.
This works exactly the same when it comes to websites, too. Before choosing a color palette for your website, you need to know what each color represents and which color works for your industry.
Here are some examples:
a. Red is a color that everybody knows invokes strong emotion. That's why brands like Coca Cola or Virgin always bet on emotion when doing advertising. It's also a powerful and attractive color perfect for when you need to use a CTA like "Buy now!"
b. Orange is often used on the websites of brands that have something to do with services. It promotes positive thinking and creativity which is why companies like Orange (hello!), TNT or Amazon chose this color to represent their brands.
c. Yellow is suitable for sites that promote leisure activities like travel agencies. It is bright and cheerful like the sun and makes people automatically feel more relaxed. Even though it's a great color, it shouldn't be overused because it's way too bright. In this case, less is more, and yellow should only be used for underlining different aspects of your website.
d. Green is most often found on websites that relate to nature or bio products. Green invokes a feeling of purity and freshness, which is the reason why many corporations choose it for their websites.
e. Blue is a pretty much conservative color which people often relate to masculinity. Don't let yourself be fooled. In a survey on color and gender, 35% of women said blue was their favorite color. Purple was next with 23% and then green 14%. So don't only make choices on assumptions, but also check the research and read what has been written about colors.
You also need to take into consideration that colors have different meanings for different cultures. For example, in South Africa, red is associated with mourning while in China red represents luck and prosperity. Yellow represents jealousy in most cultures, but in Japan, yellow is a color that is most associated with bravery and wealth. Also, in China, yellow is the color of pornography, so make sure you know the background of your audience and its culture before starting to advertise something to it if you don't want any misunderstandings or a PR crisis.
Actionable Tip: Do your research before deciding on what colors to use for your website. Don't just decide "This is my favorite color and this shall I use". It's an important decision that can and will affect your conversions in the future.
2. Colors and Brand Identity go hand in hand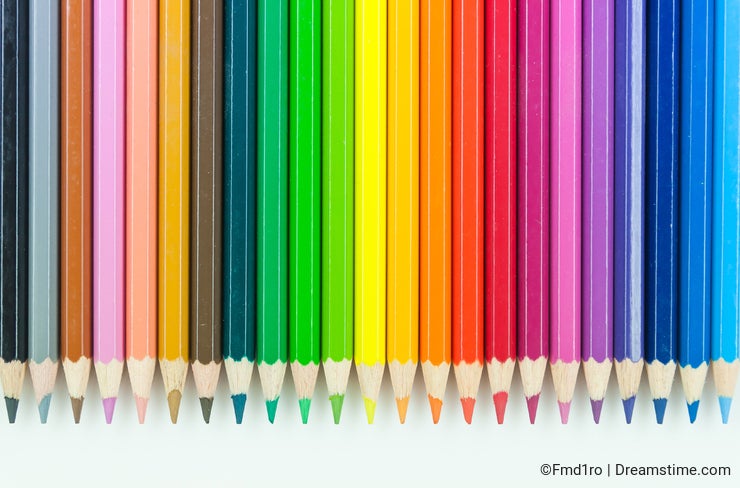 Think about this. There is a constant battle for web users' attention on the Internet. Brand images, marketing campaigns, photos of kids, cats, landscapes - there are so many things that can make a user simply not see you while scrolling on his feed. How can you captivate your potential users' or customers' attention? Do this by understanding the way in which colors work and using them to your advantage.
According to a study made by the University of Loyola in Maryland, color increases brand recognition by up to 80%. That means that choosing the right color for your brand can help you gain even more attention from your audience. And here I'm not talking only about the background color of your website. I'm talking about a recognizable color that you use throughout your website and that can be seen on any of your online marketing efforts. The colors should strengthen your website and your business.
For example, Justin Morgan, the founder of Dental Marketing Guy, has chosen to use turquoise throughout his website. His website targets people working in dentistry that at some point will need marketing advice. Blue and turquoise are often used in photos of dentists at work. They also often wear scrubs that are either blue or turquoise. This color may remind them of dentistry subconsciously.
In order for his brand to be easily recognized anywhere, he decided to use the color he has in his logo, wherever there was a place for introducing color. As we can see in the photo below, he uses it for the menu, for the phone number, and for the form on the right side of his website. So whenever his audience sees this color on the Internet, they can assume it's him, or at least, it will remind them of him and his helpful business.
Actionable Tip: Choose a color that represents you and your business, but one which also would appeal to your audience. If your audience is mainly motorcycle enthusiasts, maybe bright purple isn't the color to go to for your website (even though they'd probably remember it).
3. Contrasting Colors can Increase Recall
There is one psychological principle called The Isolation Effect.
The Isolation Effect (also known as the Von Restorff Effect) is the tendency to recall something that stands out in a group and afford it more weighting than its peers". This is the reason why contrasts in colors perform so well for brands. You can rapidly think of color combinations that surround us, like the blue - white - red from Pepsi, or white - blue from Oreo.
Both of these brands are easy to remember because of their contrasting colors.
Choosing contrasting colors is what makes the user remember your brand and website long after he's clicked away.
Actionable Tip: If you're not sure which colors to use for your palette or you find it difficult to combine them, you can take advantage of the multitude of great color picking tools there are out there. One tool which I personally use a lot when designing my visuals is Paletton. You only need to choose the starting color and it automatically generates a palette for you. You can even see how it chooses the shades based on which color you have selected. How cool (not to mention - fast and easy) is that?
Conclusion
Color is one of the most powerful tools a designer can take advantage of when designing a website. Put "deciding on which colors to use" as a top priority when wanting to design a website and keep in mind that research is your best friend.
Hope you found these little pieces of advice useful and that you'll take them into account next time when you're planning to design a website.