Intensive Dublinese Course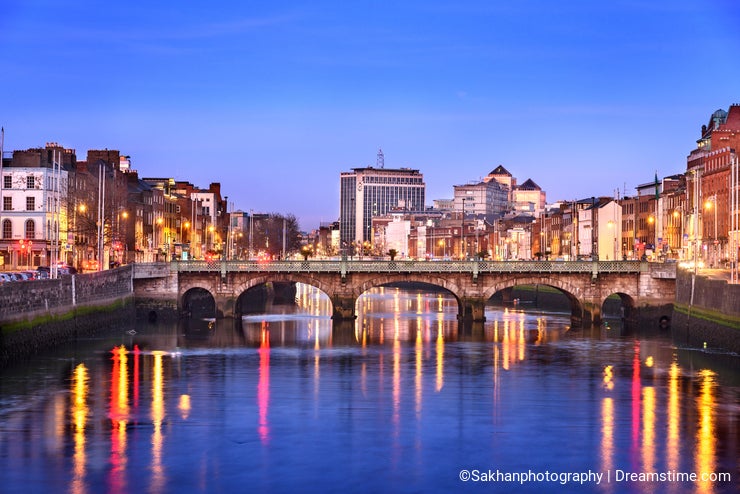 I was walking around Christ Church Cathedral in a warm Sunday morning when I heard someone whispering in my ear: "Don't take me photo! Hahaha!".
The guy who sneaked behind me to make that joke was a small, well dressed, 60 years old fellow who looked like he had seen a lot in his life. He was probably the head of the gang, as the young up-and-coming soldier next to him was just about 25 and had no less than 7 fresh cuts on his face. Definitely not from shaving. The other three massive guys around them were about 45 and, while pretty comfortable in their shoes, they seemed to be there to listen, not to speak.
Out of self-preservation, I didn't take he photo. It was my second day in Dublin, but only then I realized: Ireland is real. The Irish are real.
And not in a bad way, don't get me wrong. For three full days, everyone in Dublin wanted to know about me. Everywhere I went, people were asking me how am I doing, am I alright? At Starbucks: "How are you, you're OK?", at McDonald's "Hi man, you're alright?", at Burger King "Cheers mate, how's your day so far?" When I was stopping people on the street to ask for directions, they were still asking me if I'm doing well. Even the bus drivers! I was starting to feel guilty that I don't have an interesting story to tell them. Whatever your business with them, they genuinely want to know about your life first.
Here are a few more things I learned in my short visit to Ireland's capital:
If you've never been there, you may not be aware, but they don't speak only English. They have their own language, the Irish Gaelic. You find out about this when you notice that most of the street signs are written in both languages.
To make things a little more complicated, in Dublin they also have a third language, the Dublinese. So, if you think your English is good and you'll be alright (like everyone there wants you to be), you might be wrong. Just think if you would understand these words:
C'mere 'Til I tell Ya (=word for word: come here until I tell you, but it actually means that the person wants to tell you a secret or an interesting story).
Ah I'm Delira For Ya (=that's wonderful news, I'm very happy for you)
Ye Bleedin Dooope Ye (=you are a fool, you are silly, you're not that smart).
The famous Trinity College, now in the heart of the city, was actually built outside of Dublin. It's only because the population and the city grew so much, that it is now in the city center. The Library at Trinity is a legal deposit library and it has by now a stock of over five million books (a copy of every book printed in Britain and Ireland).

The O'Connell Bridge was originally made of rope. Now, it is the only traffic bridge in Europe which is wider than it is long.

The legend behind the doors of different colors is that when the men came home after a night at the pub, they would remember the color of their door, so they wouldn't break into their neighbor's house by mistake. The truth may have something to do with the Georgian Dublin Era back in the 1700's, but I like the legend better.

Speaking of pubs, another legend says there are exactly 666 licensed pubs in Dublin. The truth is there are more than 750, but I suppose there were 666 at some point, so you can stick to the legend if you prefer.
And speaking of pubs again, the Temple Bar area was pretty run down and supposed to be demolished in the 1980's and transformed into a bus station. I guess everyone is happy now that they didn't do it.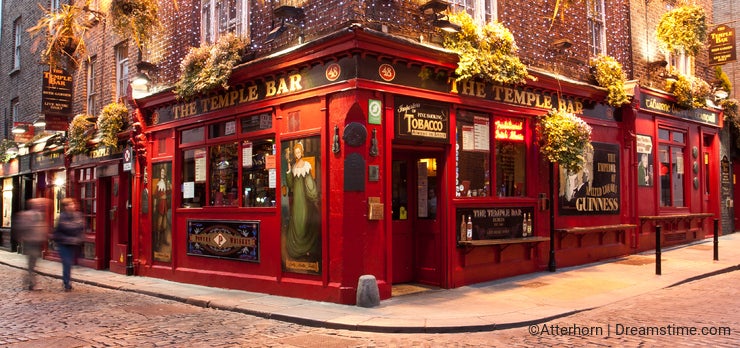 And speaking of pubs again, Saint Patrick's Day is just around the corner. It's actually a cultural and religious celebration held on 17 March, the traditional death date of Saint Patrick. However, it's also the National Day of Ireland, so if you needed an excuse to go to the nearest Irish Pub and have a pint of Guinness, there, you have it. Happy Saint Patrick's Day to all of you celebrating, Irish or not!
Ahh It Was Rapid, Man! (=I had quite a great time, I really enjoyed it).
Photo credits: Attila Tatár, Viorel Dudau, Jenifoto406, Patryk Kosmider, Shahid Khan.